Modifications of this wreath can be many, all will depend on the beads you choose, its shape and color.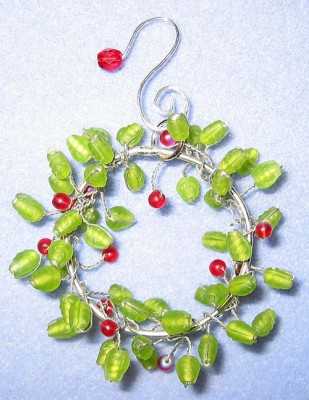 To work you need to prepare the wire, the thicker will become the base, and a subtle need for weaving. Use beads of any size, the bigger it is, the bigger the wreath will turn out.
Start with the fact that of thick wire forming the ring of such size, which should be your wreath.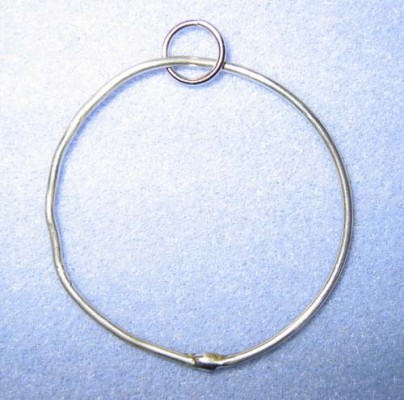 Next, take the thin wire, and start stringing her beads, alternating between green and red. The amount of green has to do better than red, but how much, depends on you. In this case, it is a typical Christmas wreath, so green beads, it leaves, and red berries.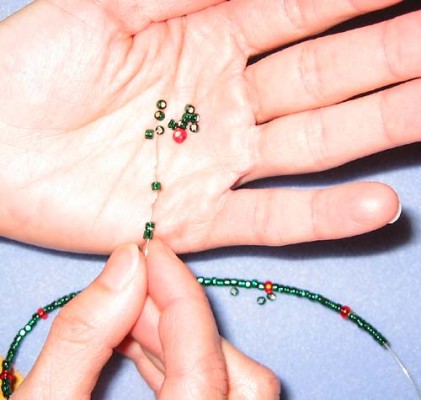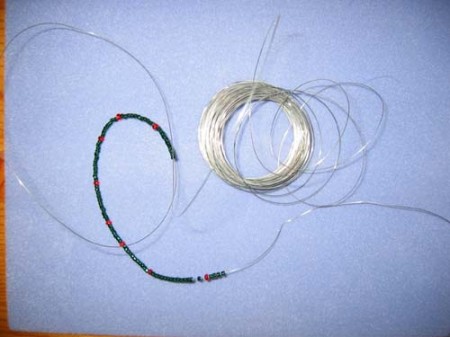 Once strung on the wire beads, begin to form the sheets, twisting the wire between them, with each leaf only one bead. Same thing with the berries. That's how it looks in reality: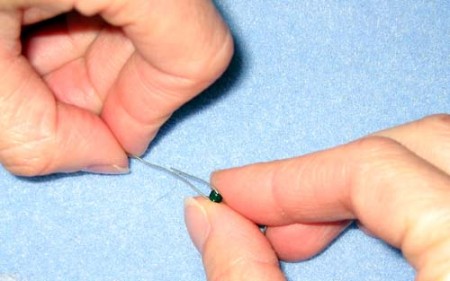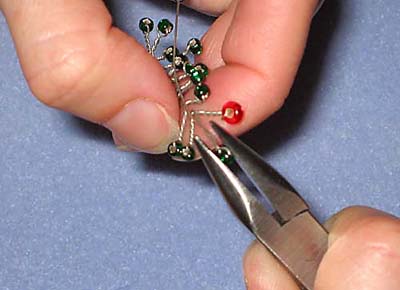 In the result you get here is such a low formed from leaves and berries.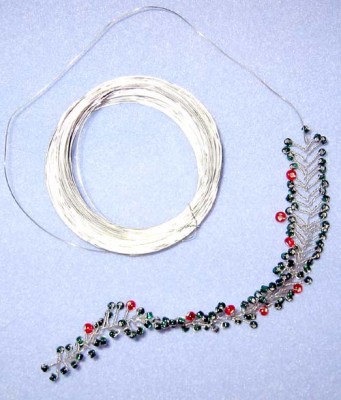 Gently begin to wind and fix it on the main ring of thick wire.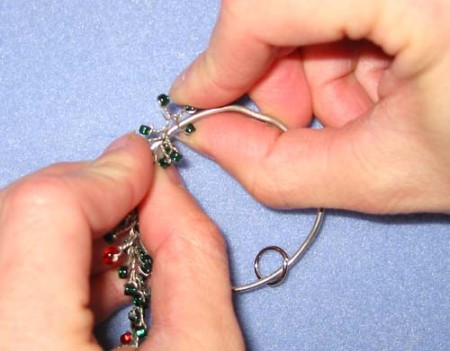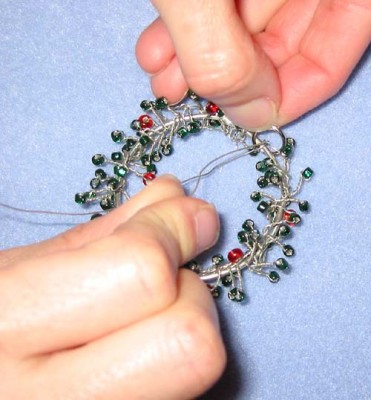 Now comes the fun part, you can take not just the beads and alternate it with beads of different sizes. For the leaves you can select the appropriate beads, elongated, which do resemble leaves. Even if you use beads the same size and color, the wreath will look very nice, and original.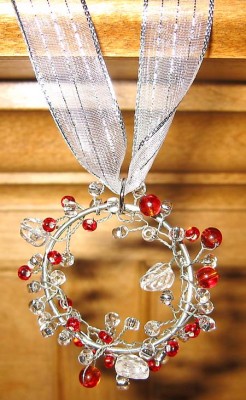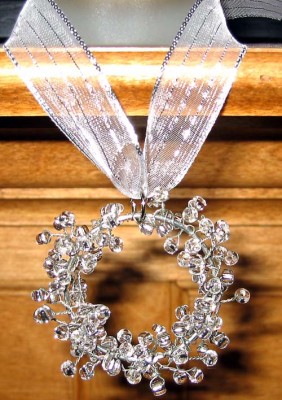 The main thing is to preserve the principle of weaving of which we spoke above, and a rigid base, on which is pinned a wreath.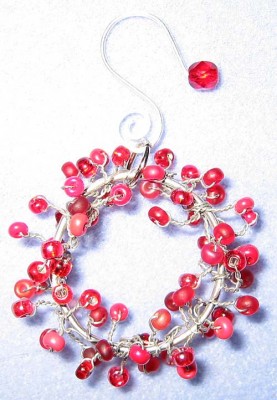 Use the wreath as a decoration, festive Christmas decorations, or even a keychain. There is already a lot will depend on your imagination. By the way, it is also a great gift to your loved ones or good friends who know how to appreciate manual work and your attention.