And today we suggest you make like the original motif, which can be used both as a pendant and as a keychain.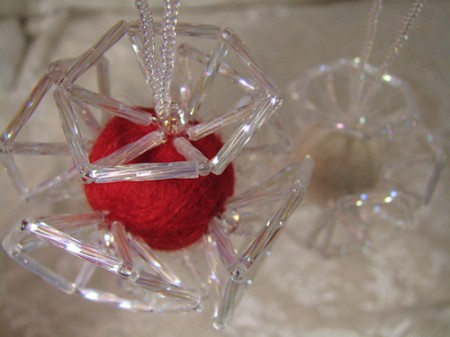 You will need a ball which has fallen down from the coat. If the plan of felting you are strong, you can use crochet, the main condition – it should be soft and easy to feel the needle. In addition, you will need glass beads and regular beads.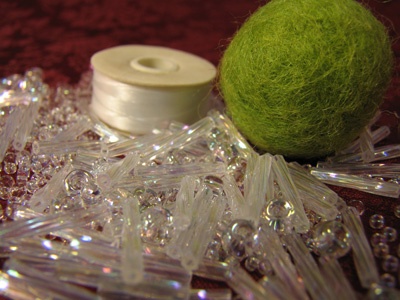 Begin with larger beads, and note the place where you will be assigned three-dimensional parts. They have in the result should be 6, one top, one bottom, and 4 on the side. Sew in targeted areas of the beads.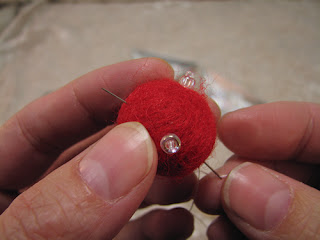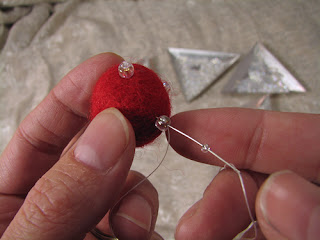 Then, in the course of going glass beads and smaller beads. Begin to sew them around the beads. Just around each already sewn the beads must be formed by 6 rays of glass beads, each side of which must be at the bead. That is, bring the needle near sewn beads, strung small glass beads, small again, and passing the last strung bead, then back at the leg opening. So it will be fixed on our ball.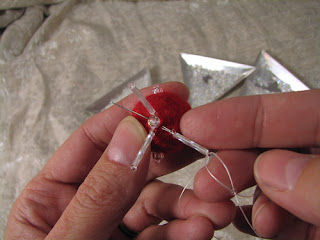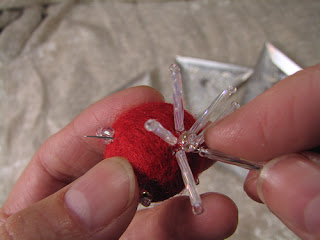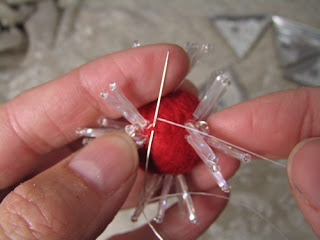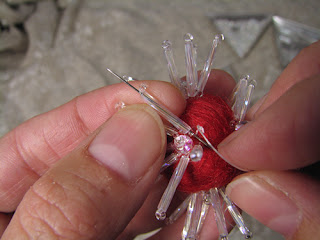 Formed about 6 rays around each of the beads as described above.
And now it remains the most easy – to interconnect rays to each segment. For this, we again take the beads, and just insert it between the two beams, sending the needle and thread through the top beads of the rays.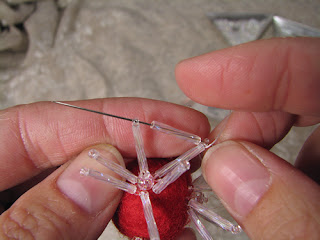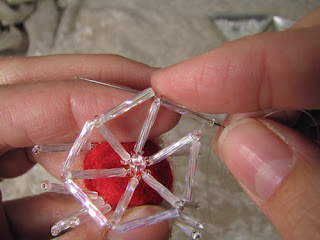 Do this with each of the six segments. Now our motive is ready. It remains only to attach him to the bead loop, to have the opportunity to hang the product on the chain. It is much easier since there is required only a low of the beads attached to the bead. However, if there is a desire to complicate the task, you can come up with a more complicated chain that will complement the pendant. We wish you a pleasant experience and good mood!