Here such simple birds, you will be able to make bicone if you try a little. Moreover, detailed tutorial explains all the strange moments and nuances.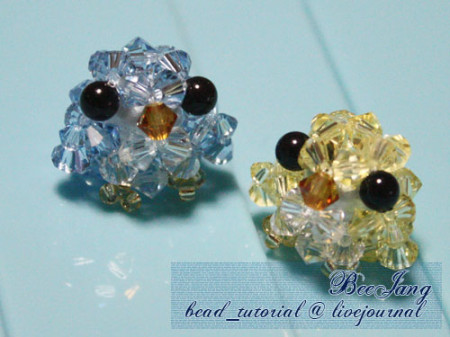 Scheme of work taken from a foreign magazine on it and the wizard will operate, explaining and fixing each step. You will need crystals (bicone) of 4mm, 24 things of one color and 5 of another, and one third. You also need crystals to 3 mm - 7 stuff, two 4 mm beads, one 8mm bead and nylon thread.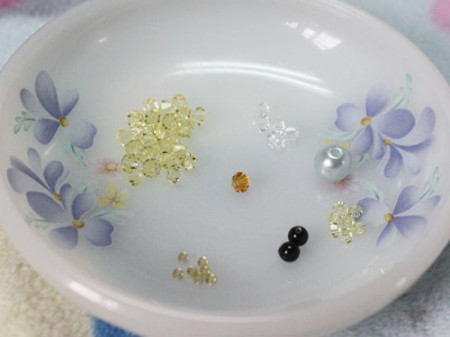 Starting from a 4 mm bicone. Strung them on a segment of nylon thread ,only 4 pieces, and crossed threads in 5 strung the beads. It turns out the circle. It will be our first row.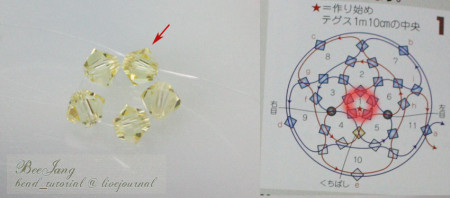 The second number formed from 4 bicone. On the right tail of thread strung 3 bicones, and then crossed both tail in fourth. And the left tail sent the following on-the-go beads from the previous row.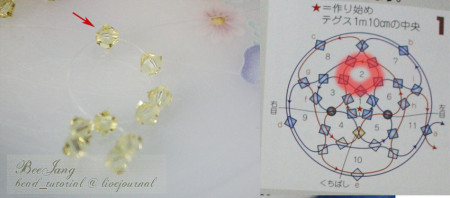 Generated by exactly the same third row, stringing on the right tail 2 bicones, and crossing both of the tail in black busine. It will serve the bird eye.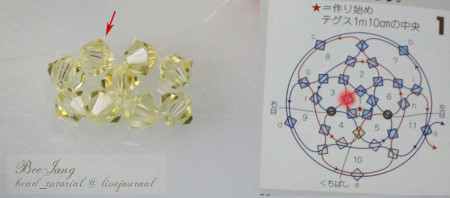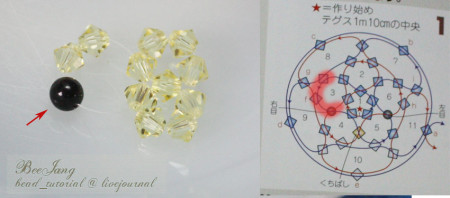 Left tail again went to the next round of the previous row. And now he is on the right side. Forming the following series, only now we use the bicone base color one is more bright and crossed threads in one dark round, which will be denoted by the beak.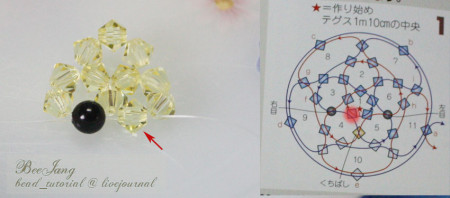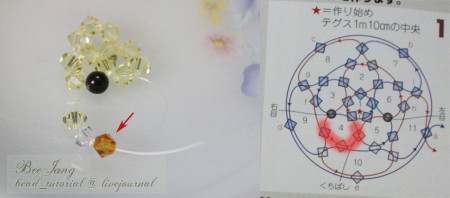 Next row – bright, round, base color, and crossed tails in dark busine the eye.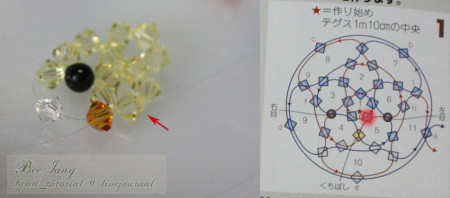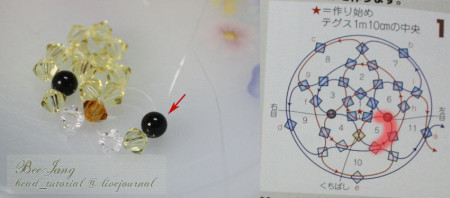 The next row consists of two bicone base color.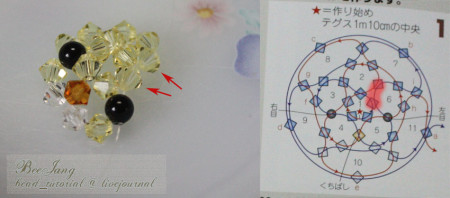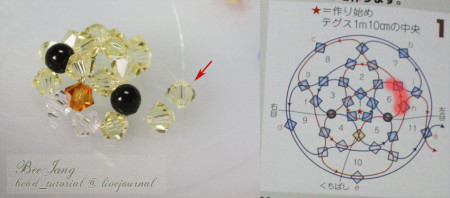 Continue to weave the bird, according to the scheme. Look carefully, because it is very easy to skip the necessary steps.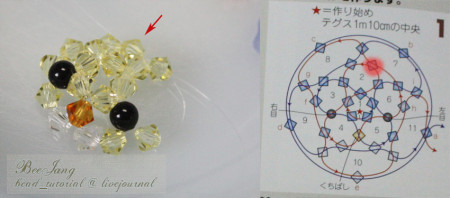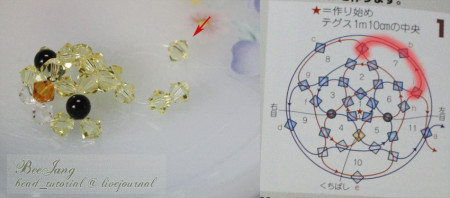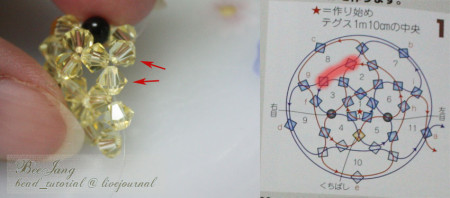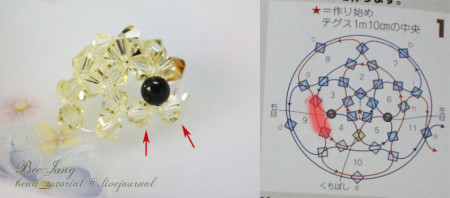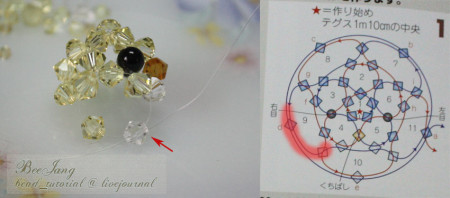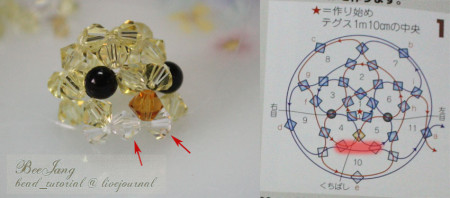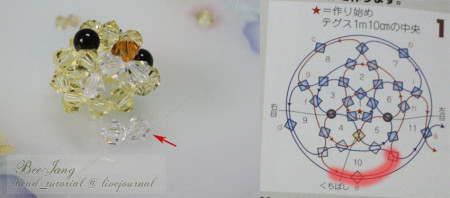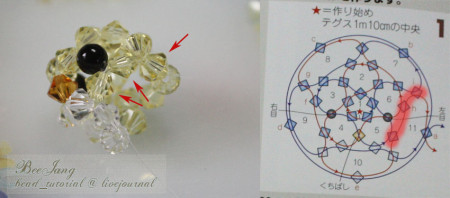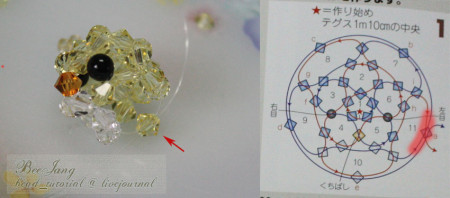 Now inside of the workpiece you want to insert prepared large bead, it will allow our bird does not lose shape. Pull one tail through the next 4 yellow crystal, and the second tail through the white crystal, and tighten. Thus the hole will close.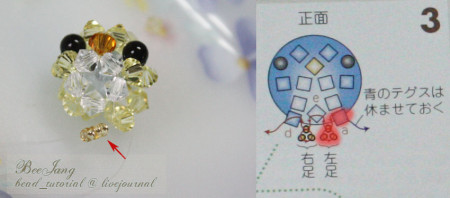 Now formed feet for birdies. We'll use the beads. Fasten three beads as shown in the diagram.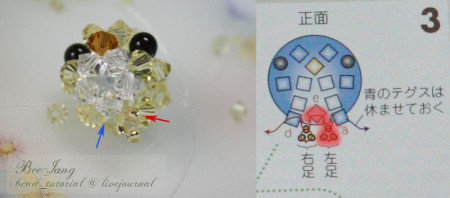 Also formed the second leg.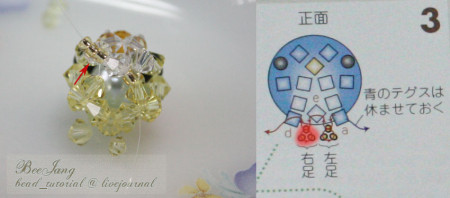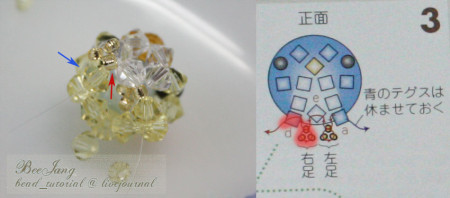 The ponytails are sent to the nearby yellow crystals (in this blank put the base upwards), and cross thread the next bead strung.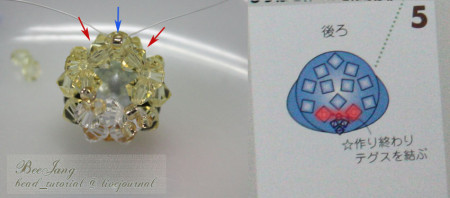 Work with the tail. For this you will need 3 mm crystals, which you have prepared earlier. On your left thread string 3 crystal, and place it into the bead and the next in the course of the crystal. Tighten the ponytail is ready.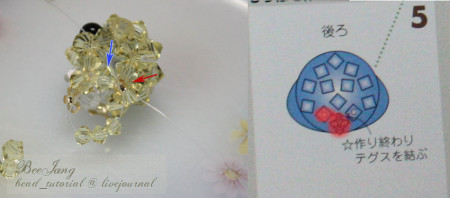 Put the bird on the side, and start to work with the wings. To correctly position the wing, look at the eyes of a bird, the wings will be next. Strung on the filament, 3mm crystal, 4mm crystal, one 3 mm crystal, and submit two crystals to the body of the bird. They are marked with red and blue arrow.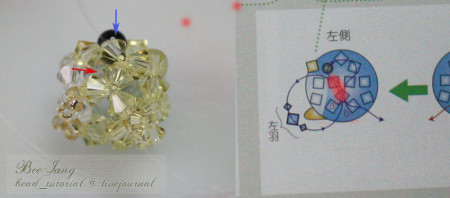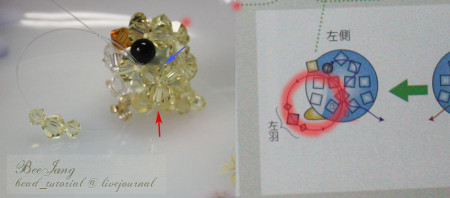 Do the same thing from the other side.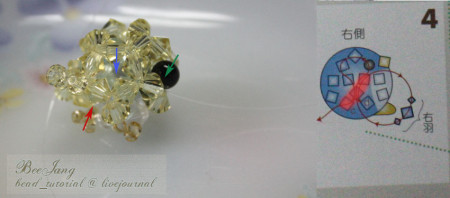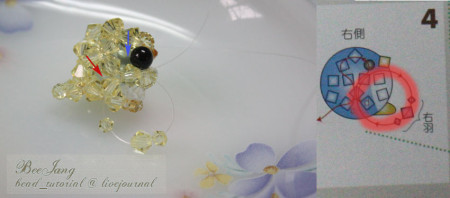 Bird is ready. A great souvenir or keychain that can hang even on a mobile phone.