Often we are faced with master classes on how to sheathe a round cabochon for pendant. And today we are going to learn to work with not round cabochon shape. Or rather, sheathing beaded cabochon in the form of a leaf. Then the product will turn into a charming pendant.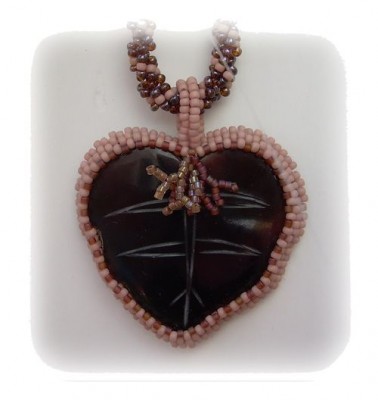 So, to work we need a nice cabochon, beads of different sizes, as usual, monofilament or fishing line to work more durable in the end, a piece of dense fabric, a piece of skin. Do not worry if at first the product will be slightly deformed after a few rows it will pass.
As always, the work starts with gluing the cabochon to the fabric selected. After the glue dries, you can take for further work. That is, we begin to sheathe cabochon in the same way as usual. Use a seam back a needle. Sew beads in two pieces. Start with one of the bends of the sheet.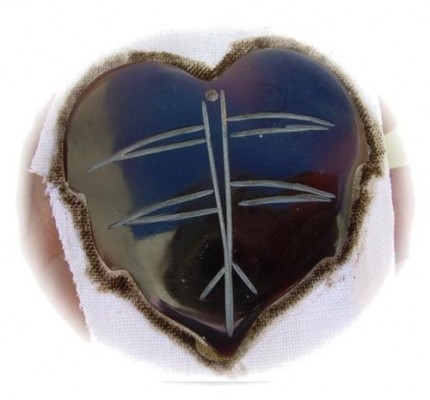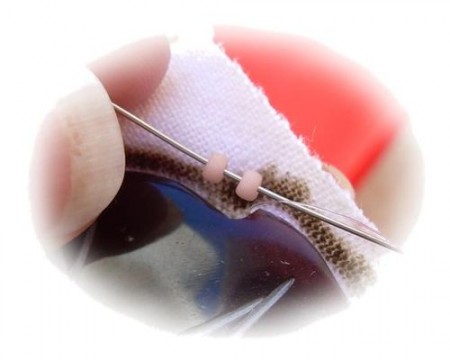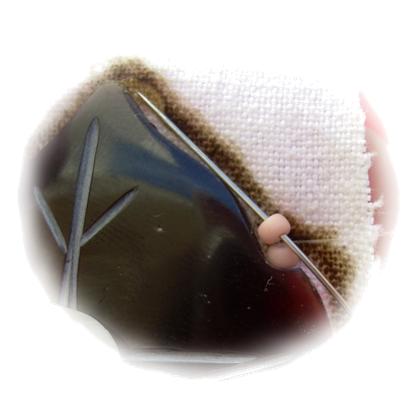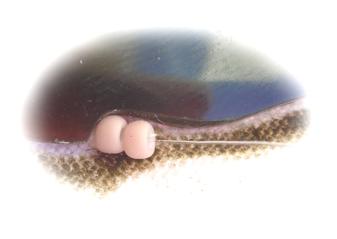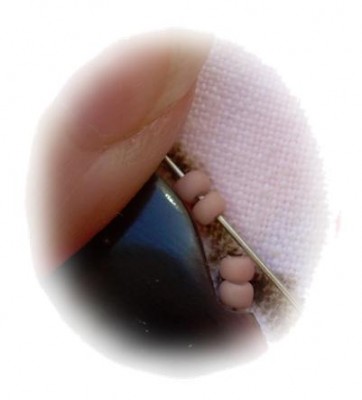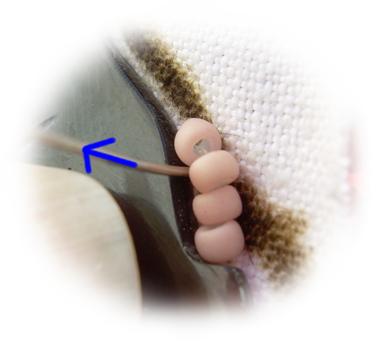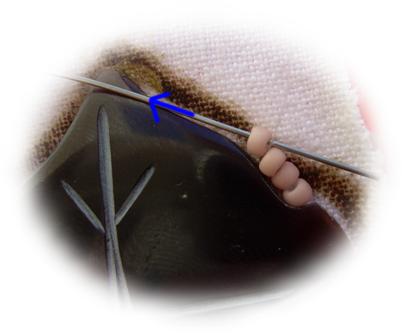 Through each bead, the needle is passed several times, because the first row will serve as the Foundation that must be solid and dense. Besides, the basis, that is, the cabochon is not flat, and this will help keep its shape.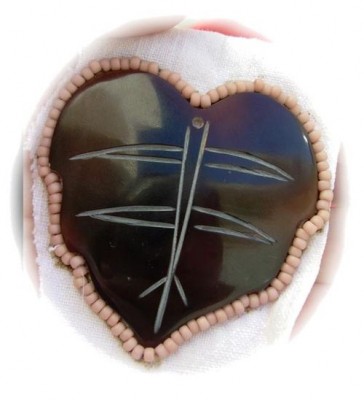 Now formed the second row of braid. As usual, put the bead in the next row, through one. Look at the photograph.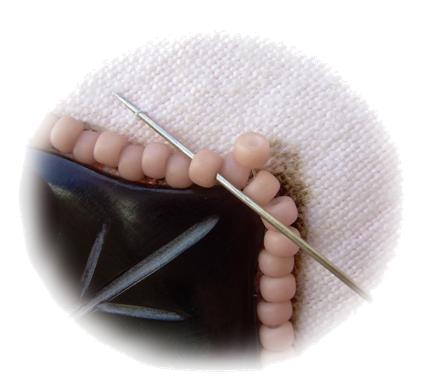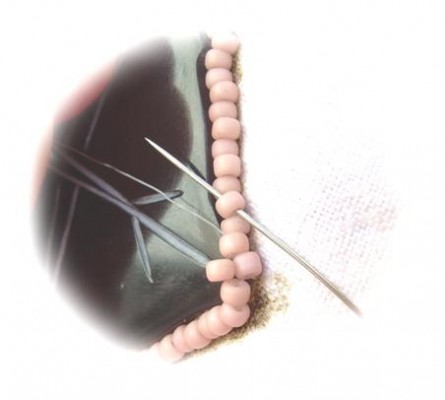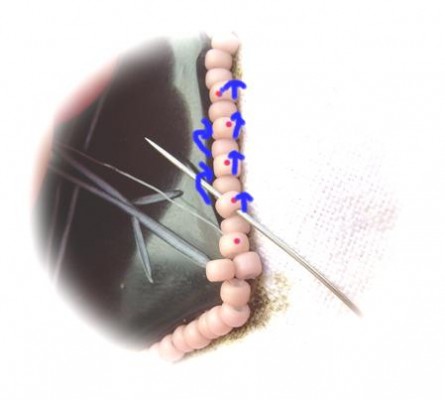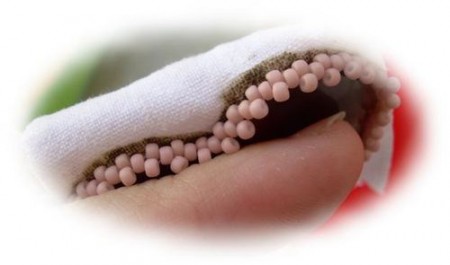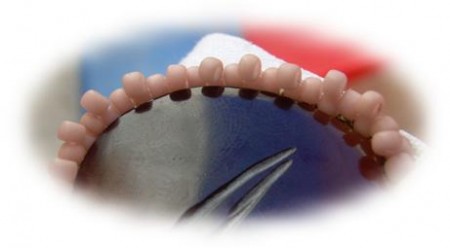 If the cabochon is not too convex, this series enough. Otherwise you simply add another row of braid.
Now take the beads smaller and probleem another series. This braid will cover the edge of the cabochon.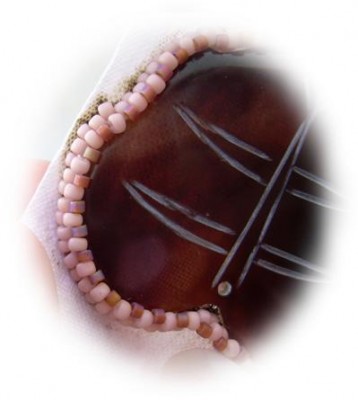 You can go through the line several times to secure the netting.
In General, this is all unusual ends and the work continues normally. That is, the trimmed blank is cut out, glued on a piece of leather to the lacing edges of the beads.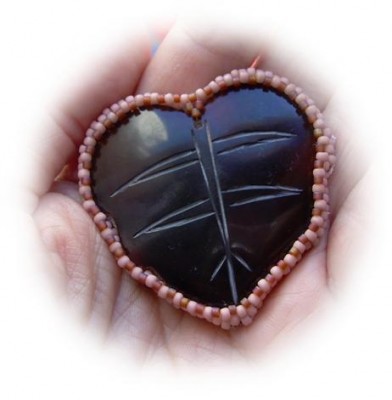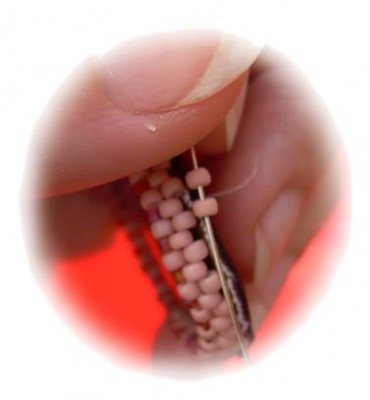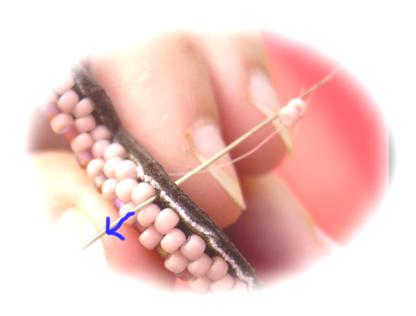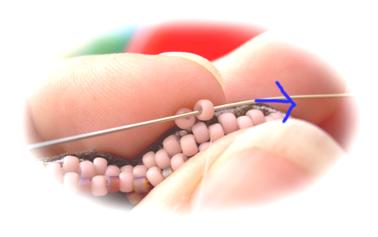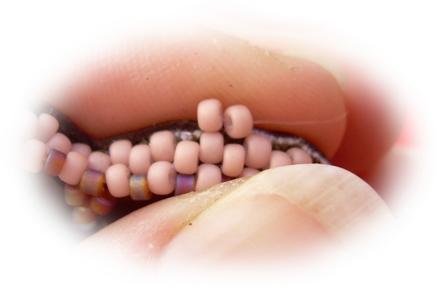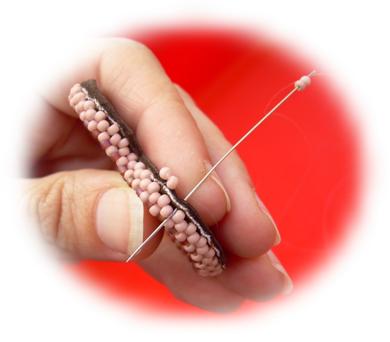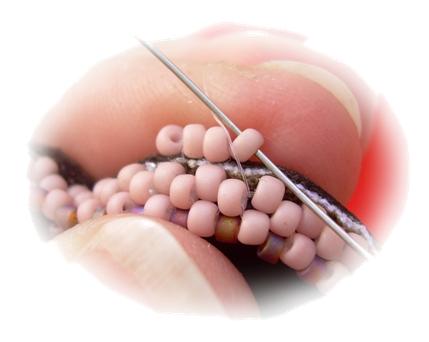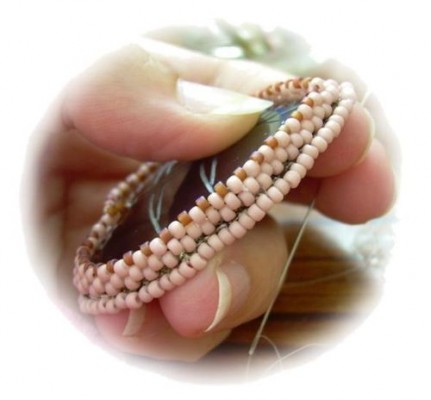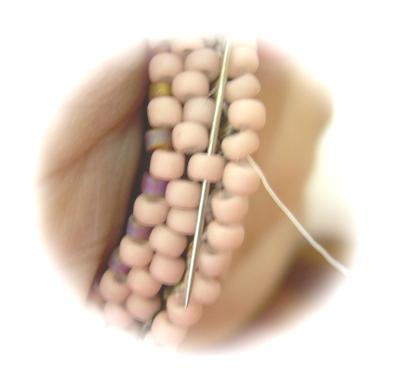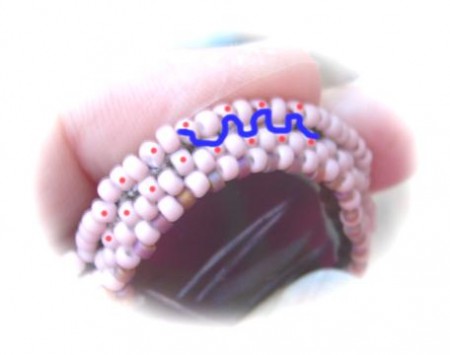 In the result we get here is a pretty pendant. Left to do at the top 2 loops of the same size, which will keep him on a chain or cord. You can even add small pieces of bead low, designed as a coral, the scheme of weaving such you will find on our website.