This option is perfect for those who have in the box a lot of the remnants of various of beads and beads. Like to make your own products enough. And throw hand is not raised.

And so, for ruining their coffers, and took out all the beads and the beads that you have in stock. So also need wire, as always when working with beads in two sizes – thick for the base and thin to weave, and all.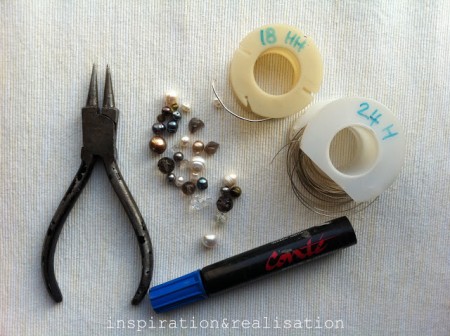 Now take the wire, the one that is thicker, and starting to work on the base of the flower. To work, more confident, and flower petals were smooth, beautiful and same, it is better to use something round of the appropriate diameter. In our case, the author chose to use the marker., fairly wide. Winding the wire around the part, forming such a tight spiral. All turns must be 5, the number of petals of our flower.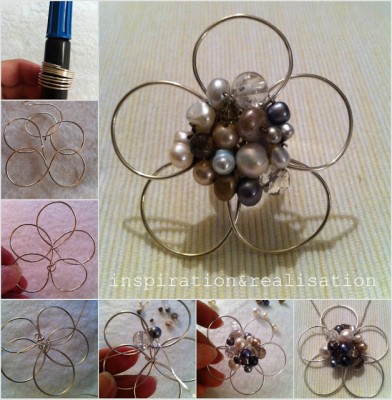 Now the fun part, the coils straighten and interconnectable so that we had an harvesting of the flower.
Ready base, which we will fill. By the way, if the wire diameter allows, the excess can not be cut, and to work directly with her. If not, then it is better to take thin, and already with its help to create.
Slowly begin to fill the heart of the flower with beads and beads. It is important only to comply with certain color combinations, as you intended, and the size and form is secondary.
So, step by step, the heart of the flower is beginning to take new shape. Again, the occupancy depends on you. In the future, this motif can be used as ring and pendant. But those who so standard use is not like it, you can sew these flowers, in different versions, bag or even shoes. And every detail of your wardrobe will be unique and unique, and effortlessly.