We already faced that in the world of beads, new beads that have not one, but whole two holes. This gives great scope for imagination in where and how they can be applied. And we offer you to let them to create this beads, with flower pattern.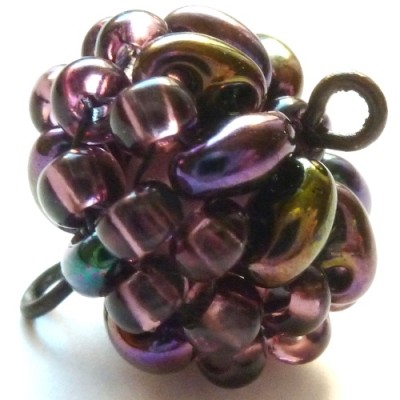 For work, we need a few of these crafty beads with two holes, simple tonal beadwork, one bead, also in tone, and a piece of wire, which will be the basis of beads.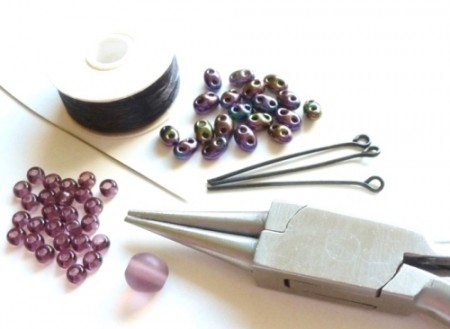 Begin by connecting the beads with the two holes in the circle, using only one row of holes. Turns out that's a flower. For weave it is better to use fishing line, or monofilament, as in the process you will have to pass through the beads several times, the wire may not handle it.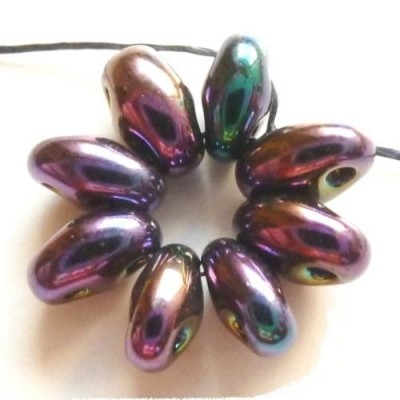 The second step uses the second, free, hole our beads, and drag conventional beads. All the already known method of weaving – brick.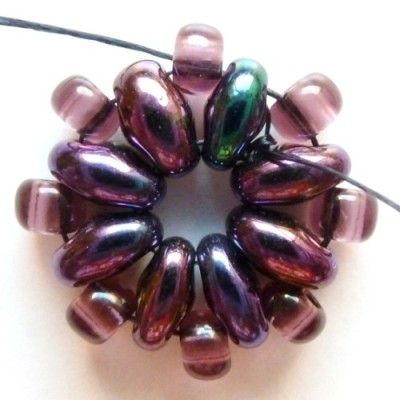 In the same way, weave the second row, the beads are not added. There is no need to make a round canvas. Now we will tie our string along with the beads and get the almost ready bead.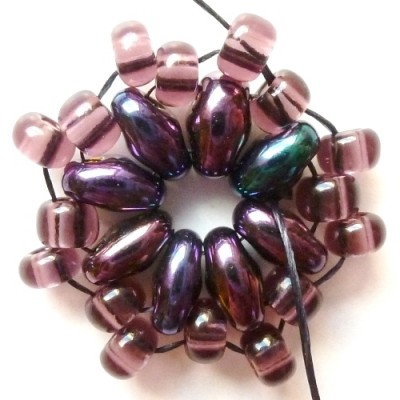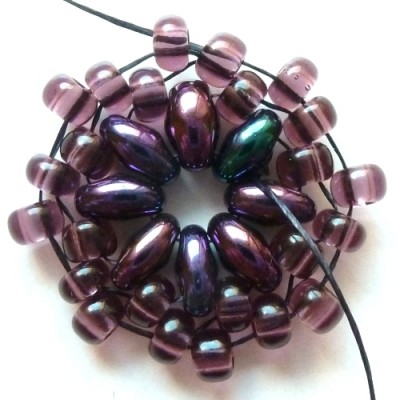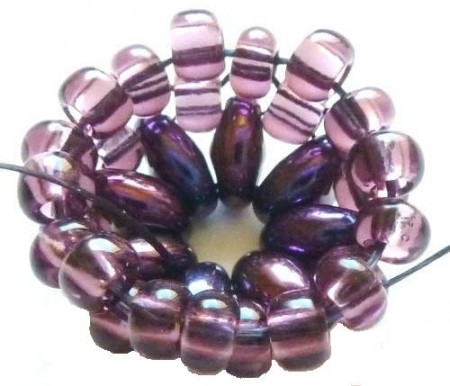 In the next row, add bilateral beads, using only one hole. Got this billet. Inside it you will need to place a bead, prepared in advance. But she put a piece of wire, the ends of which turn in loops. But it is done after it is placed inside the workpiece. Otherwise not fit.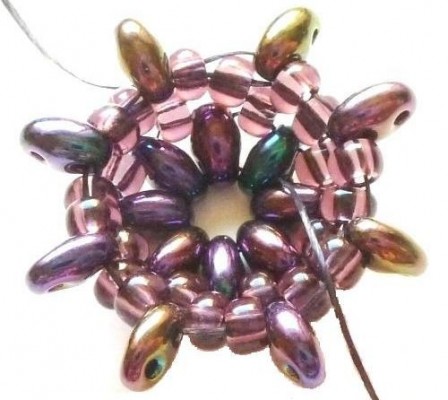 Then tighten all of this in the second series of holes, again – free. And tighten.

Here you have got this lovely bead.
By the way, inside we placed a bead specifically to wire with eyelets securely locked, and not strove to escape from the decorations, which will be used in this element.