We continue to get acquainted with the works of famous masters, whose skill impresses and forces us to look at beading in a somewhat unusual perspective. Today we will talk about mistress by the name of Betsy Jungquist. This mixed media Crafter is very peculiar.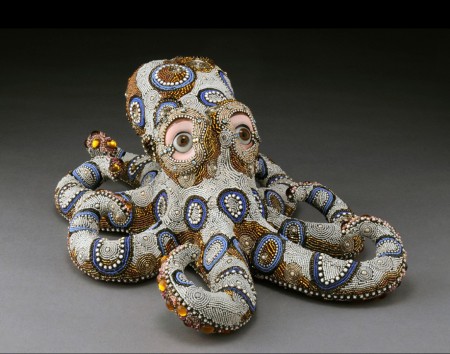 Please note that her works are woven mythological images, human features and animal silhouettes. All this together creates a unique image of finished products, and they are difficult to confuse with other authors.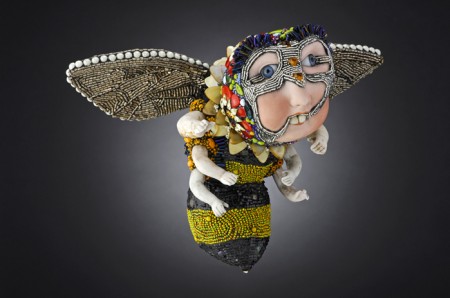 Some of my work Betsy creates together with sculptor named Scott long. He helps her to not only create, but also design.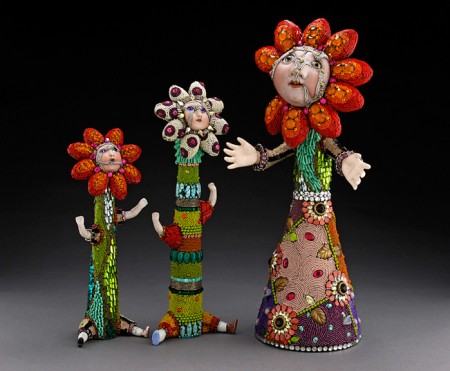 For some of its products, the skilled worker uses the parts of porcelain dolls, and any other materials found in the process of working on a particular mosaic.
Originality of thinking and execution of these works evoke admiration and almost awe. A combination of different textures and beads allows you to create real masterpieces. Someone they can seem a little daunting, but someone will carry into the world of fantasy and fairy tales with the author.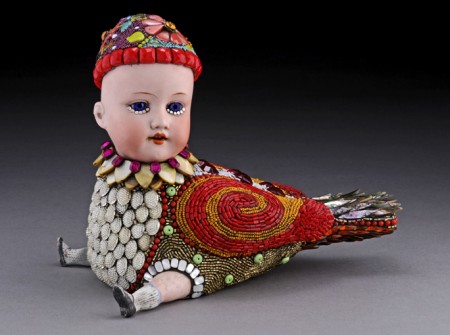 By the way, she's one of the few masters of beads who has the appropriate creative education. In 1992 she received the degree of master of arts.
The last ten years, her work appears regularly in various private galleries around the world, not to mention online publications. And, of course, we couldn't ignore the skilled worker on our website, and now you admire her fabulous, unusual works.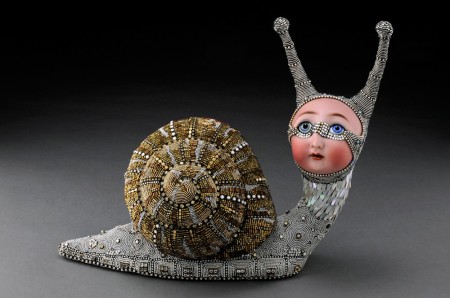 A creative way Betsy began with childhood, when in the 4th grade, she and a friend came up with the book. Of course, as with any publication, the book needed illustrations. And one of them was the beginning of the career of the future artist. Later drawing the picture of a horse sitting on her back with red bird, turned into beaded panels.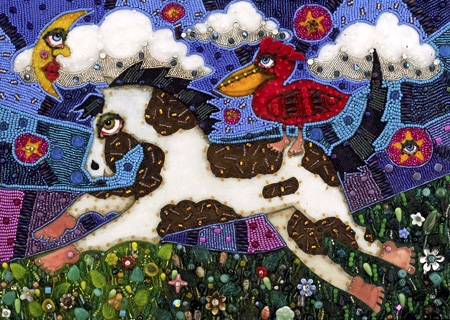 More works you can see on the official website of the quilters!
Suggest to walk on it, there really are a lot of unusual and fascinating articles.