We continue to prepare for Easter, and today we offer you to braid an egg beads make for a nice souvenir to that all the well-known celebration.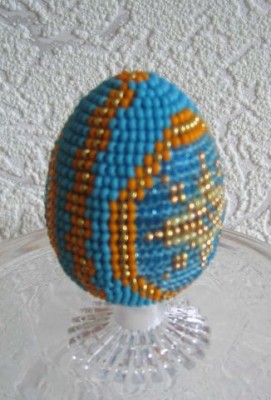 You will need colored beads, needle work, fishing line, in the form of eggs, and any thematic scheme (you can choose not to weave beads and cross stitching). You can navigate to the drawing that presented in the article as an example, here, in principle, is as well seen color combinations.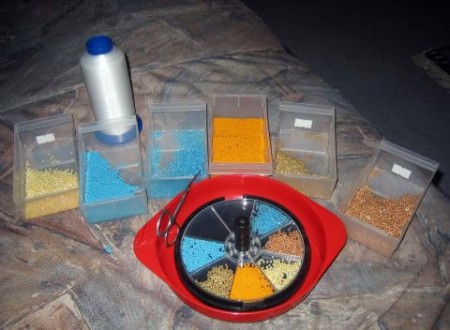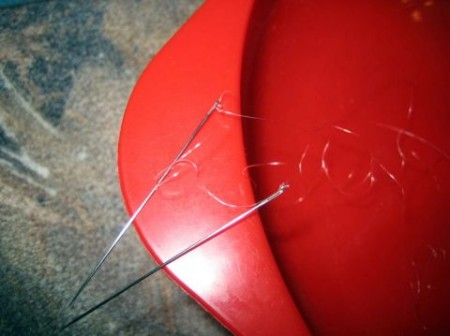 Begin by forming a chain with a cross, the height depends on your shape. As long as it completely covers the flat part of the egg, cut around it will be a little later.


Once the chain is ready, begin weaving by the proposed scheme. The working principle of the diagram is well visible and the color combinations you select as illustrated. For a start you'd better to go to a more simple way, and to make plain or egg, or colorful, but without any complex quirks.


Weave the strip, until it becomes completely encircle the equator of your form. After this connecting edge, directly on the workpiece, using a needle and fishing line.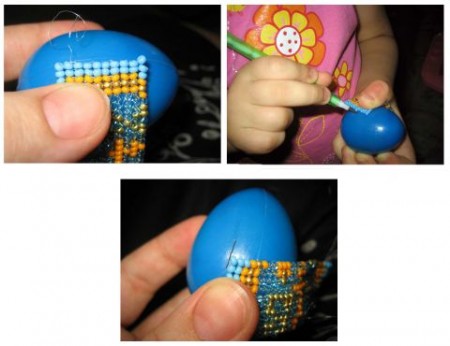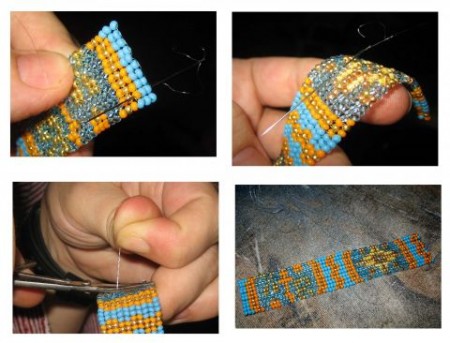 Next comes the fun part, we sheathe the egg of the proposed scheme. The ranks and the number of beads gradually begin to shrink, and our egg filled with beads.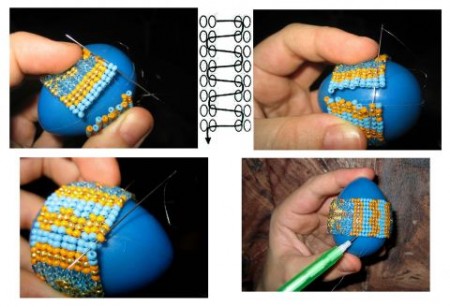 First finish one of the sides, top or bottom. Then proceed to the second.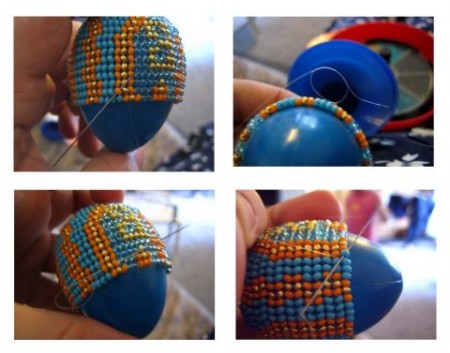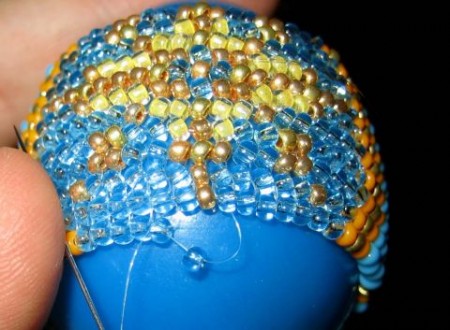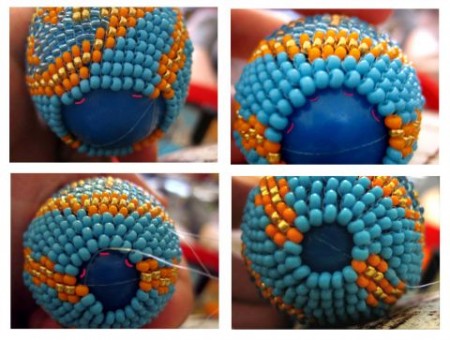 In the upper part after the last row is formed a small hole to hide it, it is necessary to form another series of only one of the beads. It will cover the empty place, and your product will be smooth, beautiful, and uniformly filled with beads.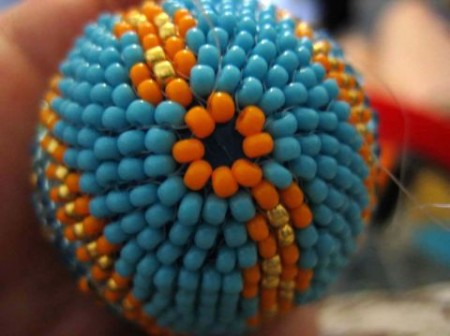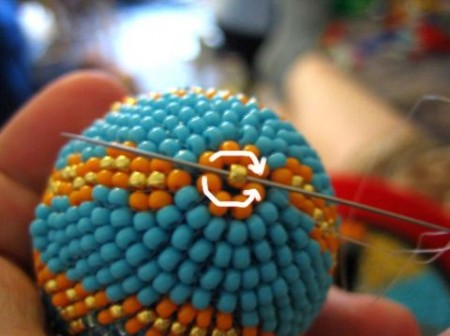 Now we have to find the stand so the egg has taken its place on the festive table or in the interior, or nice packaging, if it was conceived as a gift for a dear person.