I snuck a November, and that means that until the New Year less than 2 months. It's time to start preparing for this great celebration. And we will begin, perhaps, with making these cute and delicate snowflakes. Well, nothing decorating the Christmas tree the Christmas tree?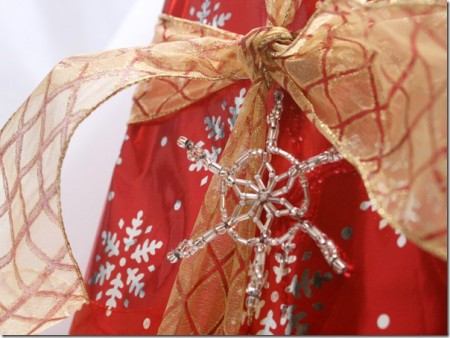 The materials couldn't be simpler: wire, white beads (transparent) and a few beads of bicone.
Cut off from the coil wire 6 pieces of equal length (about 10 cm) and fold them in pairs.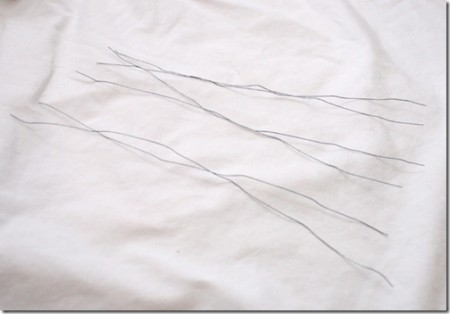 Then they spread out the rays (6 total), and connect all this economy in the place where they intersect. Do this with white yarn, which on the background of white beads, especially in the eyes throw will not.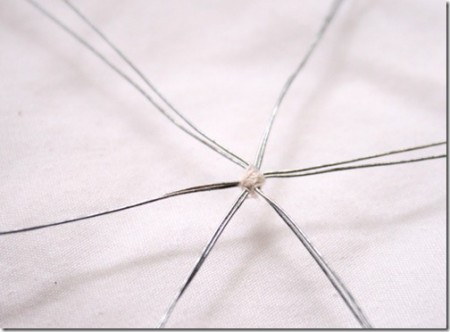 Strung on each of the rays for 5 beads, you can combine them with beads are not round in shape, and in the form of a cone. In General, here too there are several options for imagination.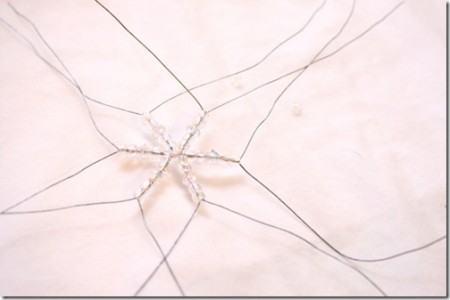 Further, each of our rays consists of 2 pieces of wire, hold them side and then strung the beads. Their number depends on the distance between the rays. So there will have to estimate "by eye". Doing so the circle.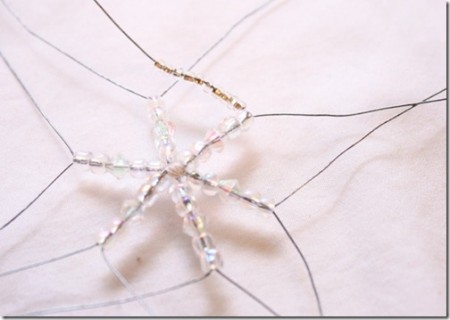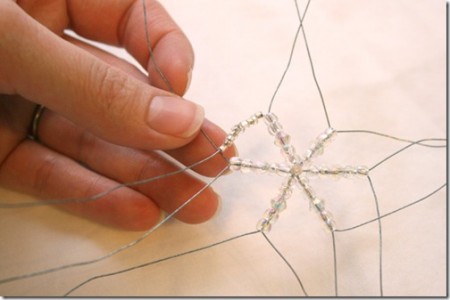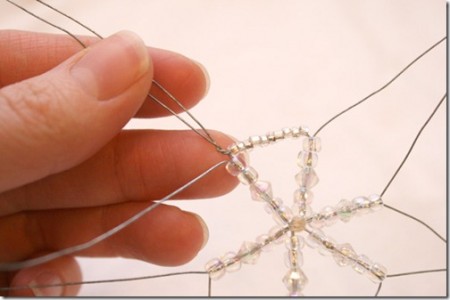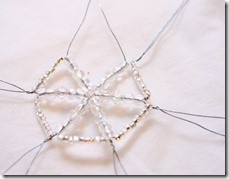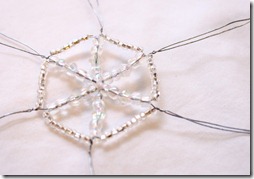 Next, take each tail of the wire a few beads and twist them together, it turns out that on each ray, we have formed a small loop.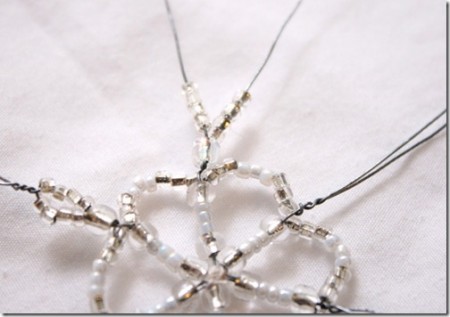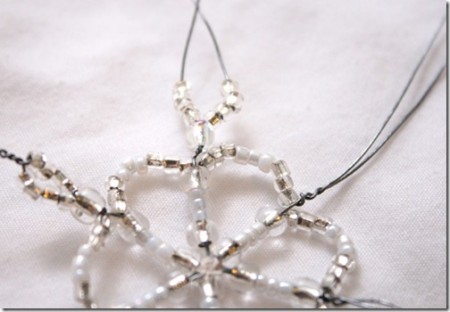 And then the last step: for each ray strung a few beads, the latter of which and will be the end of the beam. We have the return wire in strung beads, bypassing the latter. So prepare each of the 6 rays of our snowflakes.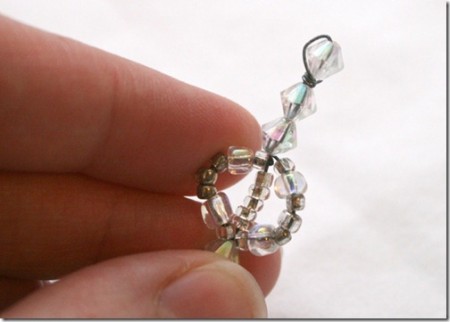 By the way, this is not the final version, you can come up with many different combinations and combinations, but the basic working principle will remain. So, you can make many different and beautiful snowflakes which will take a worthy place on the green, lush beauty of the tree. And fans to decorate the Windows with paper snowflakes can dilute or replace them with beads.