And so, we continue to use a bicone in our work with beads. Due to its faces, they look attractive on any product, besides, nice shimmer and glisten in any lighting, thanks to their faces. Here's a bright layered bracelet will do today with their participation.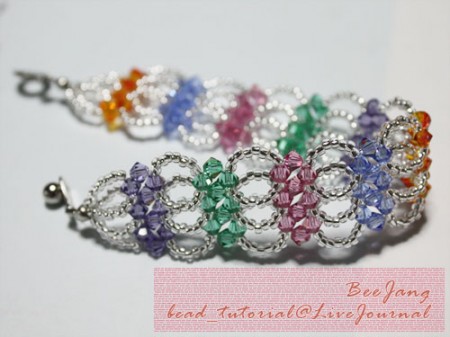 You will need bicone assorted colors, the more, the brighter the result. You will need beads, better than neutral color to make the bracelet did not seem too noisy. In addition, the clasp that holds multiple strands, fishing line, and a little patience.
Cut off from the common roll 3 pieces of fishing line, a length of 90 centimeters. Strung them stop bead which slides to the center of all 3 segments, and hides in the clasp retainer. In all, we get 6 threads.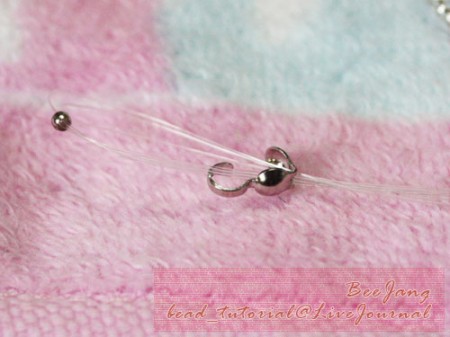 Start with the first 2, strung on each of them for 6 beads and cross both lines in the oval. Strung two more bicones, and crossed threads in one, strung behind. We got the first element of our bracelet, the first bykovskogo series.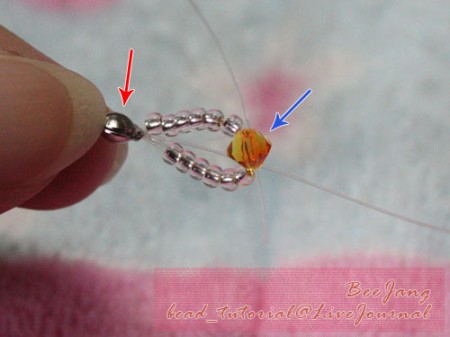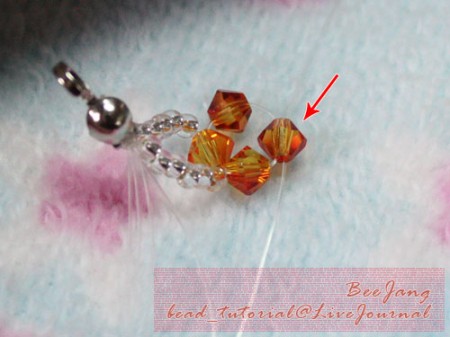 In the course are the following two threads of the same string on 6 beads, and crossed them in the round. Now the progress few changes due to the fact that we will use beads from previous row. That is, strung at the right tail of the new round, and the left tail we pass through the side beads of the previous row, and again crossed strands strung the next round. So we put our levels together.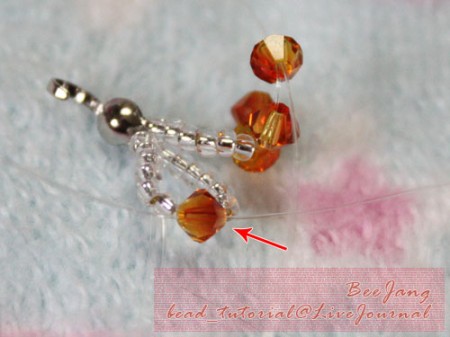 The same repeat with the last pair of empty threads.
Further, in order not to stop on each step so long and detailed, do this: turn back to the first couple of threads and weave to end of row – 6 beads, a cross from the bicone again for 6 beads on each thread and cross of the bicone. Don't forget to use everytime bicones in different colors, that's the essence of the bracelet.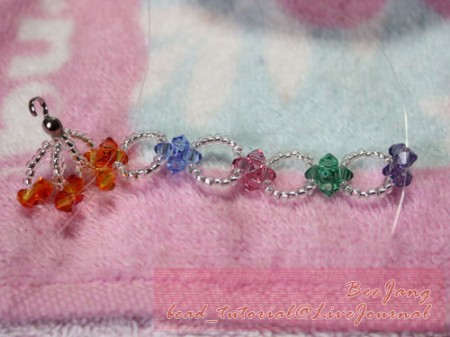 Then generated a number from the next pair of threads as you have done before using beads from the previous row.
And finally, the third row.
After that all the strands fastened with a clip clasp, and you can brag about your new acquisition.