Here is the ornament we suggest you to do, aside from the holiday. It is not difficult to make, despite the fact that the work is quite laborious. The resulting product can be used as a pendant, pendant, pendant, or decorative element for accessories.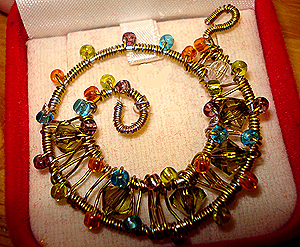 Of use weight, but that you then come up with yourself, but first we have to determine the materials. Prepare two wire diameters thick for the base and thin (designed to weave beads) to fill the voids. Also, we definitely needed beads and several beads, and tools that will facilitate the work with thick wire.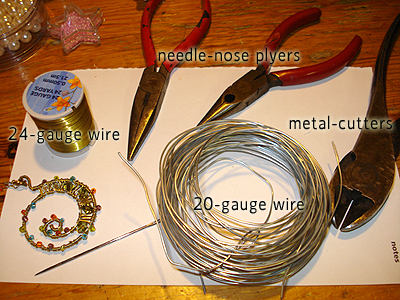 Start with the fact that form a spiral, you can do it manually, but it is better to use any jar of the appropriate diameter. Wraps her thick wire.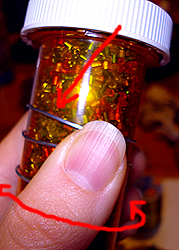 On one side of the formed loop, and the other coils are starting to wring more tightly to the spiral was not large and flat. Cut off the excess using pliers. And on the second end formed as a loop.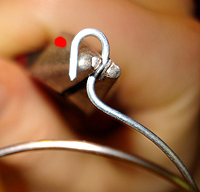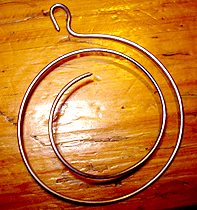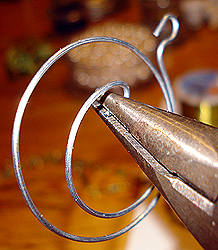 By the way, if you are concerned that the sections of wire will be in the future to cling to clothes, you can grind them slightly with sandpaper. It will make the cuts smooth. It is possible to draw some steps to masculine power in the form of her husband. And leave more pleasant moments in the form of a thin wire.
We have a billet that can be filled with beads and beads. Fixed on the thin wire that way, and begin to tighten.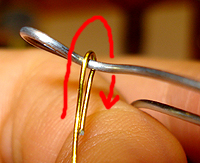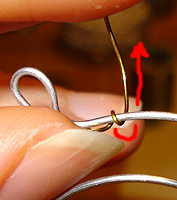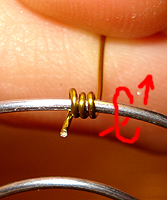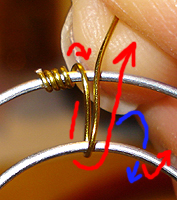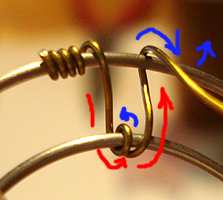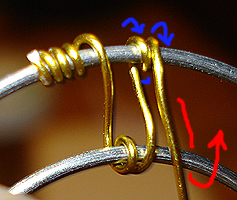 Gradually introduced to the beads and the beads, stringing them on the wire. The coils should be tight and adhere to each other, so the decoration will be more attractive.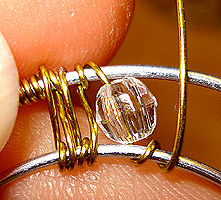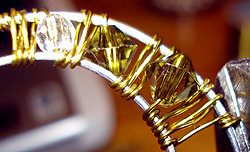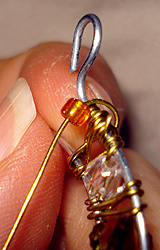 That's all, your work are left to figure out where to use it. But, as it looks nice, no problems will arise.