Very massive and at the same time elegant decoration, made of Rivoli and bicone.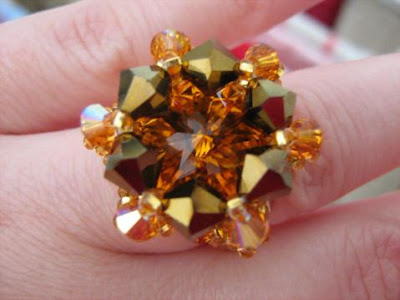 You will need a 10 mm Rivoli, bicone Swarovski 6 and 4 mm, beads 4 mm beads number 11.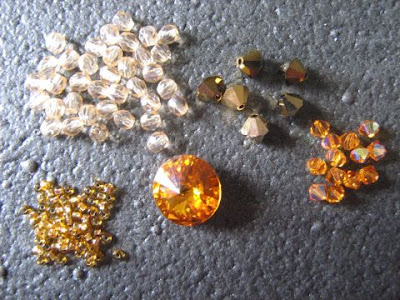 Weave will be two needles. First, let us cushion for Rivoli. Strung on a thread bead, Czech bead, 4 mm bead, then another bead and bead. Move the bead to the center of the filament, and crossed needles in the next strung busine.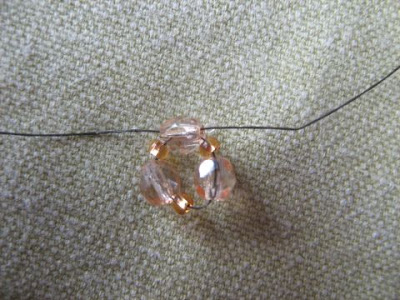 Next to the right tail strung bead, then a bead, another bead and cross both threads in the next strung busine. In General, in one of our articles so we wove a flower. Nothing complicated, everything is clear.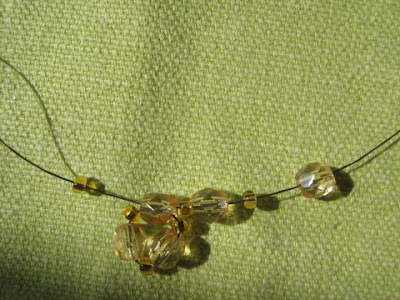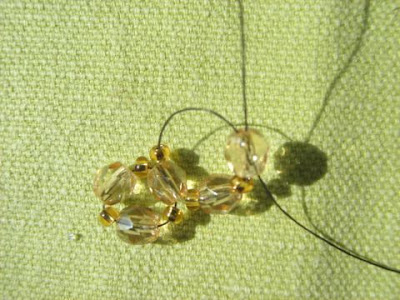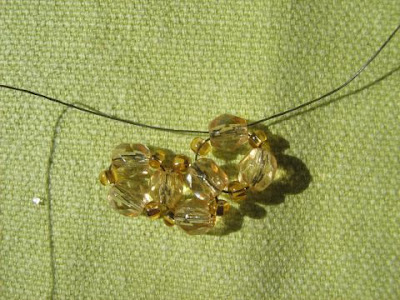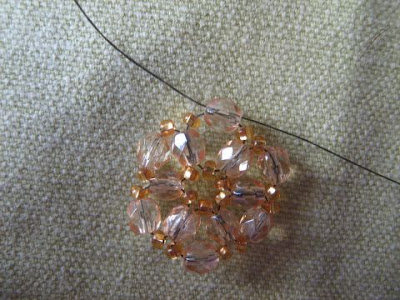 Try our Rivoli pillow, they should be the same diameter.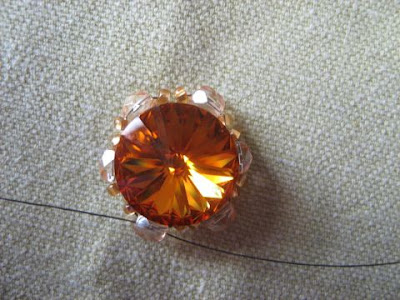 Strands out of the beads, each with his hand. Strung on each of the 3 beads, then cross the next bead strung.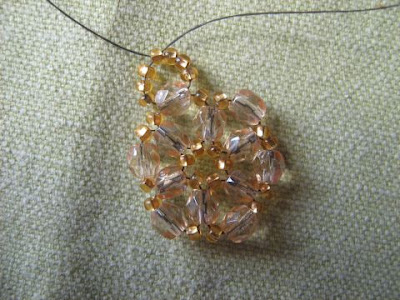 Next, take your right needle, strung her bead 6mm, 4 beads and put the needle back into the bead of the previous row.
Then on the same needle strung 3 beads, and sent her to the nearest to Bucine bead of the previous row. Thus, our bead is between two beaded loops. So we continue to spin in a circle.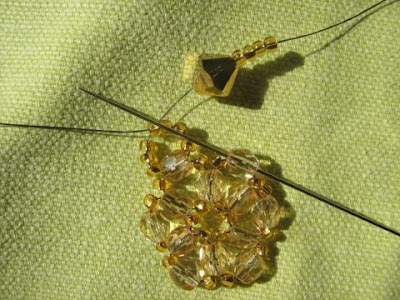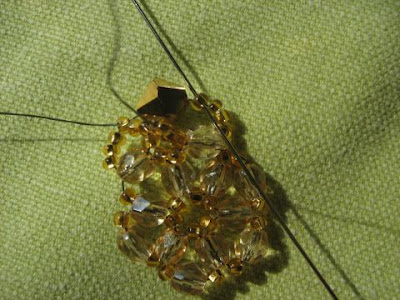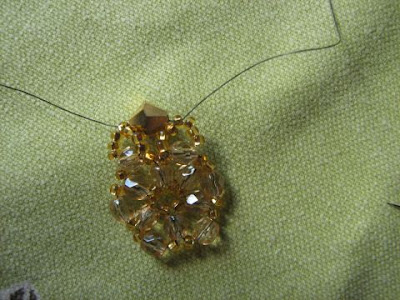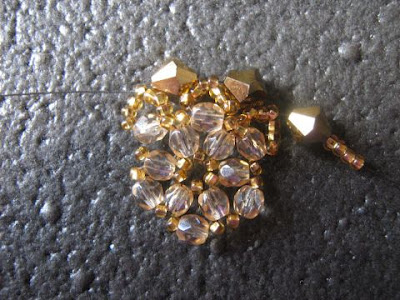 This series is in the process of weaving begins to rise above the pillow, this means that everything is right and good.
Before you insert the last bead, put the Rivoli inside the resulting circle, and then closes. Re-browse the thread on the outside to tighten the range.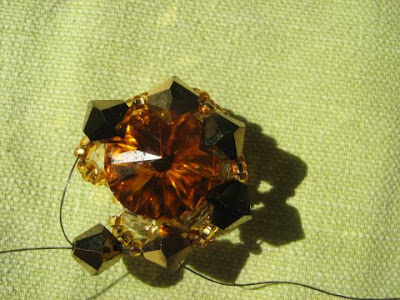 Next, form a braid of our rings. For this, we use the same beads, and bicone Swarovski. String a bicone onto both strands at once, next to each tail for 5 beads and cross the thread in the Czech busine our pillow. The threads come from different sides, and now weave again it will go in one thread. Take the right ponytail and strung him round, and sent to the neighboring Czech bead.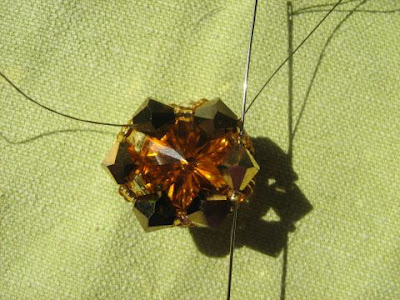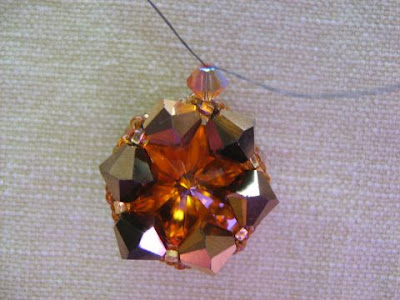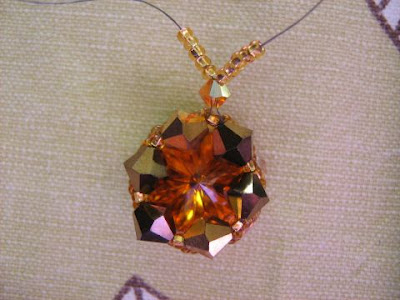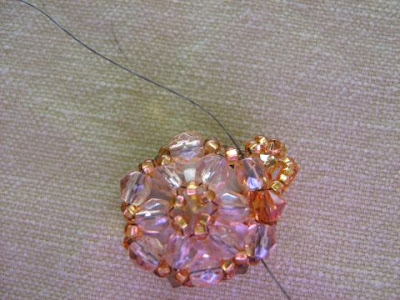 Next string another 5 beads, bicone, and go to the top bead the top of the braid. Tighten.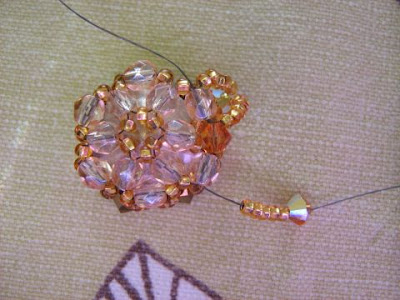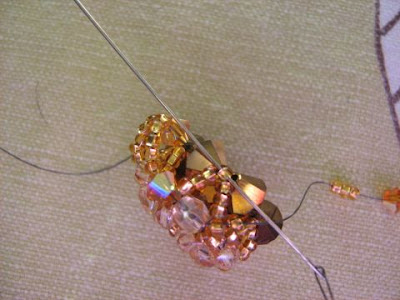 Return the needle back into the woven round, moving from top to bottom. Again strung 5 beads and put the needle in the next course of Czech bead pillow. It now remains between the Czech beads insert round, and you can continue the braid in the same spirit.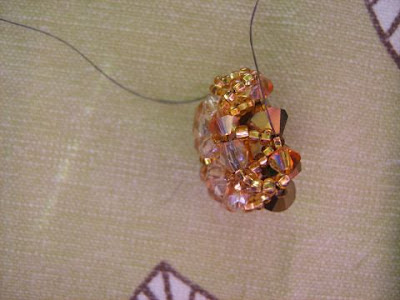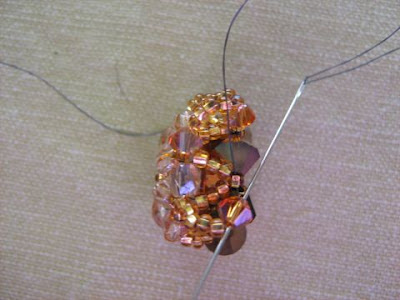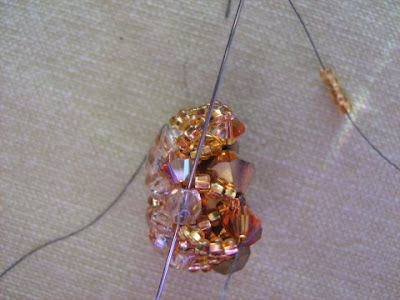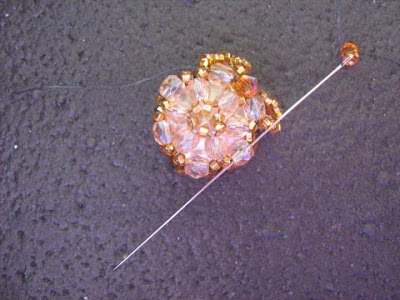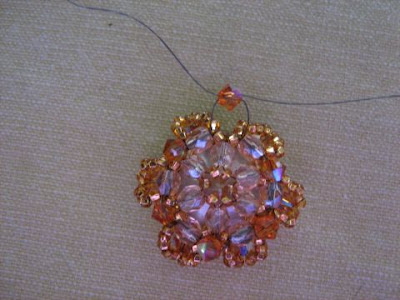 Now drag the border in any style that you are familiar and comfortable. And all can enjoy a new purchase.