March crept up very quietly, and with it the spring. On the nose the main holiday of this month – March 8. It's time to look for options to gift your dear and loved ones. One of those ideas – adorable card with beaded elements.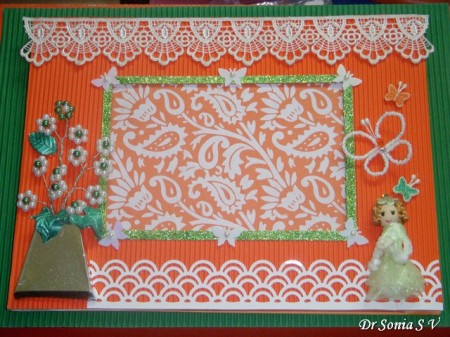 And so, you will need a lot of different material – pieces of colored paper, perhaps old toys (small size), as well as beads. In the process of making greeting cards we are not going to stop, consider flowers.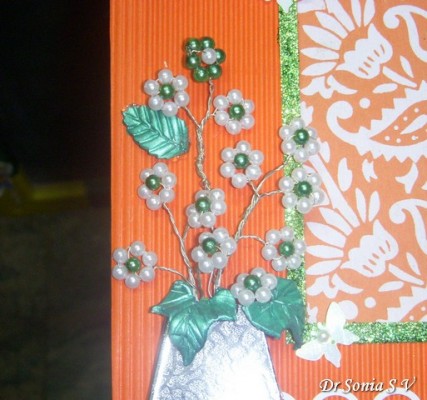 The postcard can be any, such as prompt your imagination. But addition to it will serve a small bead elements in the form of flowers, which we will do today.
Strung on a piece of wire, 6 white beads, and connect them in a circle. How to do it better, seen in the photos below. You just have to repeat.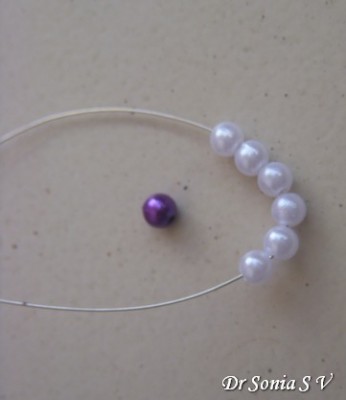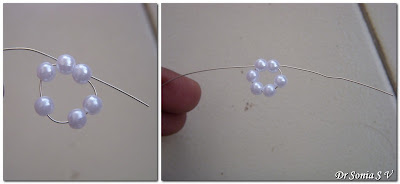 Later in the course is the core of the flower – purple bead. Her take on one of the tails (the short one), and sent to the center of the white circle. Again, do it this way, as shown in the pictures. If you strictly follow the instructions, it will be clear that it is very simple and fast.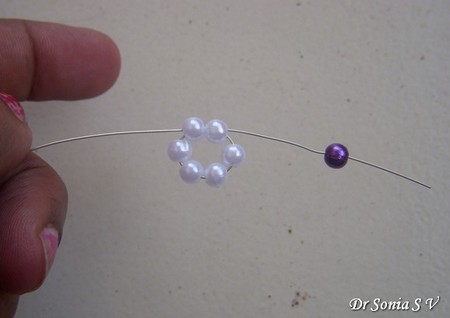 Thus formed many small flowers on small distance from each other. The empty space of the wire are twisted each other, forming the stem.
That's all wonderful bouquet for greeting card is ready. It remains to place it on its rightful place. By the way, if you want you can make a butterfly out of beads, which just fit on your card.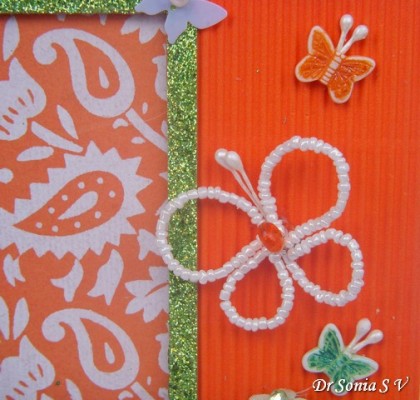 So, by using simple and affordable materials, you can make a nice and beautiful gift with your own hands. The main thing here, to show a little patience and perseverance, and then you will succeed. And you can treat your loved ones to a wonderful spring holiday. Similarly, it is possible to issue not only a postcard but also a frame for photos.