The beads can do almost everything that ever come our way. For example, you can make different delicious items that will not be us paying for the beads in your mouth will not believe, though, is very desirable.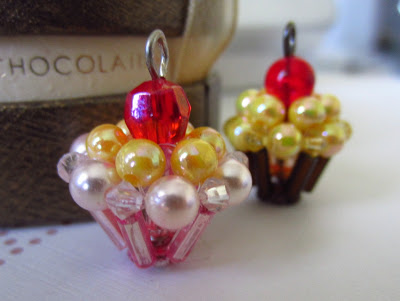 Today we offer you a video tutorial, through which you will learn how to create sweets with their hands. And not of the products, and beaded. By the way, these cakes can be the perfect earrings and the pendant, i.e., a set that will complement your outfit. No matter time you of their production to the new year, or decide to do just that.
And you can make them for a gift to please a loved sweet tooth.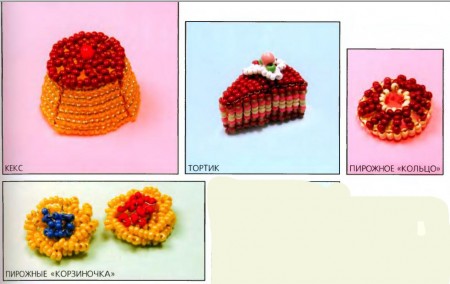 For a start we offer you the small selection of sweets from beads. They are actually very a lot, so there is something to be inspired before you start working.
For example, how do you like these croissants and scones? And asks in his mouth was hot, sweet, just wish it wouldn't smell.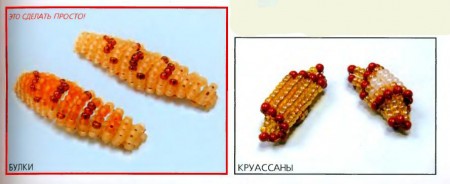 Or here is a set of cakes and ice cream?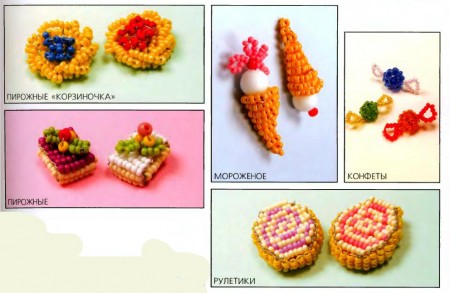 Here is another option, original sweets, made by one of the knitters on the Internet.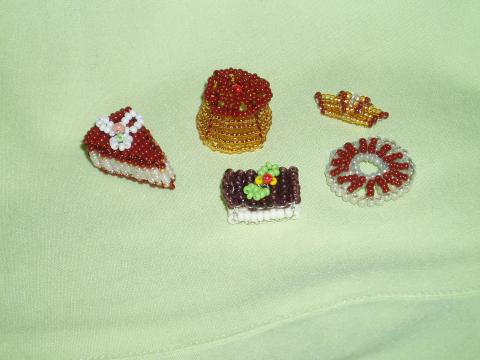 To work on our cupcakes you will need:
The beads 11, pink
Beads glass beads
Pearl round beads small size, 4 mm
3 mm bicone
A few small yellow mother of pearl buttons 4 mm
Ball to decorate the brownies, it will be faceted bead
And one more bead (or ball) of 10 mm, in order to put inside the pastry. It will help the finished product hold its shape.
Now, when all the materials on hand, you can start working. Make beautiful jewelry with detailed video instructions. Here you can see every step that greatly facilitates the work on the product. And unclear points becomes smaller, as the mistress makes all of your eyes, you just have to repeat. And, if necessary, to stop the video to finish the step.