This bracelet will be rather bulky and wide, so it will suit all lovers of massive jewelry. By the way, it doesn't have to be only a bracelet, in addition to it you can do a necklace in the same style. The main thing here is to learn how to weave beads beads during the weaving of the bracelet.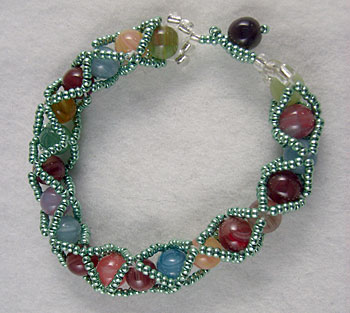 Materials we need:
Scissors;
The conventional filament, monofilament or fishing line;
Beads in two sizes, larger and small.
Beads;
Remember that thread with the needle will pass through the hole in busine at least 4 times, so pick the appropriate beads that subsequently were not disappointed.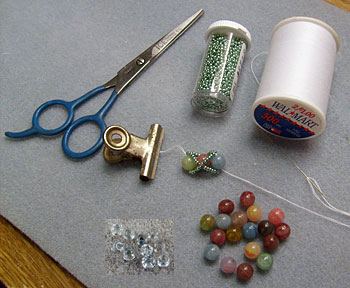 Strung on thread 1 glass bead, 6 smaller beads, another bead, and again 6 beads. And send the needle back into the first bead. Formed a ring.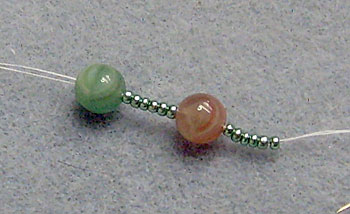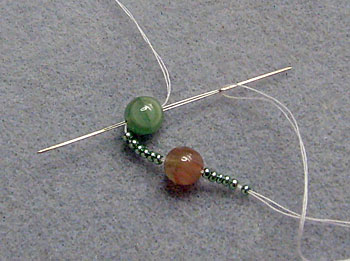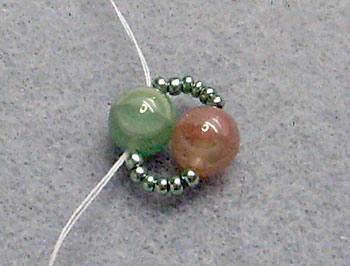 Strung on a thread 6 more beads and put the needle in the second bead strung in the opposite hole.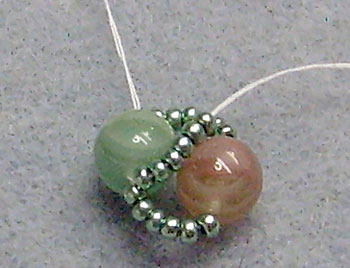 Again, string 6 beads and put the needle in the first bead.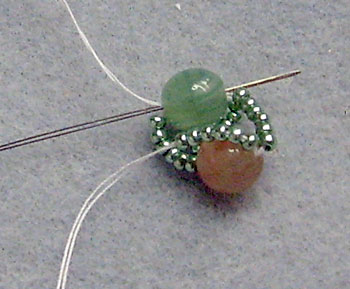 Send the needle through the beads in the second bead. Look at the picture.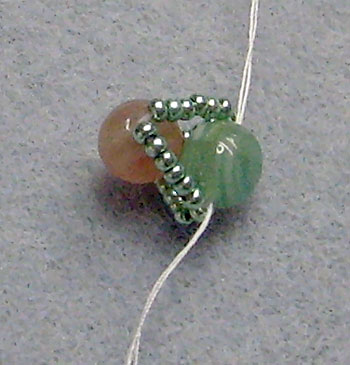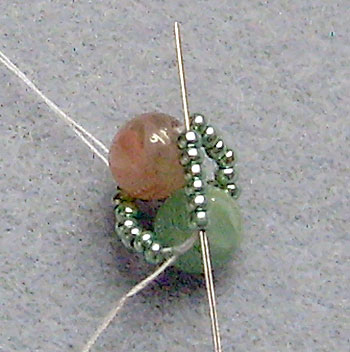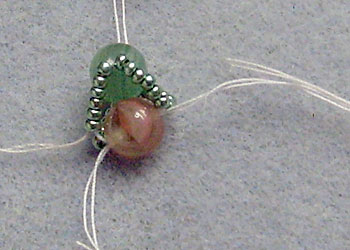 String 6 beads and new beads.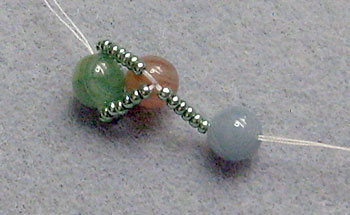 And repeat all the steps you have done before, it turns out that our each bead is braided with several rows of beads.
To make the clasp on the bracelet, we will need larger beads. Take 3 things on a thread, then strung smaller beads depending on what size should be a loop for the clasp. Sent 3 large bead, and strung 2 of the same. The thread is drawn.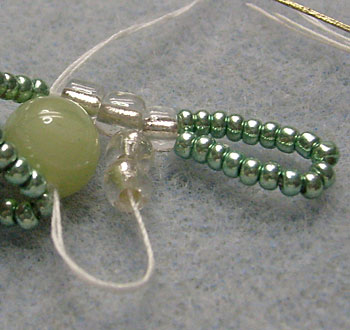 Send the needle in our last bead, forming a knot and cut the thread at some distance from him.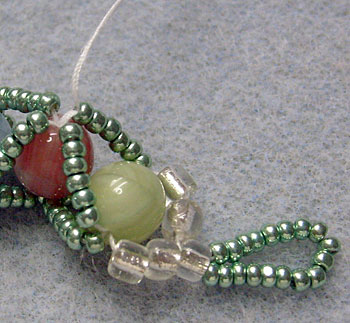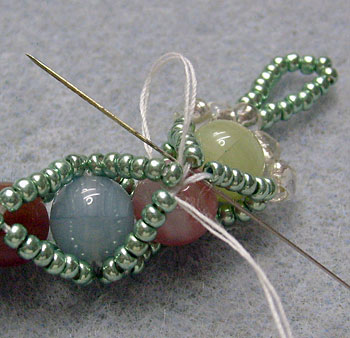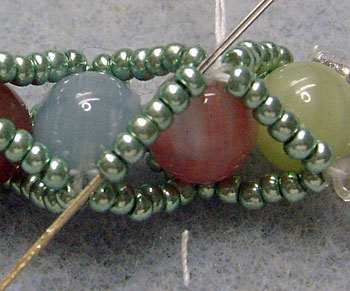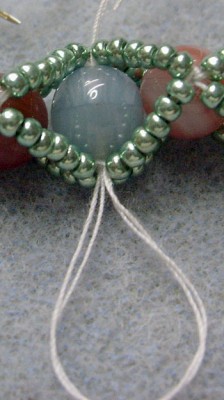 Further formed on the other side of the second element of the clasp. For him, we need beads, for which we will zip up our loop.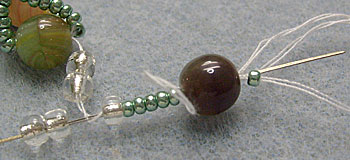 That's it, the bracelet is ready, you can update it nearest walk.