For evening jewelry requirements. And wear these at another time are not supposed to. We offer you a simple version of evening bracelet, which is perfect for any fancy dress. Moreover, the color combinations you choose for yourself.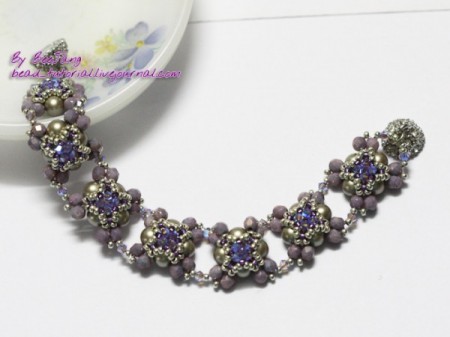 Made to match the dress, this bracelet will not only help to create an image of a bright, unique solemn, but will emphasize the elegance and tenderness of your hands. The weave pattern it is not difficult, the main thing here is to choose the right beads and beading.
So, for work will take a little conventional round pearl beads 6 mm faceted beads 4 mm smaller, the beads 10 and 15, clasp, thread or fishing line, a needle, and a few bicones 3 mm for each element of the bracelet.
Start with the fact that strung on thread 4 beads and 3 beads, and combine it all in a circle, crossing both the tail of the thread in the last bead. Here use seed beads number 11.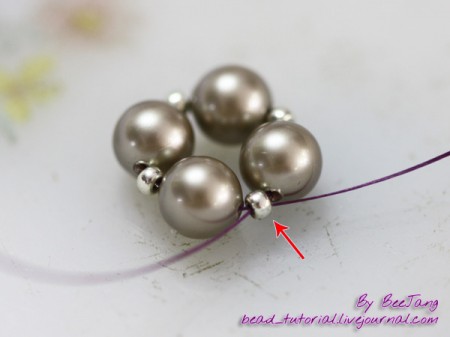 Keep shaping the element of the bracelet that is already adding on a circle in the beads, our beads. You'll get this interesting option.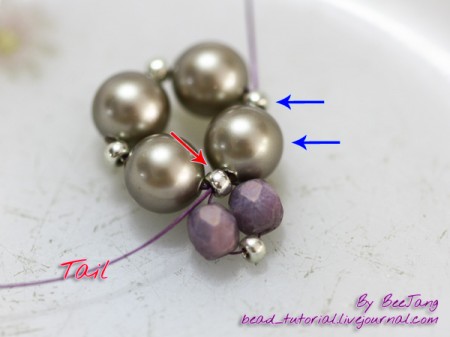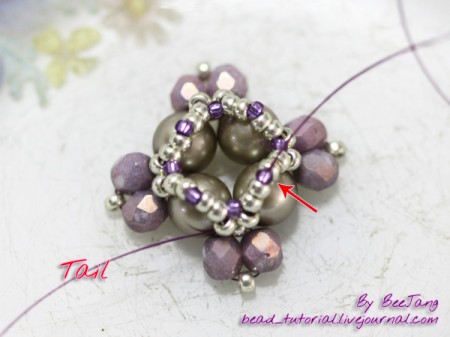 Now again turn beads №11, formed by winding mother of pearl beads 6 beads. The thread should exit beads in the first row, and go into the next bead of the same row.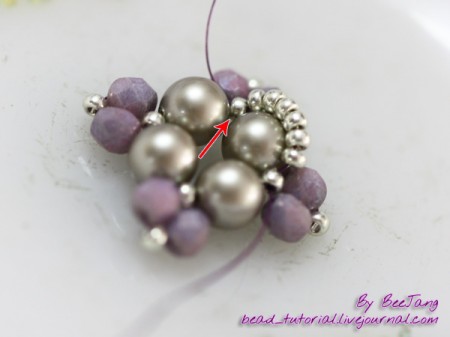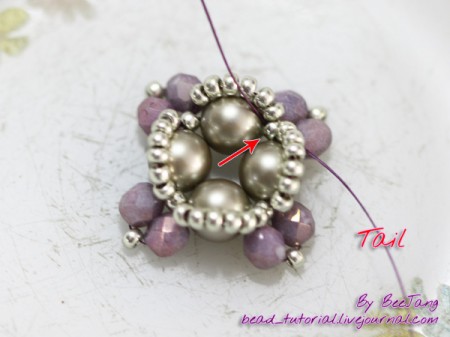 Once they are ready all 4 are low, added to the center of each of them has a purple bead of a smaller size (No. 15), and not only in the center, they should be every two beads. They're necessary in order to interconnect the bicone.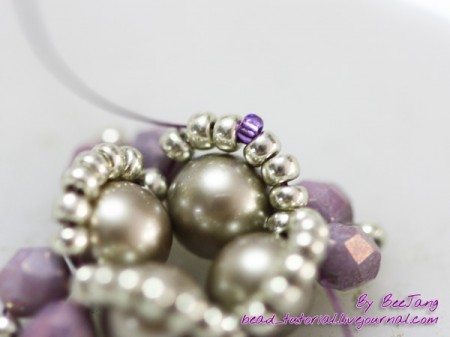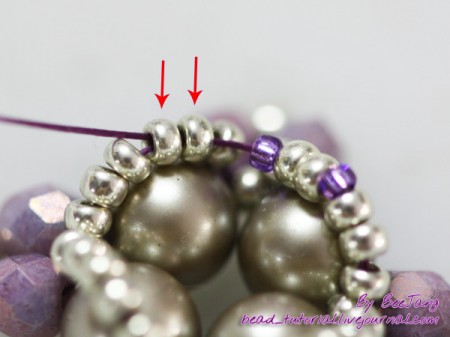 Now the final touch to element – inserted bicone, using the last row of purple beads, but only those in the upper part of the low. When the bicone will be pulled together, you will receive a ready element of the bracelet. Left to do a few of these, and connect them to each other.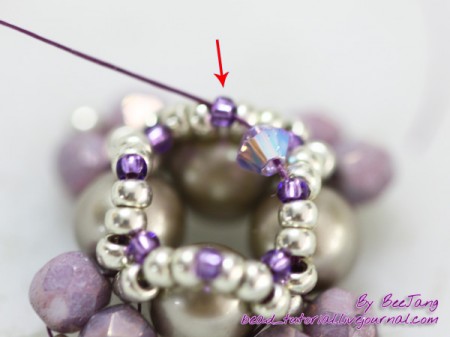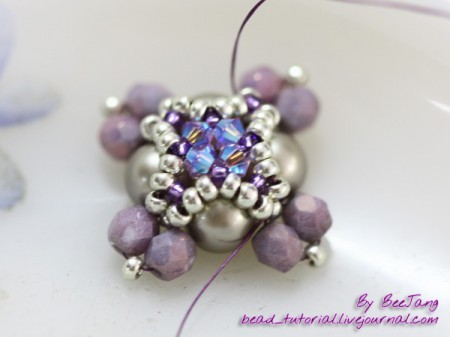 That's all, have a nice evening with such an elegant decoration. Pick the color matched your outfit to look stunning.