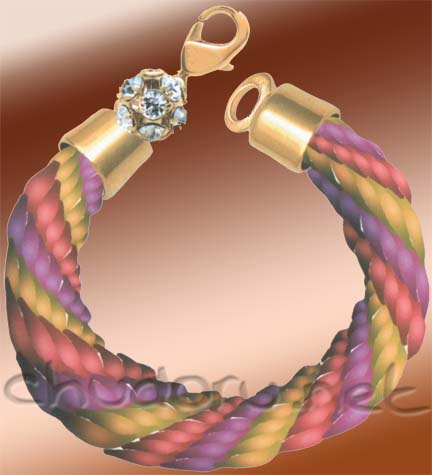 You will need: cotton yarn in two colors, a needle with a wide eye, beads, gold braid, clasp.
Secure the end of the thread tight and loop it.
Holding the twisted thread taut, fold it in half.
Hold both end of thread, release it at the bending place. She spun braid.
Finally, tie the ends with a knot. In this way manufacture three multi-colored plait, twist them together.
Wrap the ends of the bracelet gold braid and sew it. To one end sew the loop to the other bead. Clasp ready.