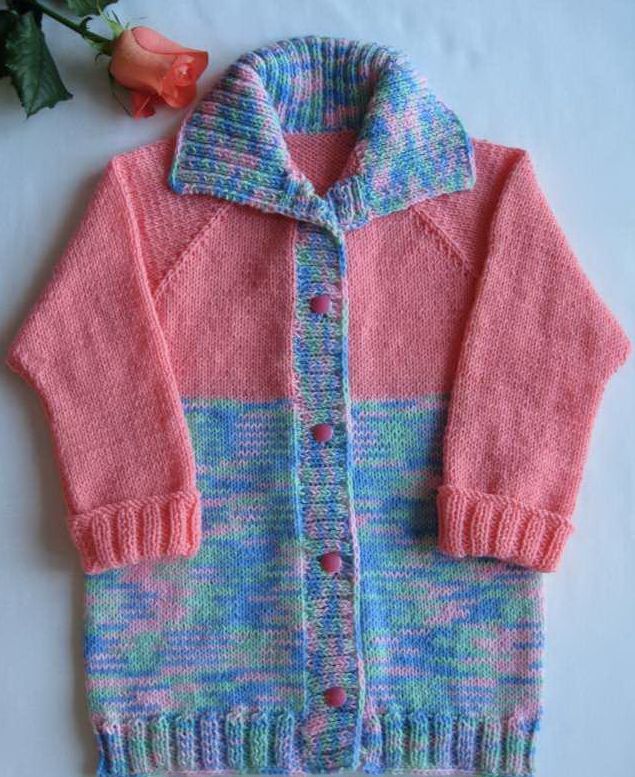 Knit two-tone jacket start knitting. Materials: 400 grams of wool (Baby new); spokes number 5; 6 buttons.
Varieties of knitting:
a) "knit stocking" - one row there, one row inside out;
b) "gum" - eights:
The first row vivasyan spokes (inside of product) * one front loop, two loops purl, * number finish 1st front loop;
Starting to knit the second row - * purl one loop, two loops facial, crossed (vymazat 2nd loop is there, then the first is also available), both loops simultaneously pull the left needle.
Execution: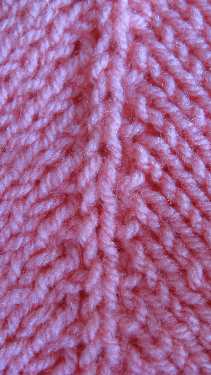 The back of the jacket. Dial 67 loops and vymazat 20 rows of socks and a viscous binder. On the auxiliary needle type hinges of the first row, bend the strip in half and close up the binder, and each provyazat loop with corresponding loop on the auxiliary pin. Knit straight up to 40 cm and begin to make a Raglan, reducing by 2 hinges on both sides, then make 21 the twist in each front row margins of 2 loops from the edge. The remaining 21 loop close up in 1 reception.
Before. Up 40 loops and knit 20 rows in the sheet set. Close up the binder, with side straps add 8 loops of binder strap. On the right shelf promazyvayut double loops for the buttons (one on the binder straps): pulls from the edge of the third and fourth loop and the twelfth and thirteenth loop. In the next row of loops is reduced.
40 cm from the beginning armholes down for 2 loops and then execute: Raglan as on the back.
57 cm total length, lowered to neck: 18 loops, 4 loops, 2 loops and 2 receptions for 1 loop in each second row.
The second shelf is knit in the same way, but the only draw back.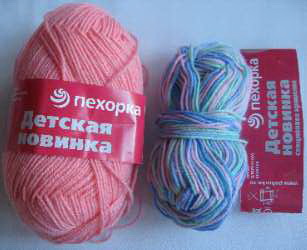 The sleeve of the jacket. Pick up 35 loops and knit 12 rows elastic eights. Over knit socks and elastic - viscous by adding on both sides in 9 receptions for 1 loop every 8 rows. 40 cm make the same obuvki on Raglan, in the same way as on the back. The remaining 5 loops close up.