You'll need
Matting, length 70 cm, width 50 cm, thread floss in 4 addition white, pink, svetlorozovogo, dark pink, yellow, dark yellow, orange, blue, blue, light blue, pearl grey, green, dark green, light green, brown, black colours; embroidery needle; diagram of the pattern in full size; embroidery; tracing paper; transfer paper; pencil.
Progress
The scheme of the pattern in full size, switch on tracing paper. On the front surface of the tracing paper, place carbon paper on it the rubber stamp with a motif. A simple pencil trace all the lines. Try to spend along the lines of 1 time. Remove the tracing paper and carbon paper. Pull the matting in the Hoop.
Picture of complete vertical and slanted stitches surface. The work also will be used as a seam "forward a needle".
In the first place, all the contours of the motif panel simple stitches "forward needle". Fill in the pattern stitch, starting with the most important figures of flamingos.
Top of the head, neck and back embroider straight vertical stitches svetlorusov thread in 4 additions. The lower part of the neck of one Flamingo make dark pink, 2nd pink color. Eye embroider short horizontal stitches in black. The base of the beak embroider with white thread vertical stitches and the rest black.
Wings 2 flamingos make pink thread vertical and slanted stitches alternately. First, embroider, striped, vertical stitches following the strip — a slanted stitches, then vertical. So, make from 8 to 12 strips. Lower torso, the chest and legs embroider dark pink thread.
In the old days many masters copied the pattern directly from the embroidery. What they applied them to the window and tracing on the canvas the outlines of the motif with a piece of coal.
Bump complete vertical stitches brown, and the leaves of sedges make slanting stitches. One half light green embroider thread, 2nd half — green threads.
The petals of the flower on the right side, follow the vertical yellow stitches at the orange thread in 4 additions. Stem stitch slanted stitches of brown thread, and the leaves make a light green and green.
The bushes in the background, embroider green, dark green thread vertical surface. In the foreground, the background will fill in light blue, blue, pearl grey thread.
The background in the background embroider blue, light blue threads. Make the clouds of pearl-grey. Picture Tutuila from the inside using a damp cloth and insert it into the frame (Fig. 75).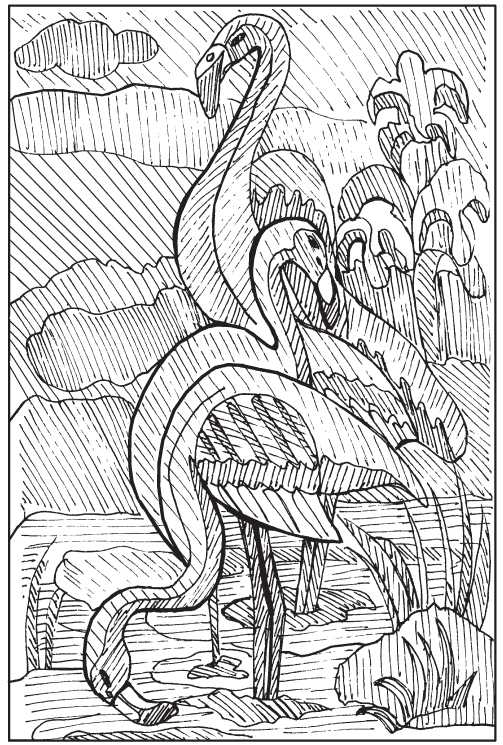 Figure 75. The painting "Pink flamingos"