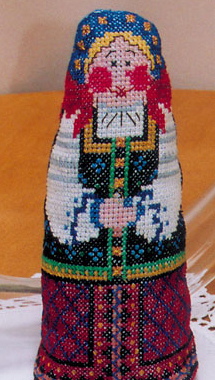 A needle at least once in their life made ordinary rag doll. There is a great way to decorate these products are three - dimensional cross-stitch. The finished work is bright and functional.
Materials:
white canvas (weave density of 62 cells = 10 cm) size 40х25 cm
the Hoop
thread floss white, black, Burgundy, dark red, bright red, crimson, pink-beige, dark sand, light sand, Golden yellow, green, emerald, dark blue, blue, dark blue colors
embroidery needle
sintepon for stuffing
Matryoshka embroidered full cross floss specified in the scheme colors in 4 addition, one cross is located in one cell of the canvas. First, embroider the front (figure 1) and rear (scheme 2) halves of the dolls, then the bottom (diagram 3). Embroidered motifs should be placed on the canvas in such a way that they have defended from each other at a distance of not less than 3 cm.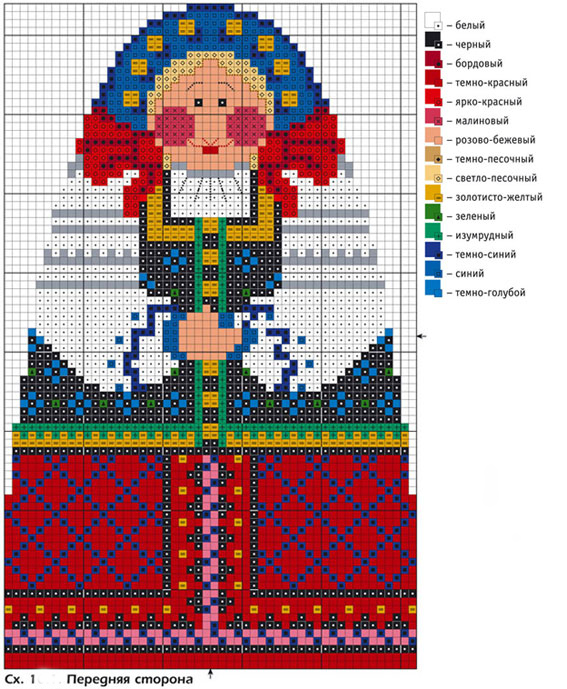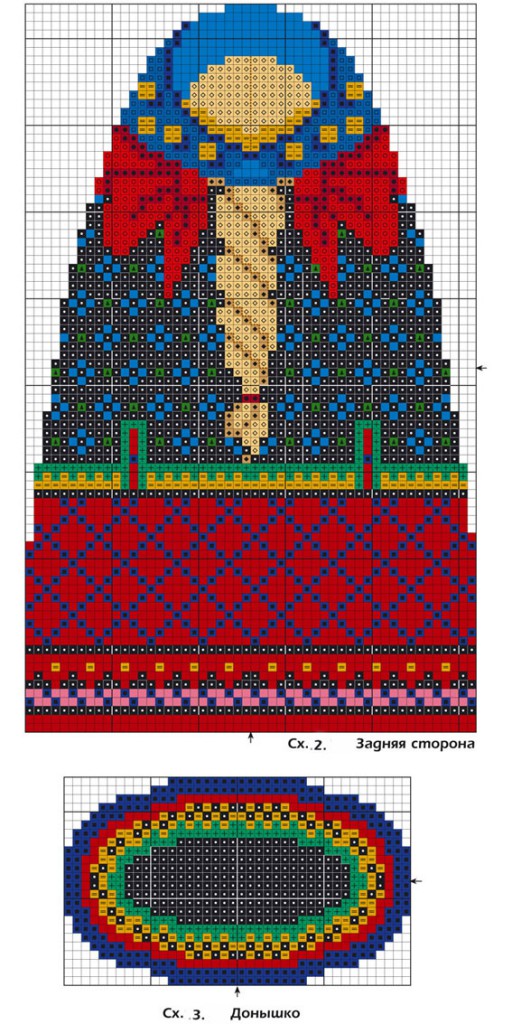 After the completion of embroidery need to sew a seam "stitching" the dotted lines indicated on the diagram of the outline of the picture. Complete the work you need to iron on the reverse side using a damp cloth and cut along the contour, leaving a 1 cm seam on all sides. Connecting the dolls is done by stitching the front and back sides of the upper contour seam "back needle". In the same way the bottom is sewn dolls, it is necessary to leave behind a sufficient opening through which the user can turn the doll on the front side. The last steps involve the twisting of matryoshka dolls from the inside on the front side, stuffing it with batting. In the end to sew the hole hidden seam. The height of the finished work of 14 cm.