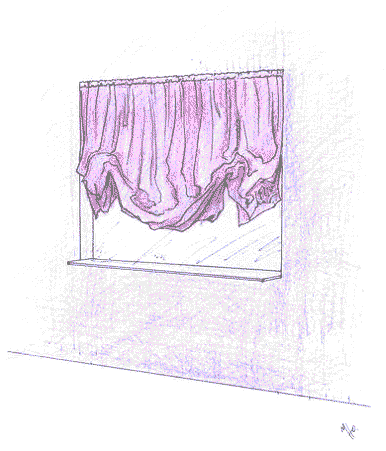 Sketch Roman curtains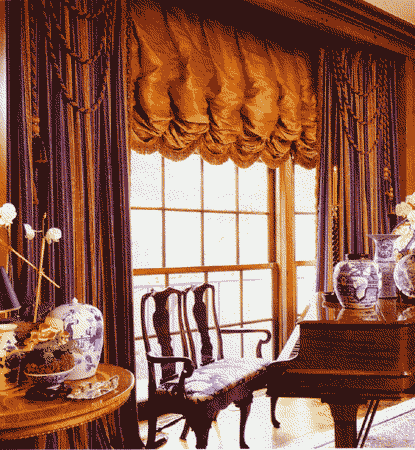 Appearance of curtains reminiscent of the Austrian curtains, distinction consists in the fact that romance curtains are collected in the Assembly on the upper edge of the curtain tape (mounting tape), making the fabric when the curtains are lifted falls the soft draped folds, keeping the bottom part the wavy semicircular folds. Technological processing device of the cornice and the projected fabric (soft, easily conformable) are the same as Austrian blinds. Roman blinds in appearance resemble poluraspredelenia French curtains.
If the side sections at the bottom of the Drapes to capture the draped folds, and the collected guides to decorate decorative bows, roses, brushes, you get a graceful, filled with pomp model of Roman blinds.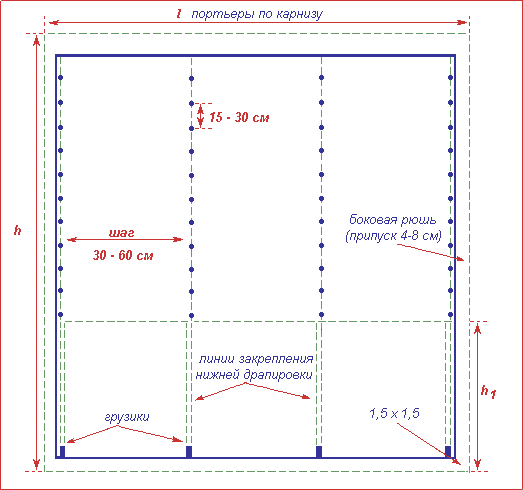 l = l on the roof + k Assembly (1,5-2,0)
h = h ready x k Assembly (1; 1,5; 2,0)
h1 - the height of the lower fixed draperies with k 2-2,5