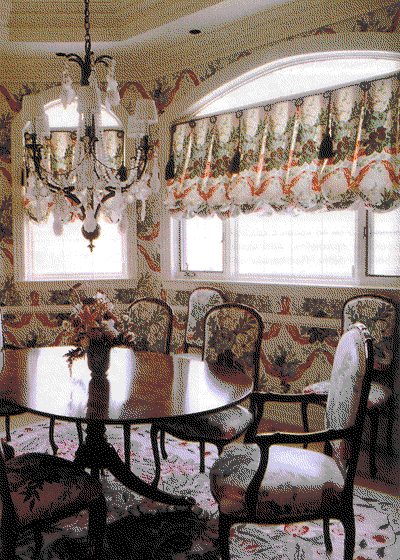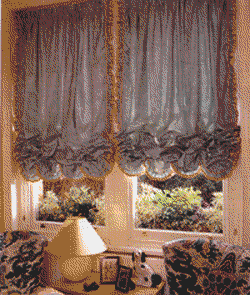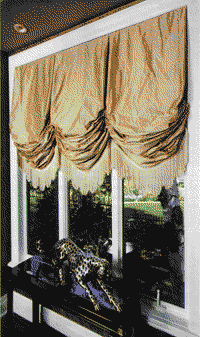 Austrian curtains are a type of flat curtains which when lifting develop into a beautiful wave-like folds.
Lowered the curtains hang straight, like a curtain, keeping a few soft creases along the bottom edge. Also the lower part can be decorated with ruffles, ruffles, be curly or supplemented with decorative wrought-iron cornice (bamboo), anchored by stitched loops.
Managing blind is made using cords hoists special cornice threaded through loops or rings are narrow (1.5 - 2 cm) mounting tape sewn along the vertical guide lines, from the wrong side.
This model is usually made of a soft, easily draped fabrics.
Austrian curtain does not have to build the ledge that it differs from Roman curtains.
On the bottom, the processed edge of the curtains for all lines pricechannel mounting tapes, sew manually the weights, so that the curtain hung vertically, not converged to the middle.
The calculation of l and h curtains
l eaves + allowances for processing
the curtain h = h assembled to the Assembly of 1.5 - 2.0 (depending on model)
Example: I eaves - 2.20 m
2,20 + 0,06 (allowances) = 2,26 m
Of 2.26 + 0.12 (allowance for side rusl) = 2,38 m
h Drapes ready - 1.70 m
h - 1.70 x 2,0 (k build) = 3.40 m
The lower section of the curtain is treated with a minimal hem
On the top slice primatives Velcro.