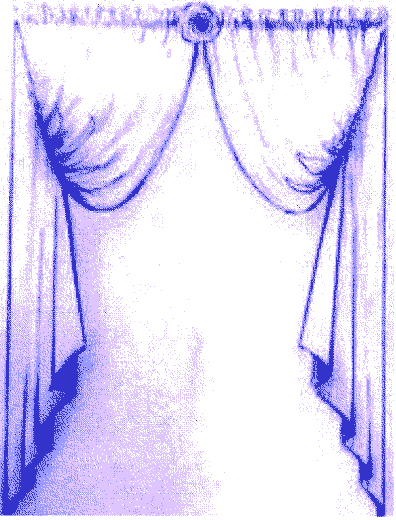 A sketch of Italian curtains.
This style of window decoration is a cross between simple, straight curtains, draped with grabs, and complex "Imperial curtains". They can completely close the window opening and at the same time like magic to zetapirate soft folds using cords, passed through rings sewn on the reverse side. If You are unsure where to place rings, attach some English pins, in the selected position, pass the cord through them and check the effect of draping before sewing ring.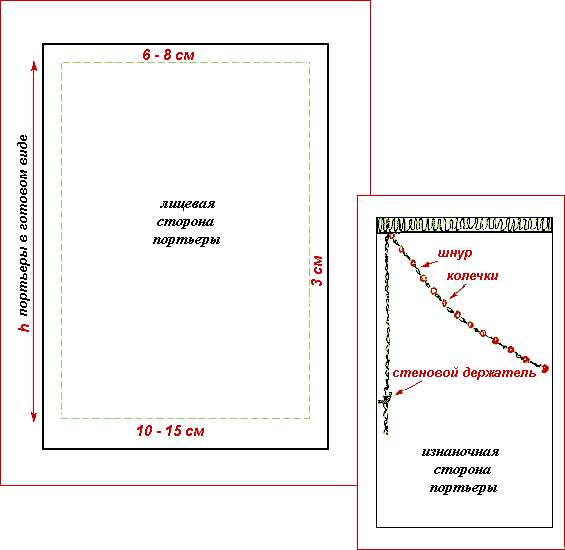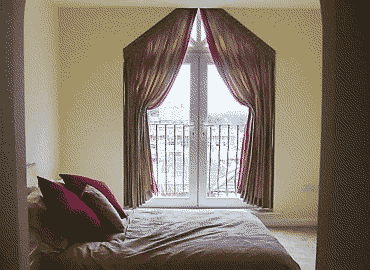 Version of the Italian curtains.
Because of the unusual shape of the window ledges are placed at an angle.
Different ways of draping the curtain, "Italian sex"