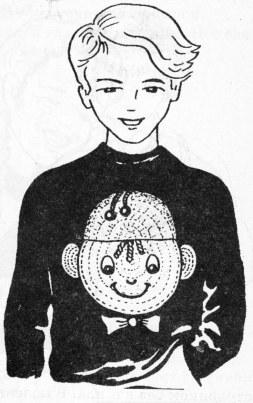 Face tie, like girlsmaking a circle of any diameter. For ear knit chain of air loops along the length of the ear and secure it with the column without nakida in the face. This chain link two rows of columns of varying heights (figure 58). The second ear knit similarly.
Beanie knit according to the scheme in figure 57 in the article "Applique for sweaters girl".
Hair brushes a little orange. The nose and mouth embroider chain stitch, and the eyes cut out of cloth and glue.