Summer crochet baby tube top 36 size for girls 9-10 years of age. You'll need 150 grams of acrylic yarn (500 m in 100 grams) sectional dyeing pastel shades (in the paper, this blue and light green), knitting needles No. 2 and the hook No. 1. Knitting should not be tight to the product turned out light and fluffy.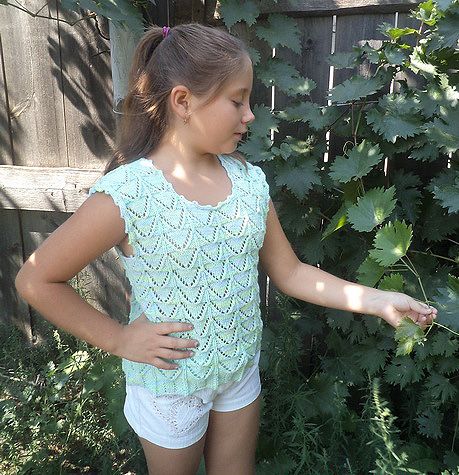 For the front vivasyan 101 loop and knit the first 15 rows of the lower border of figure 1. From the sixteenth row of the knit according to scheme 2, which shows only the even rows, the odd knitting pattern, knit purl nakedi.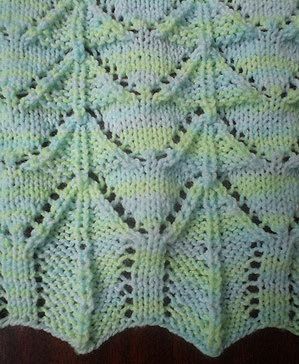 The basic pattern repeated eight times (approximately 22 cm from the rim), closed on both sides by 4 and then 3 stitches for the armhole. Next, knit 5 cm and is taken to the creation of the neck. The front side 36 of the loops are finished, remove them to a pin or a needle. These loops we later use for the left shoulder. 15 closed loops and knit the right shoulder, consistently closing right in front of the ranks 3, 2, 1, 1 loop. Then on the spoke, there are 29 loops. They knit another 6 cm, then close all the loops. Left shoulder (that were previously removed loop) knit symmetrically right, closing the loop on the left in the back rows.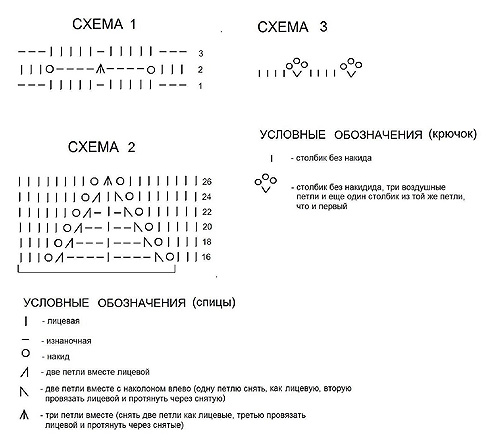 The back fit is similar, only the neck is formed at a height of 12 cm from bottom of armhole. Again, are finished and withdrawn 36 of the loops closed in the middle of the loop 21, and then another 2, 1, 1 loop in the front rows on the right. The second arm is symmetrical fit.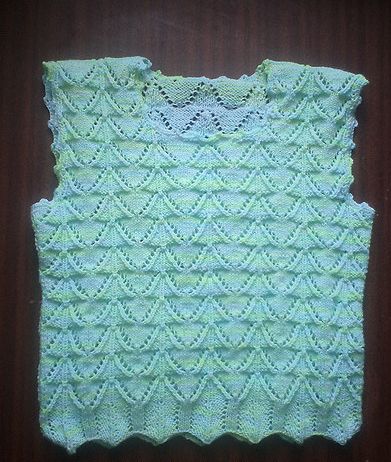 Sew the finished part. The neckline and armholes banded 3 hook. Knitted tube top ready.