Cuffs are items of clothing used for decoration of the bottom of the sleeves.
Cuff can be stitched and tselnokrajnie sleeve, turn-down and ordinary. In the men's and children's shirts B. O. B. cuff passes along the details, in other types of products as on the sleeve.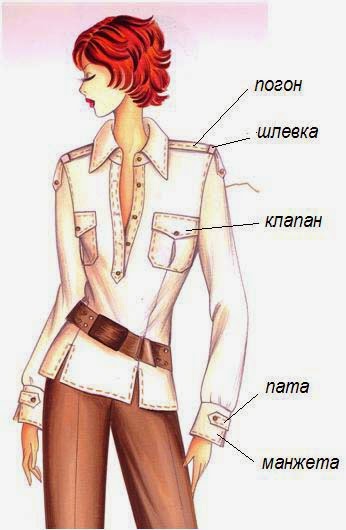 Products in the light range in a simple form of cuff do it tselnokrajnie with the inner part (podmenili or lining of the cuff). In this case, the processing is its duplication, grinding the side sections and wyvernian on the front side.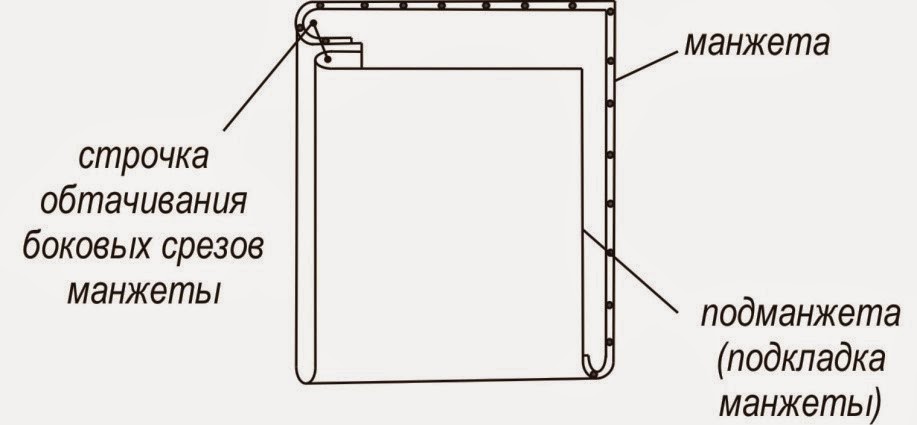 Products top of the range at the time of accession to the sleeve cuffs are often collected in a ring, that is, primaqiune is produced in a closed circuit. To do this, after duplication grind off the side sections of the cuff sh.sh. 1 cm (p. 1), the seams razorujaemsa. Turned cuff on the bottom slice of the already prepared lined cuff W.sh. 0.5-0.7 cm (p. 3). The lining is on the wrong side of the cuff; obrechennyi edge prietaisams with straightening Kant from cuffs, laid finishing stitching (p. 4).