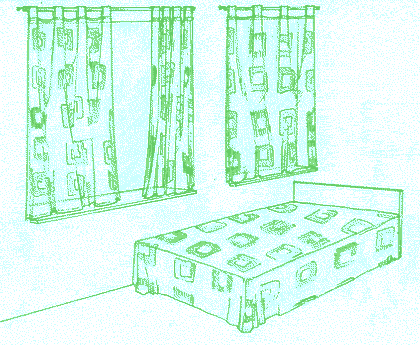 Curtains, straight curtains hung on a decorative curtain rod through loops of krasivi finishing of the fabric or the main fabric, not only decorate the window opening, but will give an ordinary room a unique look.
Large buttons covered with cloth, or shiny brass buttons, sewn to the loops on the top edge of the curtains will be a bright detail in the decoration of Windows. For decorating curtains, use all sorts of buttons, most popular buttons covered in a contrasting fabric. Copper or gold look strictly expensive. To perfectly complement the loop buttons made of natural materials like bone or wood.
To create interesting variations of forms of loops can be run in the form of teeth. Buttons typically have a size in the half-width of the loop.