In class the children continue to practice the knit chain of air loops, and fix the skills to work with scissors and glue.
Material.
Sample postcard template eight color or white cardboard; yarn of different colors crochet hooks; glue, brushes for glue, scissors, narrow ribbon, small flowers made of fabric.

Preparation for work.
Talk with the children about the holiday spring March 8, about the tradition of giving gifts to mothers, grandmothers and sisters.
The lesson
To create the mood of the work include the recording of any songs about the holiday.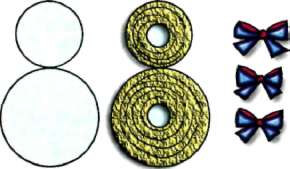 Ask the children:
• Consider the sample cards, to think of and share:
• why postcard depicts the eight;
• what material is made the basis of the cards;
• the card is embellished;
• where it is necessary to start gluing chains on the circle;
• how to glue the chain to the circle is pretty and neat.
• To read a poem prepared for the occasion of March 8.
• Cut around the cardboard pattern eight.
• Cut eight - the basis of the cards. The card can be double in the form of booklet. For her, the cardboard should be folded in half and cut around eight to basis it was right at the bend. Cut eight from a single layer of cardboard, leaving an uncut fold line of the carton. Using eight-cut as a template to make a layout of eight in the second half of the cardboard and cut the other half of the postcard.
• Link chain.
• Glue the chain to the base.
• Glue flowers or bows to the card.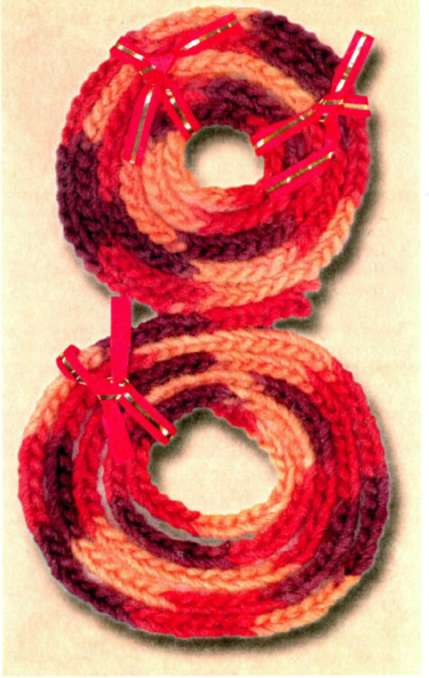 The analysis will consider the completed postcards, check the best offer to think that it is possible to write in the postcard, to say that the mother in presenting her with your gift.