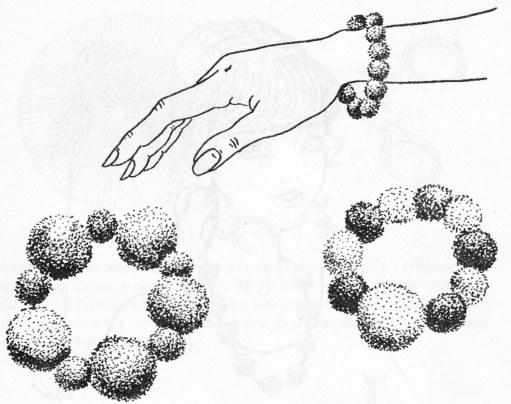 Now do 5 - 6 POM-poms, the same or different size, from bright filaments: red, yellow, green, blue, blue, and white and sew them onto an old hair band close to each other.

The pompons can be made different in color. For example, you can make a pompon, in which one half is one color and the other another. In this case, the half circle, wrap the yarn and one color and the other another. You can also make a pompom of yarn 3 to 4 colors.
But if you one circle is completely wrapped with thread of the same color, and over it the following round the thread of a different color, and so will alternate, we get a striped pompom.