Useful tips for novice knitters.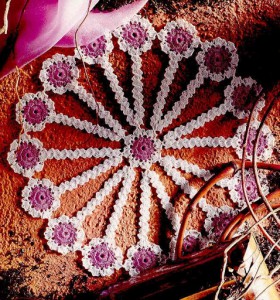 Knitting is back in fashion. As look great on the girls, women and children knitted items, delicate or tightly associated.... From them emanates the warmth of home comfort and gentle female hands. Knitwear is warm, will wrap and give the appearance a highlight, because another of the same model is not found in the nearest store. And it's nice to wear things associated with his hands, what a feeling of pride and uniqueness covers the owner of the associated gizmos.
But not always a lover of knitting know all the subtleties of the craft, which is why You can be interesting useful tips for beginners.
If you choose for knitting wool in light shades and I'm afraid that during the manufacture of the product the coat can get dirty or simply dust, do not worry – put a ball in a bag or box and make a small hole for the thread – it will save your future work, not only from pollution but also from excessively curious Pets.
When knitting is not too long future of the product, at the risk of sounding sloppy seamstress, but if You still tend to make a bit more effort than necessary, try to use half size bigger hook than recommended by manufacturers of yarn, you'll see – work changes and becomes much nicer to the touch.
If You are using yarn, and dissolving the old product, You will be much easier to knit from smooth yarns. You can rewind the yarn into new balls or holding it over steam. The thread will immediately become smoother.
When knitting, if You want to get a colored product and use just two threads, try to constantly monitor the tension, none of the threads should not SAG, the product may appear "sloppy".
If You're tired of the hand – switch for a while, but don't delay needlework, You can do a little exercises for the hands, playing with a gymnastic ball. The more You will gain experience of knitting, the less hands will get tired.
And finally, to avoid the growth nadopasana things – get yourself a basket of knitting and leave it always in a prominent place – on the sofa, thus You any free time will be able to purl another row.
Good luck and light to You loops!!!