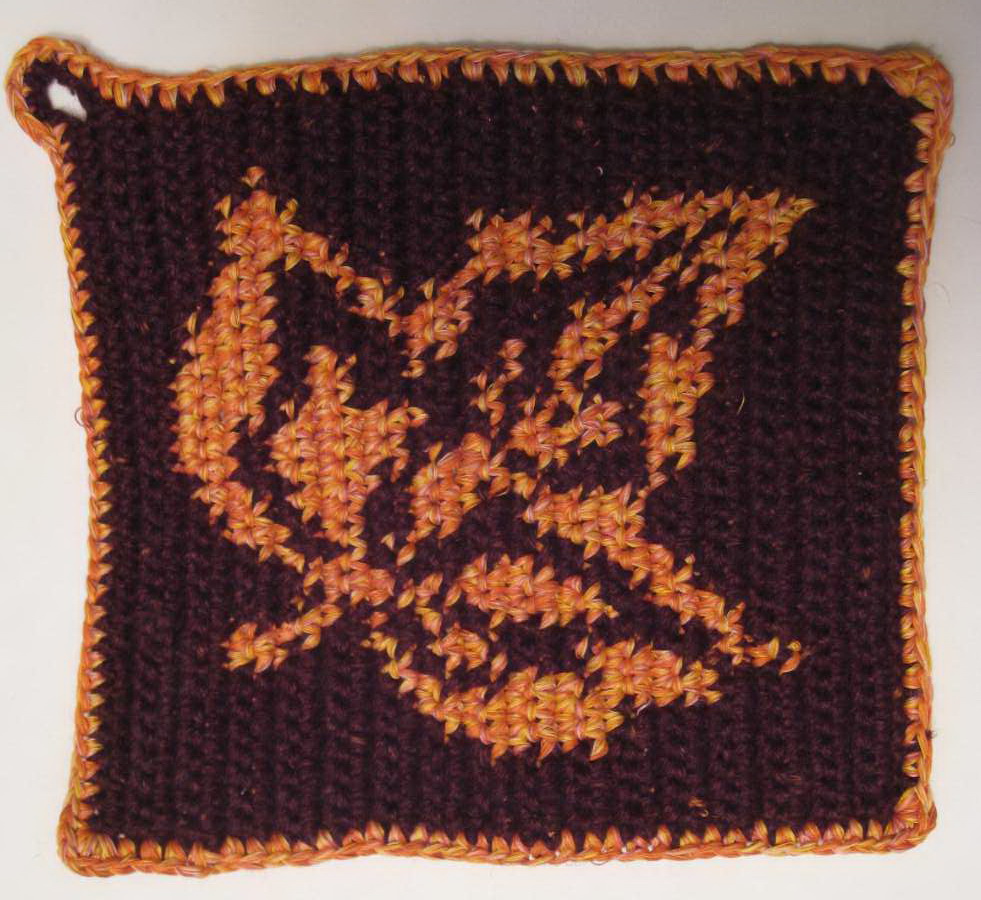 Creating culinary masterpieces, can not do without knitted potholders. And if the MITT with the orange sheet has an attractive appearance that will create a pleasant mood and the joy of creativity.
Materials: brown and orange yarn (100% cotton or synthetics, any suitable dense), hook number 2.
Job description: begin to crochet with brown thread dial a chain of 33 air loops (air loop 32, and 33, the lift loop)
First row: 1st column without nakida knit in the third air loop chain from hook, 1 column without nakida in each air loop of the Foundation chain. Get the 32 column without nakida. Continue to knit columns without nakida up to 4 rows.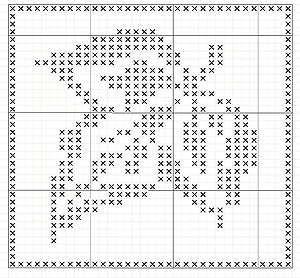 Fourth row: attach green thread, a blue thread that lay between the bars without nakida. The threads are not cut off. Then knit forward and reverse lines in accordance with the scheme on the thirty-second series, inclusive, changing the colors of the yarn. On the edge of the potholder to knit with orange thread one row of columns without nakida and knit into a loop.