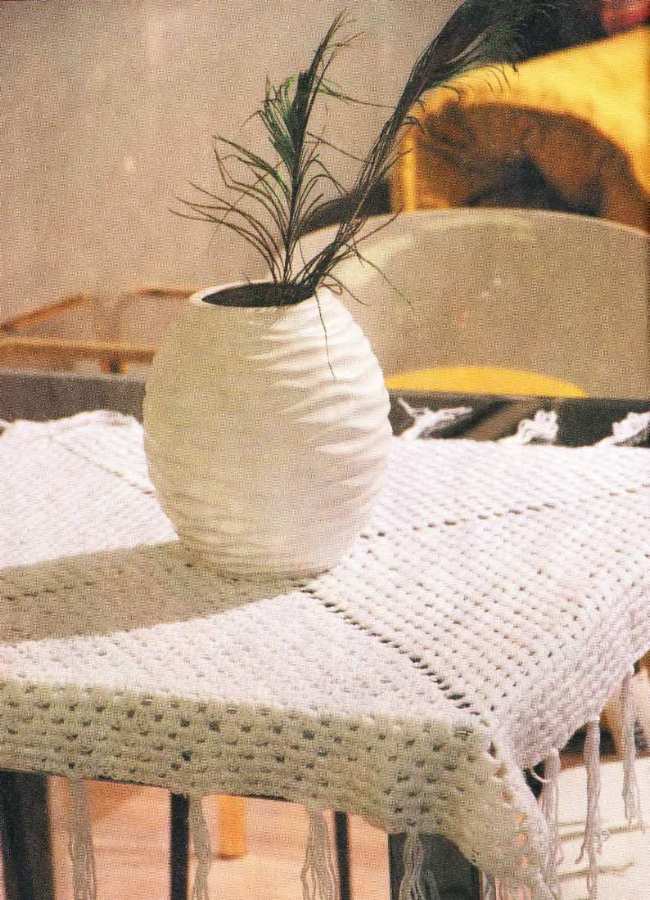 Knitted square tablecloth will add coziness to the room. Square motif tablecloth consists of loops, columns with nakida. The size of the finished tablecloth: seventy on seventy centimeters.
For mating need the following:
Yarn of white color, absolutely acrylic: two hundred grams;
A hook for coupling the second room.
How to link?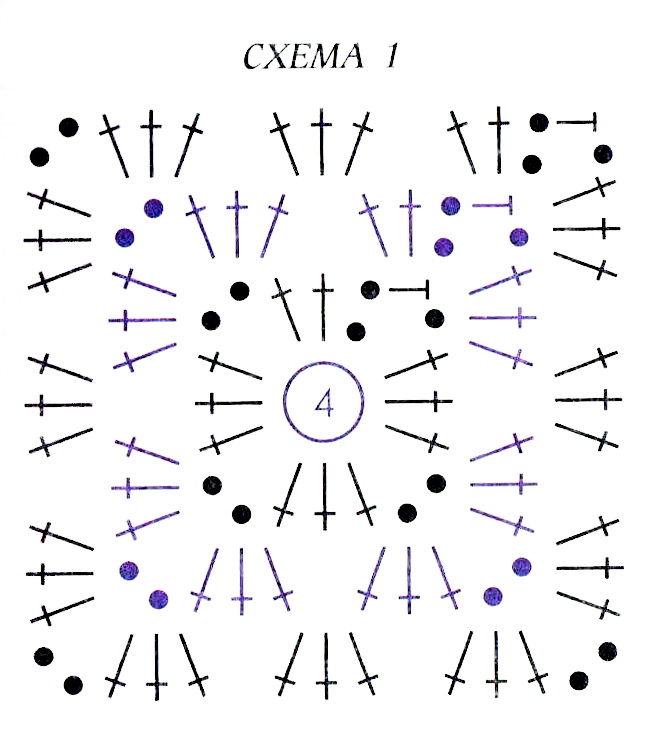 Four loops air type close into a ring with prostovisa. And then knit in a circle:
A couple of aerial loops, polytypic with stitches, three columns with nakida, a pair of air loops, three columns with nakida, steam air, three columns with nakida, the pair by air, two stabika with nakida. Join air two loops.
Knitting on a circle in the same way. At the corners, with each row to add an additional column with nakida and a couple of the stitches.
Thus promazyvaetsya thirty-three rows. A thread to consolidate.
Should still be yarn. It cut into segments, size of fifteen inches. Connecting beams, each with seven segments.
Sew the bundles in a circle tablecloths, from each other, at a distance of fifteen inches.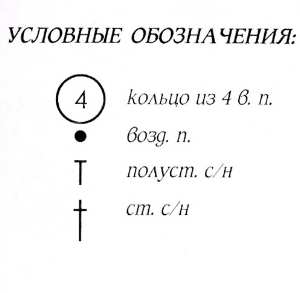 The tablecloth is ready.