Crochet applique bullfinch is a great decoration for winter themed Christmas cards, or any other souvenir products.
Tie applique the bird will be quite easy, and the materials will take a bit: 4 type of yarn (black, red, white and yellow), plus crochet hook size 2.5 mm.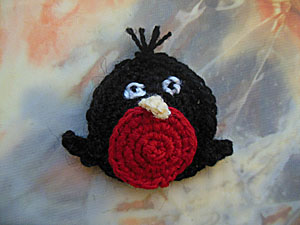 The main principle of work – knitting circular rows of columns without nakida.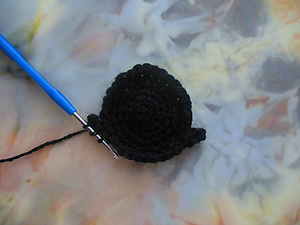 The first circle make the biggest, and it is certainly knit from black yarn. The sides for this external procurement tally wings, which consist of a knit in a column without nakida four loops. At the base of the wing 3 loops provyazat together.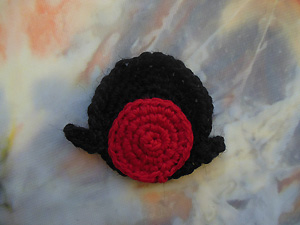 The next circle fit of red yarn and a little smaller then the preset desired value attached to the black base.
It remains to work out the details of the beak, eyes and crest. The beak is just a chain of 4 loops, stretched from the inside. Of the eyes to embroider the needle, and tighten the tuft on top, and carefully trim with scissors.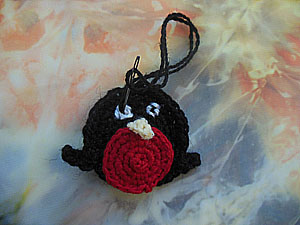 After all undertaken actions, also quite simple and simple, decorative knitted applique ready.