Some plastic molds for soap are beautiful but very small relief. Carefully fill it with hot basis is almost impossible. But that is no reason to abandon the idea to make soap with colored relief! Importantly in this work -patience and skill.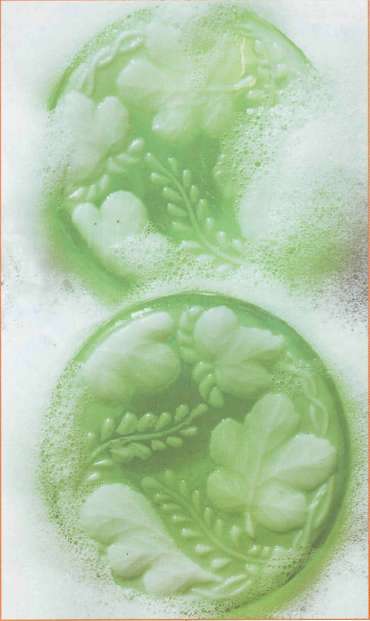 Main ingredients:
• 30 grams white soap base
• 100 gr of transparent soap base
• •1H. spoon t
• 2 drops of essential oils of anise, cedar, tea tree



1. So, select the mold, the height of the terrain, which does not exceed 1-2 mm.
2. Melt the white base. Using a teaspoon pour it in a thin layer form, to barely hiding the relief on the bottom.
3. When the base has hardened, scrape off the surplus to the relief of a small spatula or the flat handle of any hand tool.
4. Melt the transparent base, paint it a drug, add the essential oil. Slightly cool the mixture and fill it on the form. It is important that the mixture was not very hot, otherwise it will easily melt a thin relief - and the whole work goes down the drain, Remove the soap from the mold when it hardens.