To make soap, like a piece of cheese, you need the right mold. It can be cast from the silicone compound, pre-sculpting the workpiece of the desired shape from clay (see soap "Shell"), or could be more wasteful to remove the mold from this beautiful piece of cheese with holes of a suitable size. But the easiest way to use for making "cheese" triangular soap mould for baking.
When choosing a fragrance prefer creamy flavors or citrus oils. The flavoring of the cheese is hard to find, and is unlikely to be appropriate in the soap.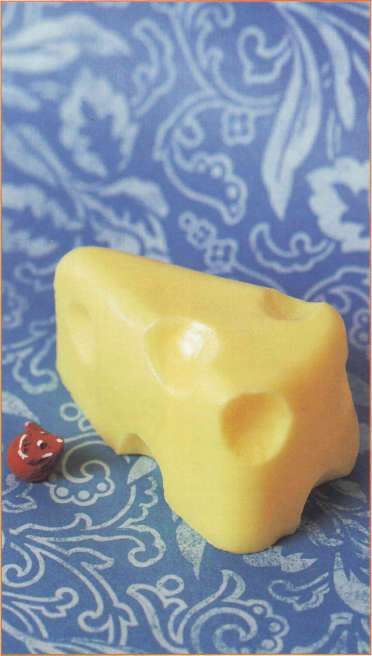 Main ingredients:
• 150 grams white soap base
• 2 drops yellow liquid dye
• 1 teaspoon macadamia nut oil
• 7 drops of flavor "Cream"
1. Melt the white base, and add a few drops of the yellow dye having a light yellow hue. Add macadamia oil and flavoring.
2. Pour the mixture into a triangular shape for baking.
3. Once the soap has hardened, remove it from the mold. Teaspoon make the entire surface of small holes of different sizes. You can also use level measuring spoons of different diameters.
If this work be postponed for a few days, the soap will become harder and cutting it will be very hard.
Finger smooth each recess, removing all burrs and smoothing the edges. Soap is ready.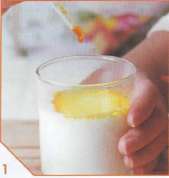 The Council
Instead of triangular shape for baking you can use any rectangular shape. Enough to cut the bar of soap is made in half diagonally and you have two triangular pieces.