We offer to Your attention a master class on creating beautiful spring compositions in the technique of watercolor wool. Its essence lies in the layering overlay of different shades of wool on a Foundation inserted into a frame.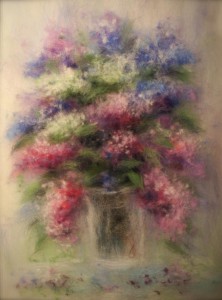 Materials and tools:
frame;
scissors;
the interlining, corresponding to the size of the frame;
white and color wool yarn (dark green, brown, dark blue, blue, black, all shades of pink, purple, blue).
Let's start:
Insert interlining into the frame. The white yarn is divided into fine thread and begin to lay them on the interlining so as to obtain a uniform background (vertically).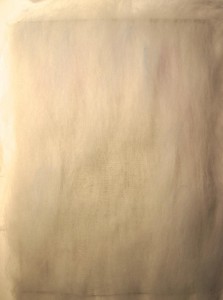 Add a small amount of coloured wool (pink, light purple and blue), because our background is alive.
At the bottom add a little green. Background a little bit brighter.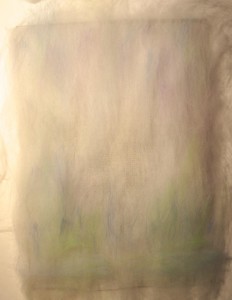 Determined by the location of the vase and inside it "draw" stems. Colors: brown, blue and dark green.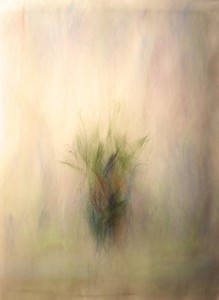 The contours of the vase is executed in white.
The same white coat creating the effect of glare on the vase – the image will appear three-dimensional.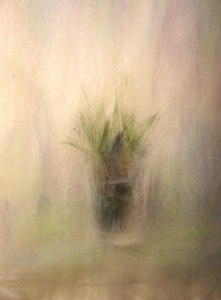 Start arranging the leaves: otsimisel a few strands of green wool, fold them in half with scissors and formed leaves.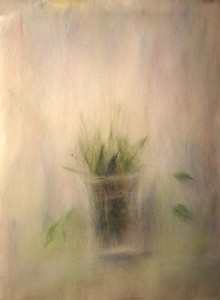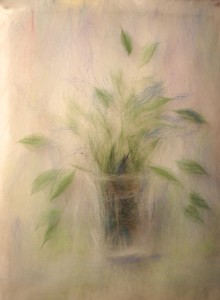 The finished sheets are placed on the workpiece pattern, between them, add a little blue and black strokes.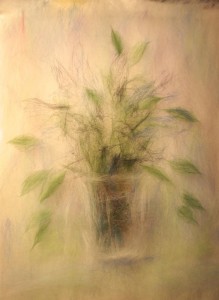 Blue, pink and purple yarn made out of twigs.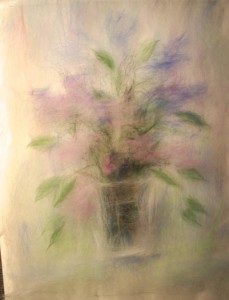 Take a pink and purple yarn and finely nastigaet her. Hair make the lilac flowers.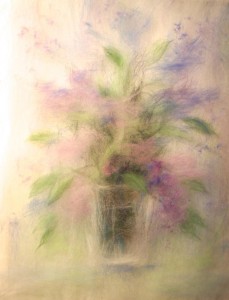 White and light green strands create a branch of lilac.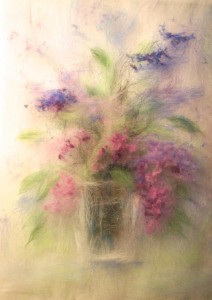 Between the branches "draw" sheets that can be superimposed on the inflorescence.
"Revive" the scene: the space between the branches dimmable, and the flowers add a little white. Lay next to a vase of white, pink and blue yarn. Insert the image under the glass. Our song is ready!