You'll need (photo b-1 and b-2):
• two cookie cutters-hearts: big and small;
• felted wool "Merino";
• clasps for beads and bracelet — 2 pieces;
• beads chip red, green, black colors;
• a sponge;
• nylon thread red color;
• lighter (melted nylon thread);
• a pair of scissors.
The set will include nine ready-made shapes from felt. Eight small hearts and one bigger one. Let's start with that.
Osipyan pasmo wool and fill the mold, tamping wool filice-shaft needle (photo b-3). As the felt seal coat you need to add until it fills the entire volume of the molds (photo-4).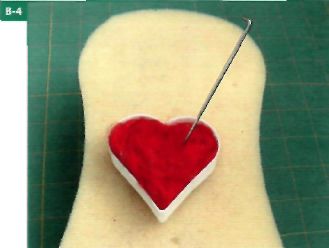 Further filialei needle is necessary to achieve the required density of the felt in which confident, the product retains its shape. Periodically, the workpiece should be removed and profilomat laterally. The result should look like this — photo-5.
Little hearts are made similarly with the use of the smaller form (photo b-6, b-7, B-8, b-9, b-10).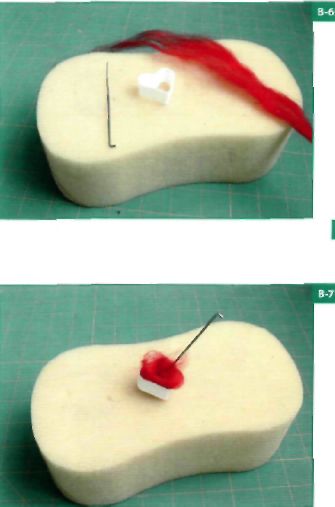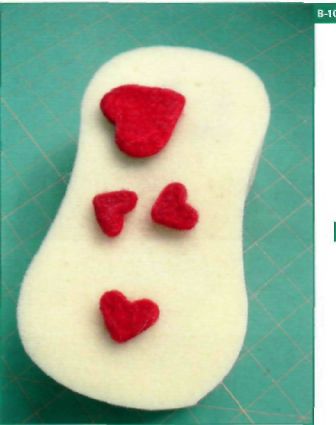 When the desired amount of hearts made, you can collect here such bracelet and necklace (photo V-11, V-12, V-13, V-14).