Experienced knitters will understand me – is the tool you need to choose carefully and for a long time, and if you chose to make every effort not to lose. But if You are just beginning to crochet, you can say a few words about this wonderful invention. Examine the material from which the hooks are made.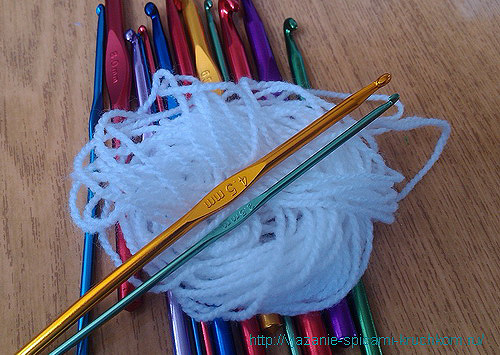 Metal hooks the most common are different sizes and it just glides perfectly coat any density. Easy to use, practically does not grind off, not break and not bend. But, as they say, every rule has exceptions. Hooks made from inferior metal that can stain wool, leave an unpleasant smell on the hands and simply bend.
Wooden hooks – often used when a knitter needs to get a large singing – when knitting sweaters or knit are scarves and shawls. With their help it is easy vymazyvaja delicate drawings, it is also good slip thread, but these hooks quickly come into disrepair, or break, or flake off, and bumps clinging to a thread.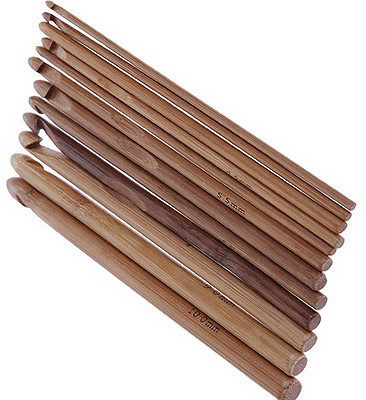 Bone and plastic hooks – easy to work with his consummate ease, but they also have two big drawbacks, they fast break, and usually at the most inopportune moment. But the most insidious drawback – they are worn down quietly, so quietly that, when knitting large items very quietly for knitters loops become smaller and tighter bound, the product "shrinks".
For a beginner needlewoman can you recommend a metal hook with a plastic, bone or wooden handle. The pen is a great tool for knitting, the fingers will not be tired, and will be very perfect if the part handle is not round but flat, so the fingers when knitting is not strained and are not slipping.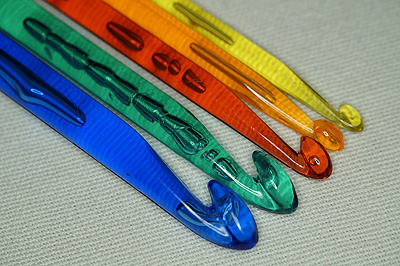 Hooks are also separated by length and width. The width of the hook depends on the density of loops and the appearance of the product. But if You have already decided on the wool, a hook You can easily pick up at the craft store, or the number will be written on the label of Your chosen yarn. Long hooks are usually knit large and small napkins, scarves and booties, and indeed, it is a matter of convenience and personal choice.
We wish You light on eyes and entertaining craft!