These hooks are beautiful and comfortable. Make them very simple, so this project is suitable for beginners: all you need to create a little bit of galvanized steel wire and pliers. Attach hooks to the walls with screws with decorative heads, they looked spectacular. If desired, modify the project, making the hanger a number of these hooks and wire frames.


MATERIALS
galvanized steel wire of 1.6 mm diameter
a thin wire
universal adhesive
small glass marbles (1 per hook)
screws (2 per hook)


TOOLS
clippers
pliers
pencil


Cut pieces of wire of length 20 and 50 cm with the Pliers bend both pieces of wire in a double flat spiral (see "Basic techniques").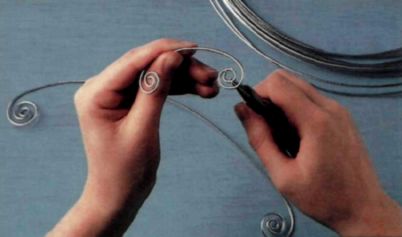 Holding a short piece of wire with both hands, put your index finger in the middle of the wire between the spirals and bend them towards each other to form a heart (see "Basic techniques").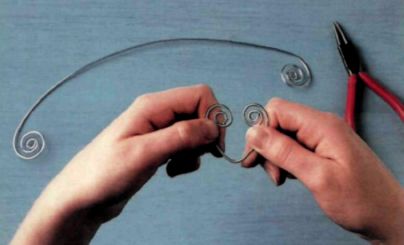 Find the middle of the long wire and bend in this place the pliers a small loop around the jaws (see photo).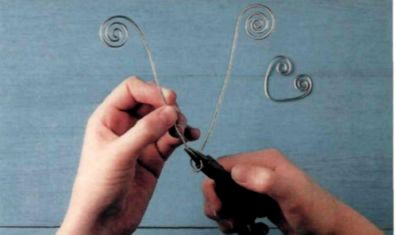 Place the index fingers of both hands between the wire branches of the letter V and press thumbs down spirals to bend the wire inside. Index fingers will resist the bend, so the straight sections of the wire slightly bend arcs.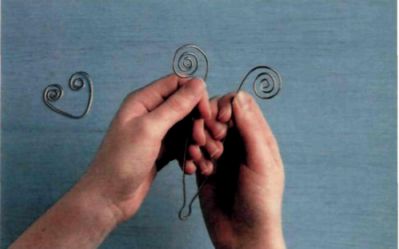 Place the pencil across the wire about 2.5 cm above the bottom of the loops and bend the wire around a pencil to form a hook.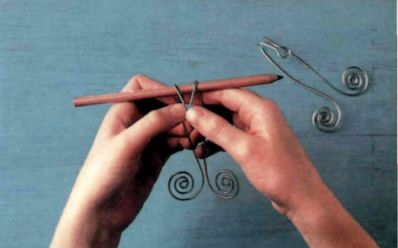 Fine wires connect to each other two long branches of the hook just below a pair of spirals. Then attach the heart to the hook, thin wire encircled the top of both coils and the base of the heart (see photo). Glue to secure the bead in the loop on the end of the hook. Attach the hook to the wall by inserting the screw through the centre of the two large spirals.