In this master class we will tell (and show photos) how you can make wreaths from ribbon, to be exact - Easter wreath from ribbons.
You will need:
foam wreath - processing 17 cm (or other size)
green satin ribbon – 6 mm (about 2 m)
Ribbon chiffon for the trim (about 3 m)
pin 22 mm
cord 3 mm (about 2 m)
egg rattan white
glue gun
butterfly paper - 2 PCs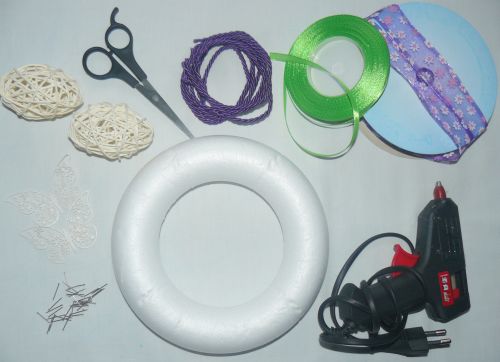 Step 1: Wrap the blank about 1/4 of the size.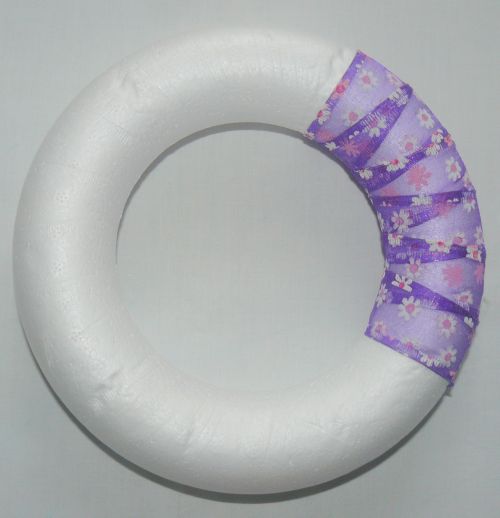 Step 2: Further back down 2-3cm and repeat the action.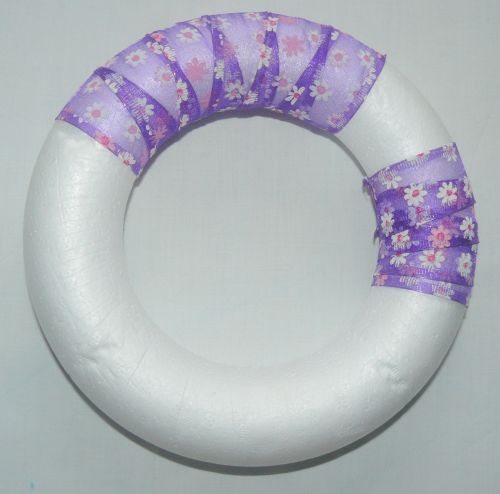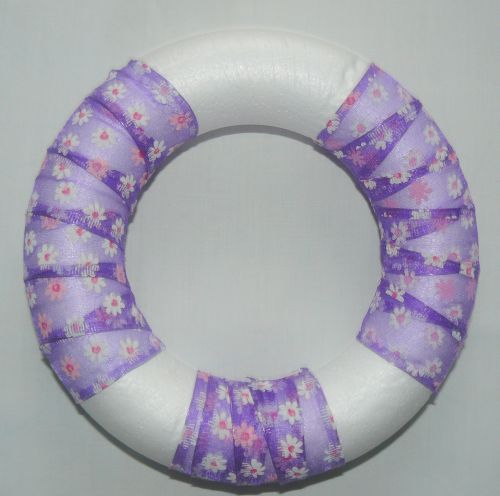 Step 3: The empty space between filled purple ribbon satin ribbon green. Wrap the blank so that there are no gaps.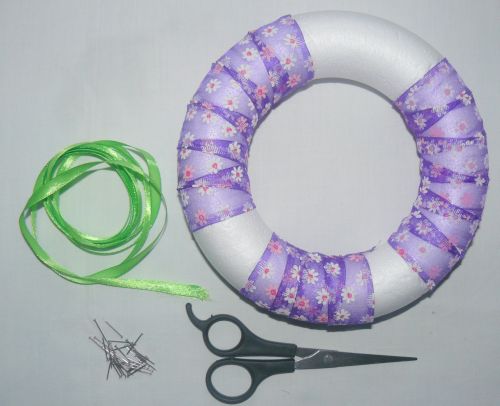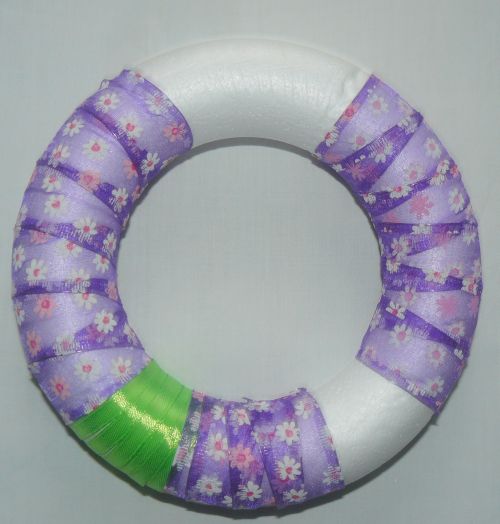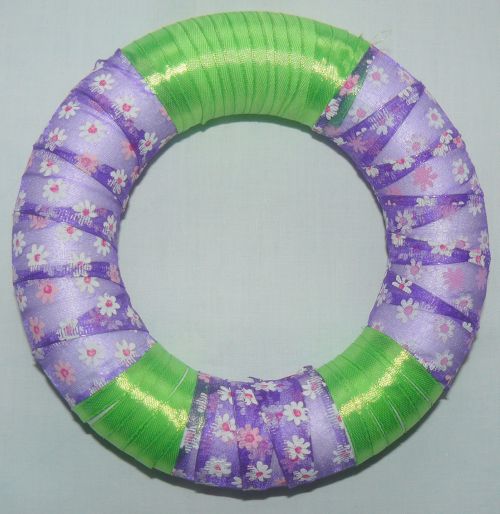 Step 4: Preparing a cord which we will use later in our garland.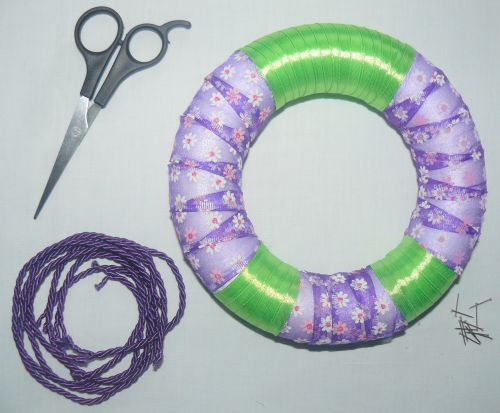 Step 5: On the wreath tie cord bow. In total there will be four bow. Two lower and two in the top of the wreath.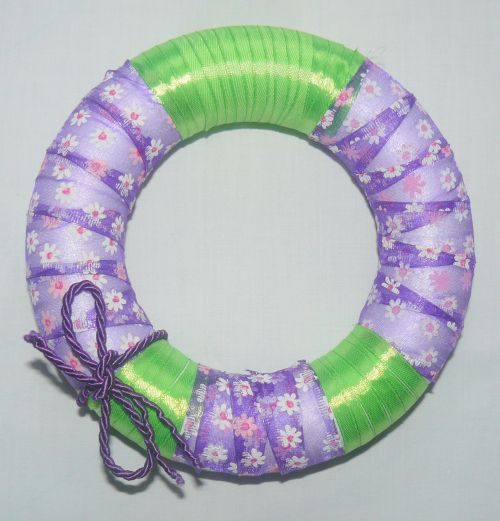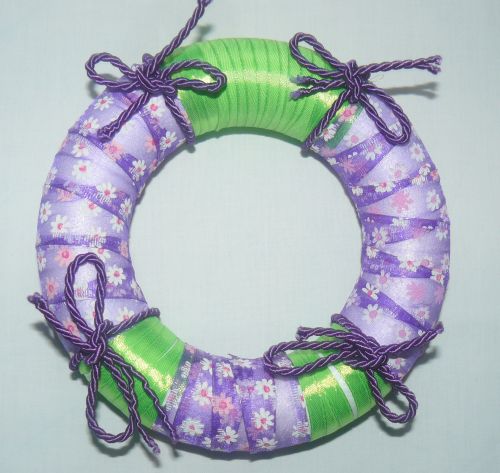 Step 6: In the next step we need the eggs of rattan, which are fastened opposite each other at the bottom of the wreath. Better to stick them with hot glue.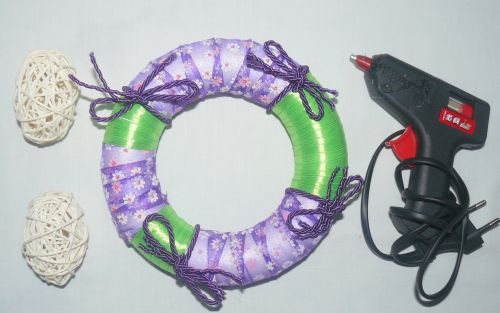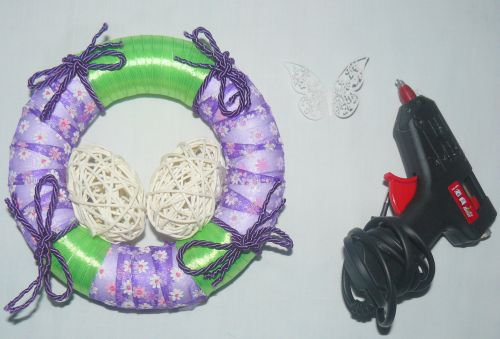 Step 7: In addition to the eggs put the tie out of paper, to add ease to our composition.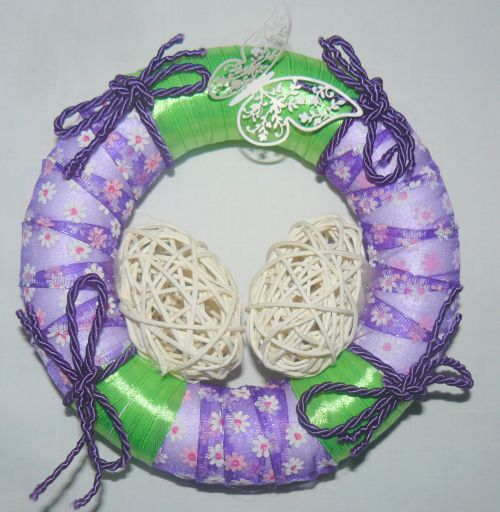 Step 8: On the reverse side put the ribbon for hanging.