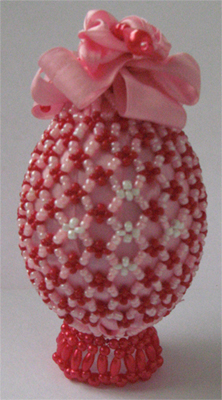 Easter eggs beaded (master grade) is better to start to weave in advance - then just make the gift and family and friends for the main Orthodox holiday in time. In addition, the beaded egg beaded show how you love them and how much work and time willing to spend on manufacturing them for Souvenirs.
Materials for weaving Easter eggs:
Beads pink and red
Red beads
Nylon fishing line or strong thread and fine needle
1 m satin ribbon 1 cm wide pink color
Piece of wood – the egg
To begin, decide what color your Easter egg bead. Agree, the pink egg is not very suited as a gift to the man. The color of the beads to diamonds it's better to take bright, and transitions – a lighter, satin tape need to choose a tone of light beads. Instead of strip harvesting you can just paint.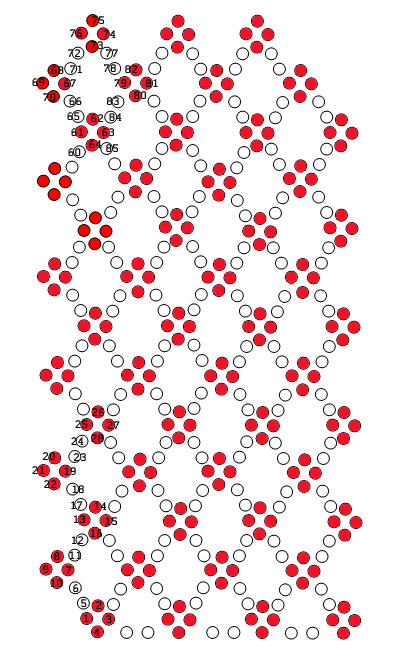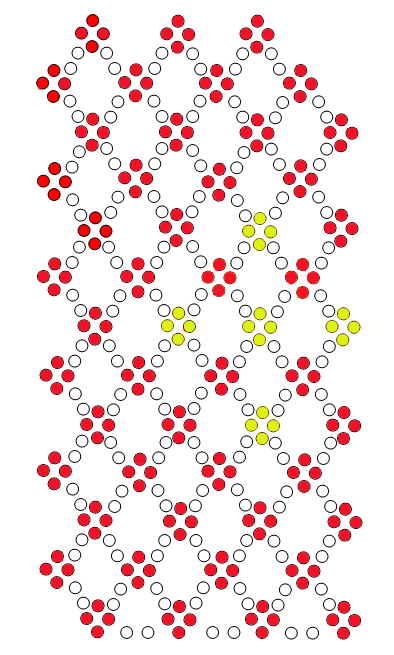 In the master class used pink and red beads, on the scheme – white and red. So, first we need to weave diamond – dial 4 red beads and pass the needle through the 1st bead (see figure 1). For wooden balls of standard size you need to get a vertical row of 13 diamonds – diamonds will even "look" left and odd on the right. Next enter the 2 white and 4 red beads, pass the needle through the 7th bead, then get a second rhombus and so on. After the 13th diamond and transition type the 14-th diamond and turn it down to the next vertical row. Dial white beads 93, 94 and pass the needle through 63rd bead red. Similarly fishnet weave belt mesh to the egg. If you want you can get different color beads and make any ornament, but in advance, make for himself a scheme.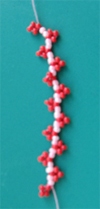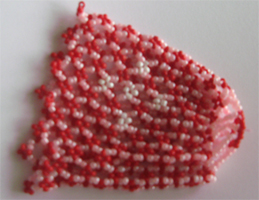 Once the mesh is ready, connect it to the sides. The mesh should fit snugly to painted or wrapped with satin ribbon egg. Next you need to braid at top and bottom of the workpiece. This can be done in different ways, for example, peyote. For simplicity, this master class was dialed, a ring of beads red color, which was connected by ties of pink beads with a belt-mesh.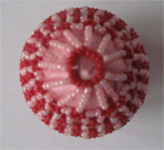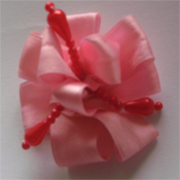 Further, from the satin ribbon make a bow, decorate it with beads or beads and sew it to the top of the workpiece. Neplatite eggs have a little more to no one in my family was deprived of the gift. Finally, ready your Easter egg bead. The master class is over. When you get the hang of it in simple diagrams, you can move on to more complex.