Way of decorating eggs-in this master class is very simple and most of you are well known. We need Styrofoam eggs, a sharp knife, lace, decorative ribbons and glue.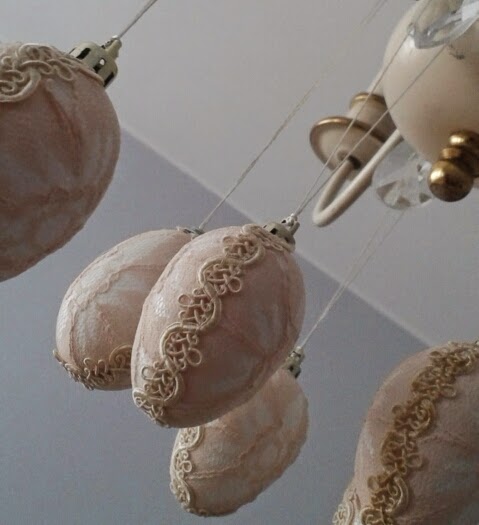 1. The cutter need to make a small incision.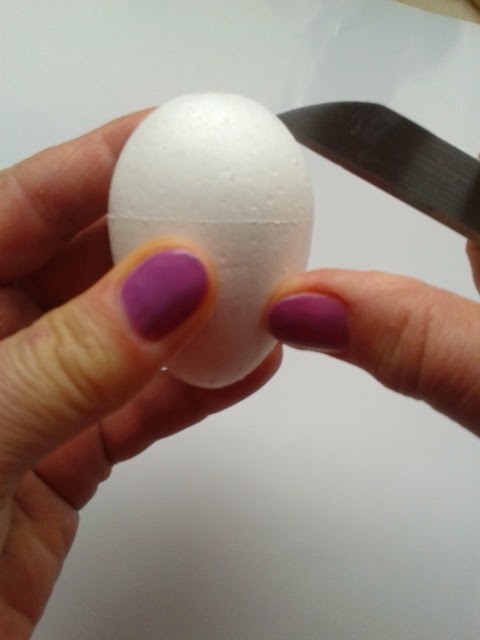 2. Cut the lace with a large margin to cover the incision.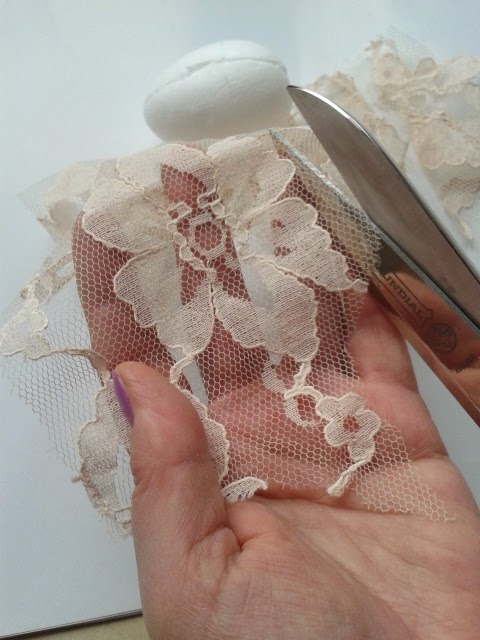 3. Hide excess lace in the slice. Also cut another similar piece of lace to cover the other side of the egg.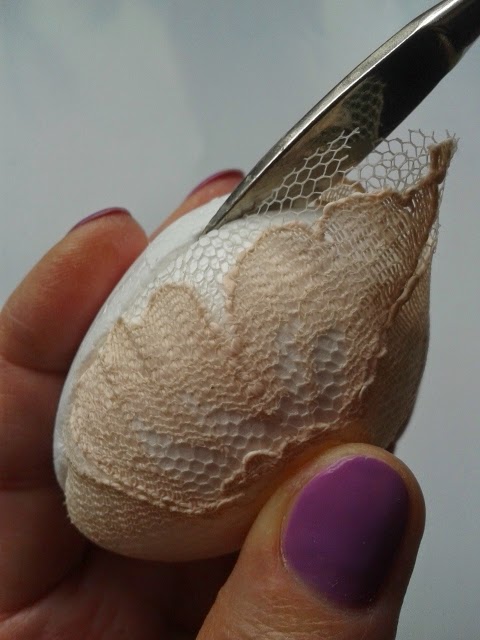 4. In order to close the junction, you need to glue a decorative ribbon. It's best to work with a glue-gun.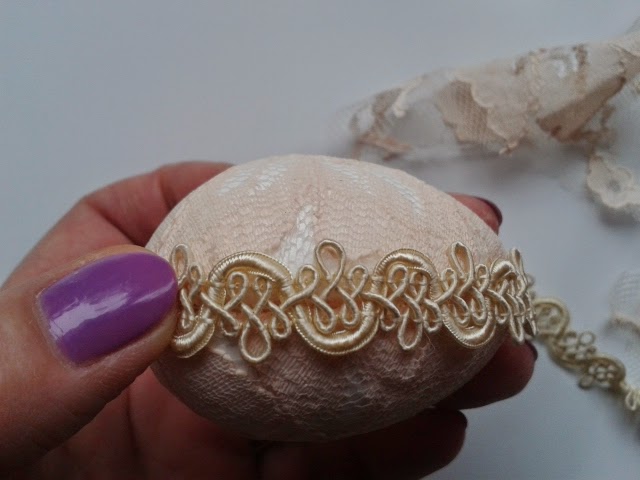 5. You can leave the egg so, and affix the holder and make from the egg suspension.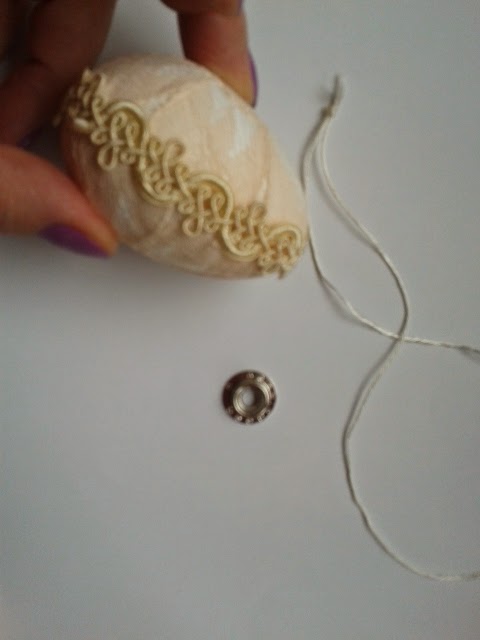 Use different types of lace and these eggs will look completely different.