It is almost ready soap, but without fragrances and dyes. Soap base produces a variety of firms in many countries, for example in England, Latvia, Belgium and China. Most often it is made on the basis of coconut and palm oils. There are more sophisticated options, such as based without laurilsulfate, organic oils or goat's milk. Soap base is very easy to use: it melts easily and hardens quickly, allowing you to get amazing results.
Available transparent and white soap base for the production, respectively, transparent and opaque soap. The white base contains titanium dioxide. It is used in the manufacture of cosmetics and in the food industry, for example in the manufacture of fish sticks and ravioli.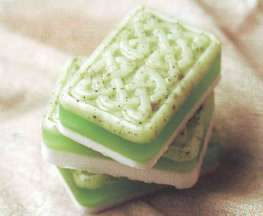 The smell of the Foundation is very light, almost invisible. However, it can change the subtle aromas of essential oils or perfume components.
Sold soap base in the form of chips or piece. You can buy it in a specialty store or order in the online store. In this case you bring them home or send by email.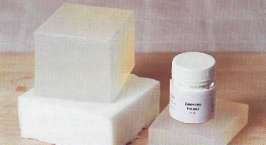 Titanium dioxide can be purchased separately and used, after mixing with oil or glycerin, for giving a matte transparent base. So you will be able to vary its transparency