During Easter stylish decorations help to make the festive mood in your home. Easter egg that seems fine French lace, very elegant decoration. Let your imagination to help create a model that will delight you and your guests.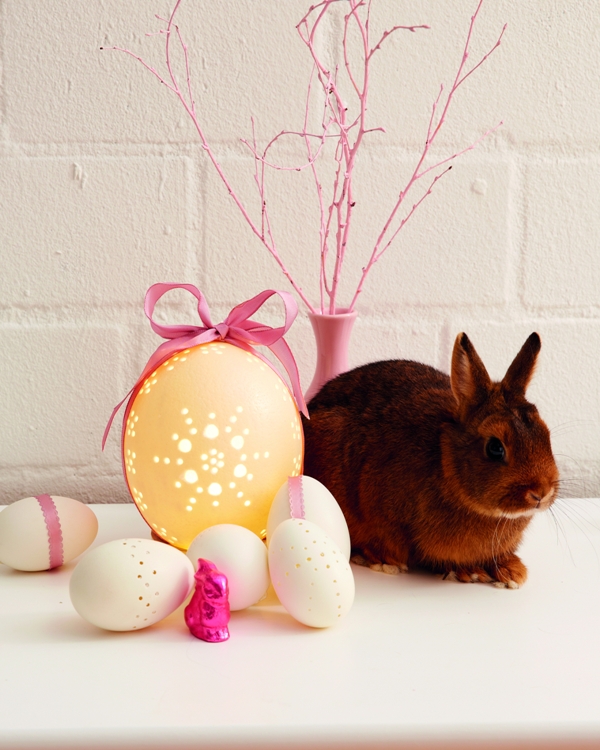 Step 1: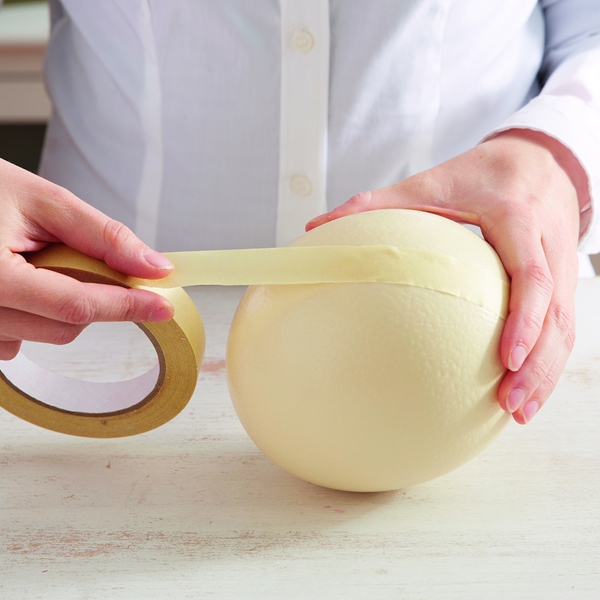 You will need an ostrich egg, which has removed the fillings. In order to start the layout, you need to wrap the egg with duct tape.
Step 2: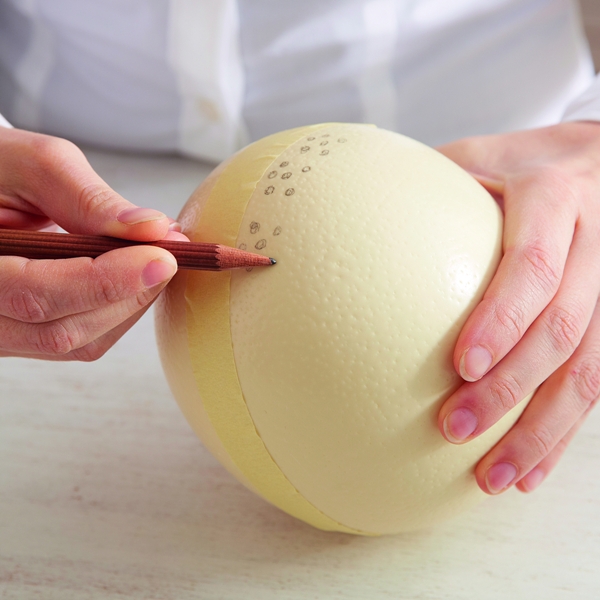 Draw the desired pattern with a pencil on an egg shell. To facilitate this, you can draw a sketch on a sheet of paper.
Step 3: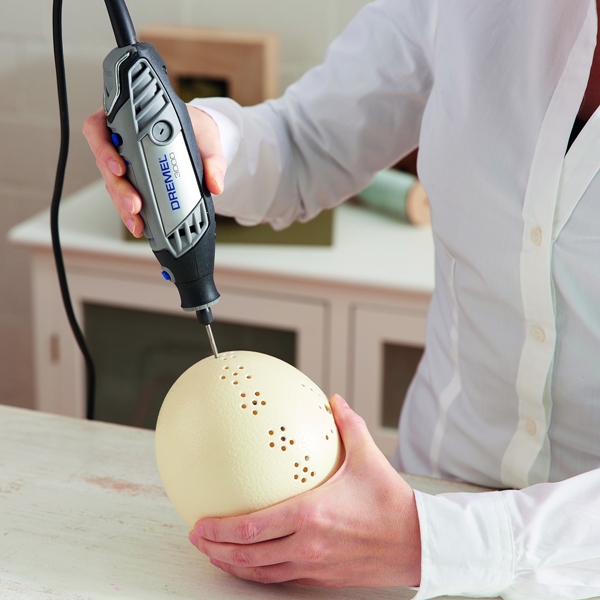 Take the multi tool and cutter Dremel 3000 Dremel 150. Start drilling holes in the shell according to the traced design. Try to work carefully so the shell is not cracked.
Step 4: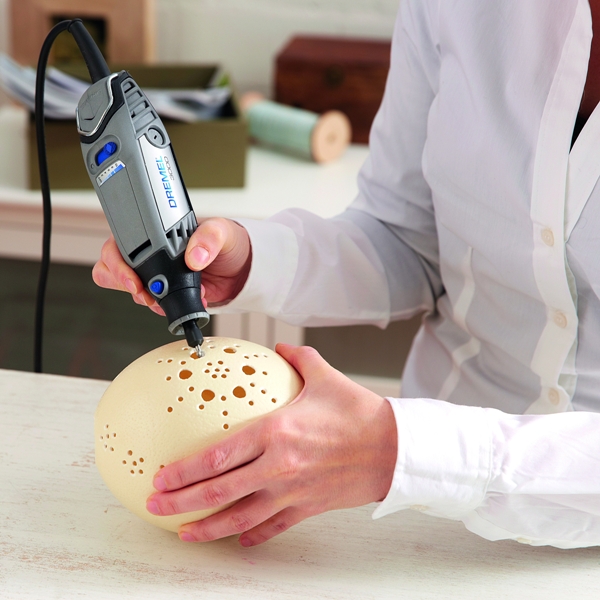 In order to drill large holes in your pattern openwork, replace high cutter 150 192.
Step 5: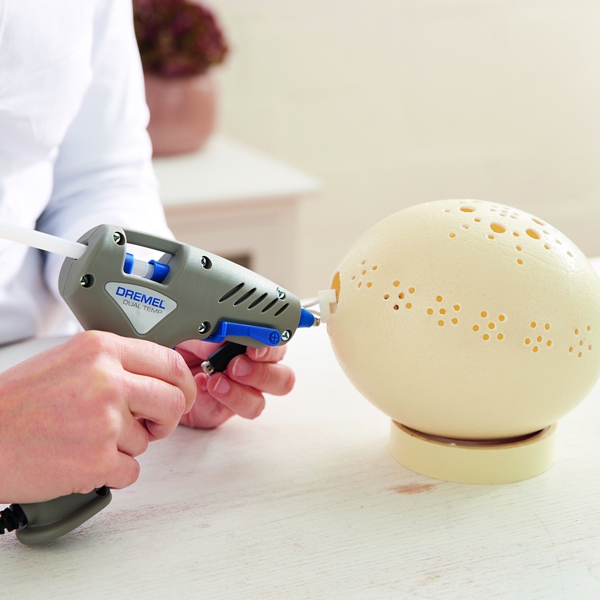 Drill a hole in the enclosure base. Using glue gun, attach in the middle of the led lamp. The warm light of the lamp emphasizes the subtlety of the picture is the lace that you have created. Along with symmetrical pattern, you can use axis.
The finished project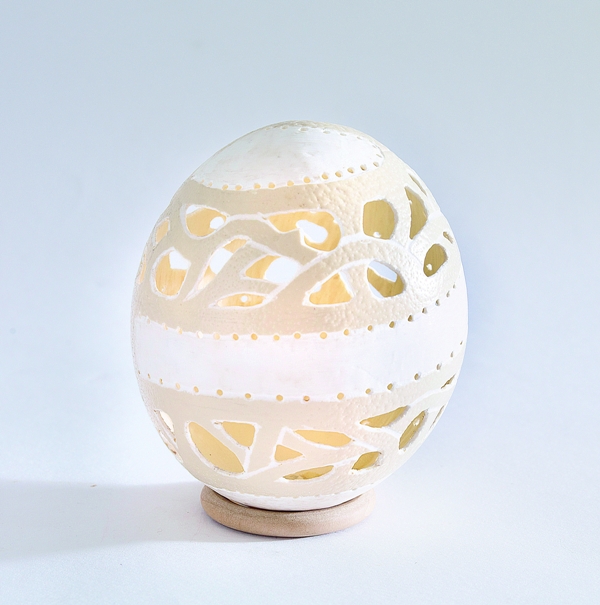 The sample with larger holes.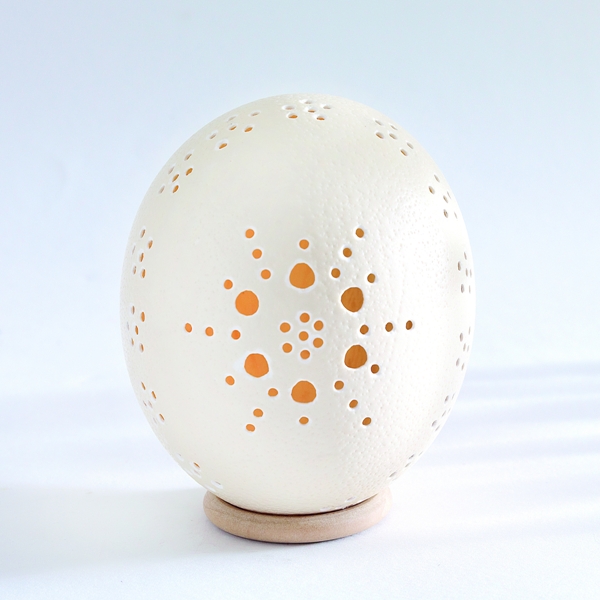 Sample with small holes.