You will need:
Styrofoam egg size selected
tape in selected colors
sequins and studs
In this master class we used the egg with a height of 10 cm and short studs, smooth satin ribbons 1.2 cm in green and yellow colours, ribbons with floral prints, green sequin flowers, satin applications for scrapbooking - yellow flowers, butterflies.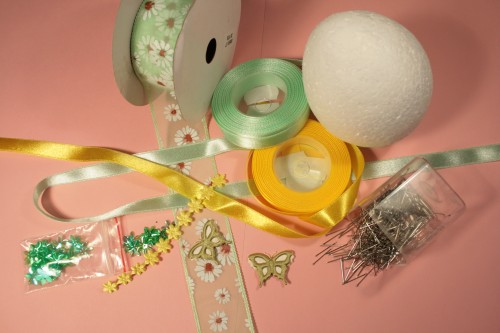 1. First put the print band at the top of the eggs with pins at the corners so that it is evenly as possible in the center.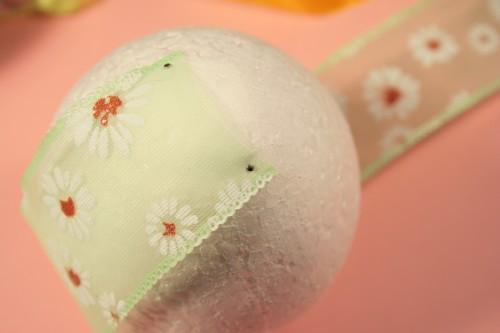 2. Wrapped with ribbon full-range eggs.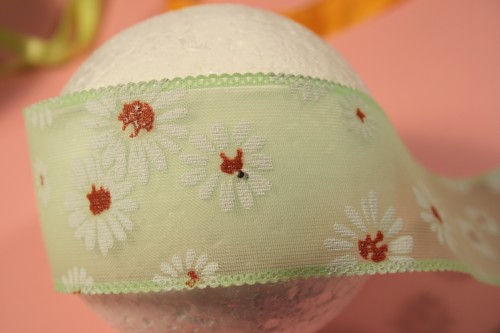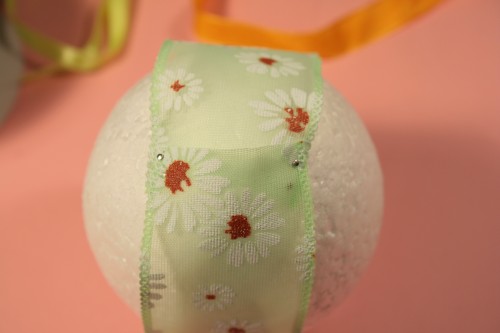 3. In the same way fasten the new edge of the tape perpendicular to that which is already on the egg.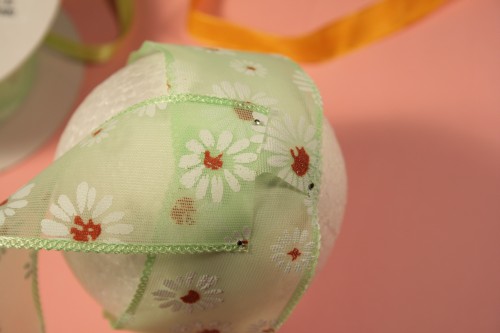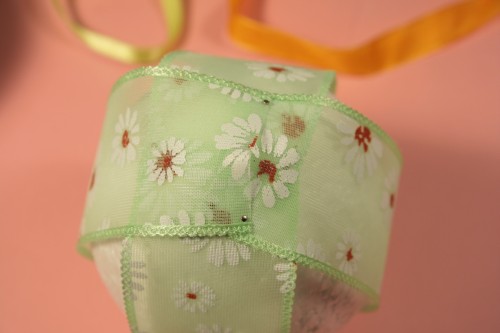 4. Then fasten the ribbon is yellow, so that was pressed against the edge of the lower tape with print. Begin to attach the top of the eggs.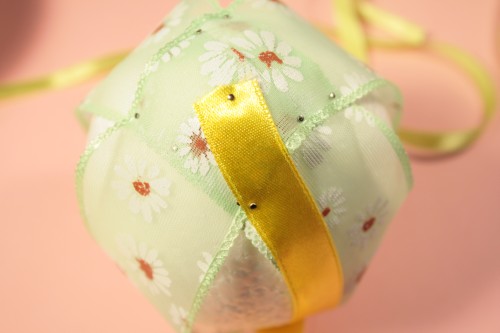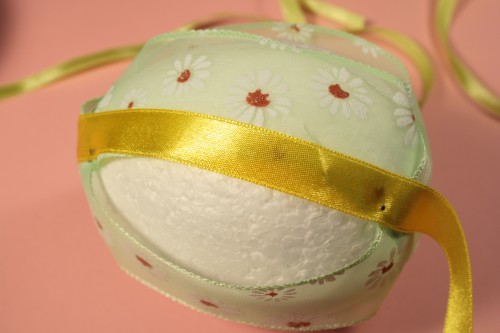 When the tape is at the bottom, we're going to the "other side" a bit diagonally wrapping the tape along the edge of the floral tape.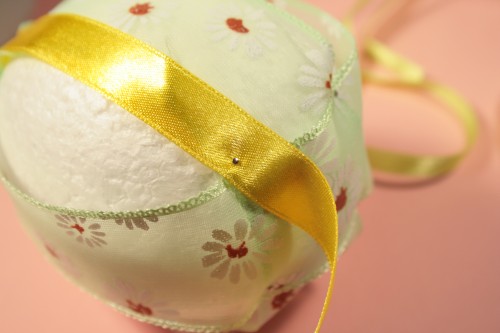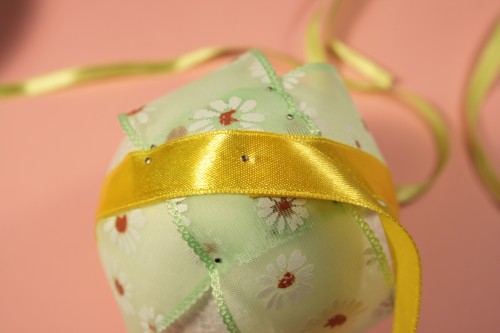 5. When the tape is back on top, it needs to consolidate in order to distribute the pattern of tape around the egg.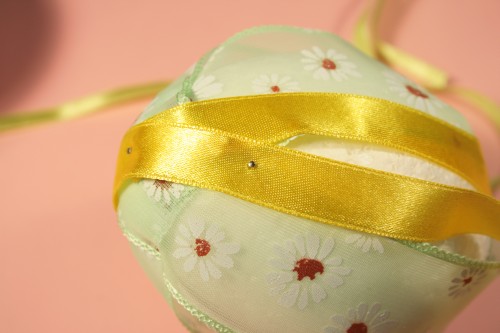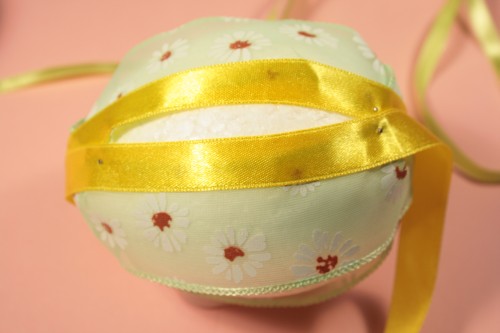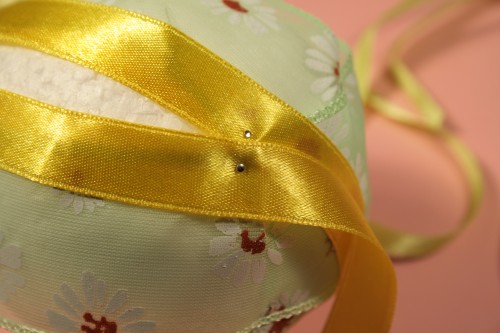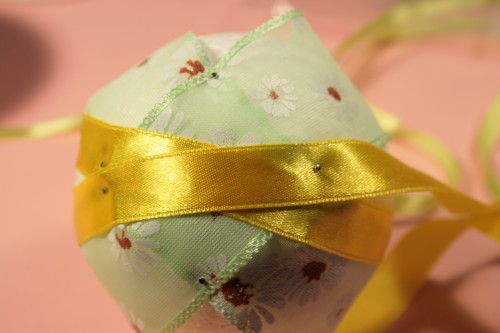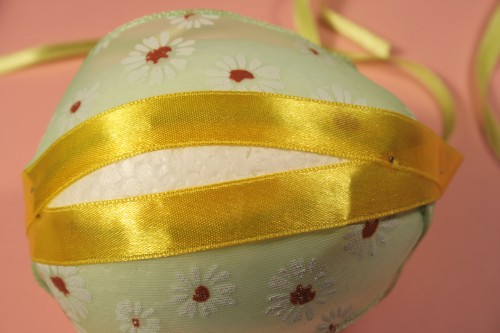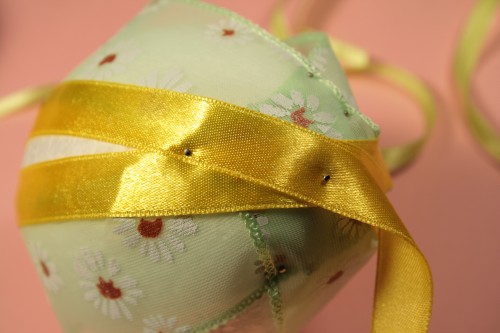 6. When the yellow tape wrapped all four edges, fold and secure it as shown in the figure to move on to the next flower the edges of the tape.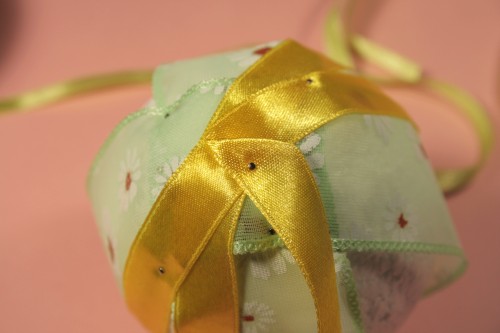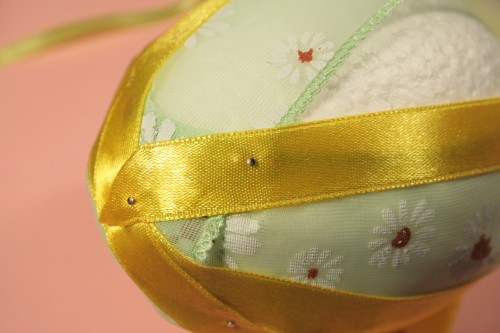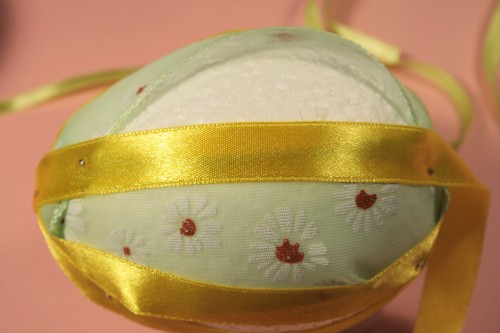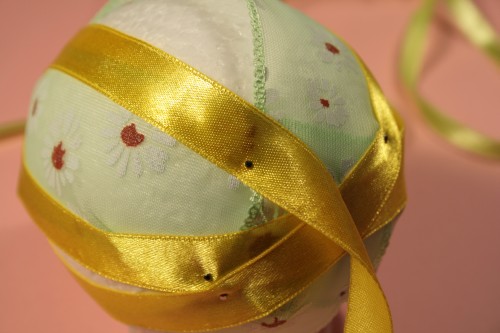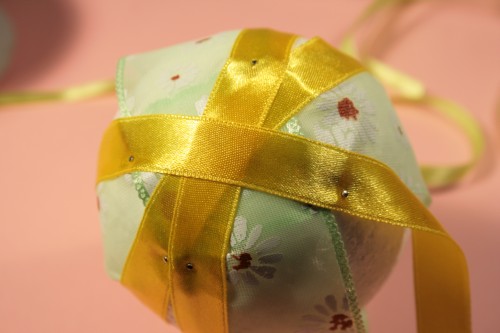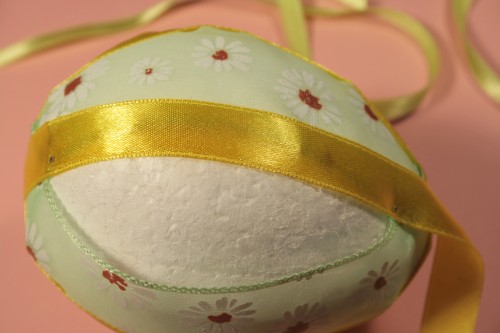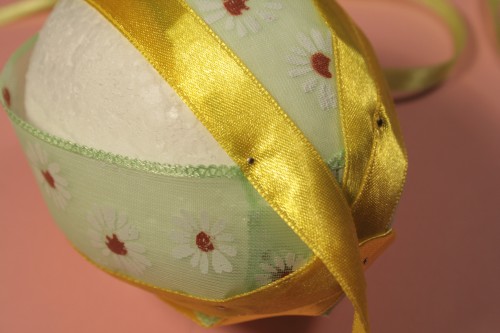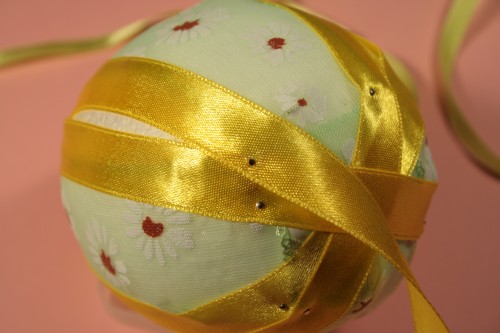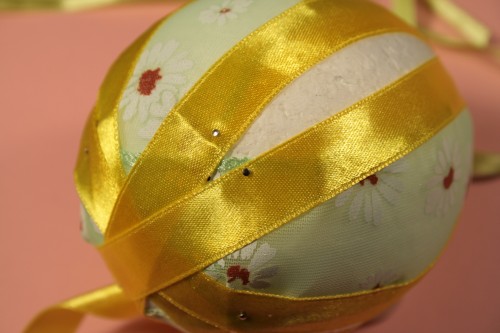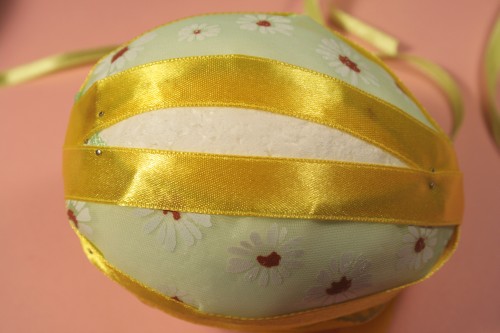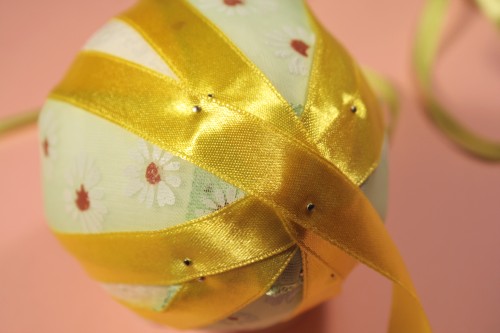 At this stage we can trim the yellow tape.
7. Now with a green ribbon the same way you need to fill the empty space between the yellow ribbons. Tape binding at the top of ...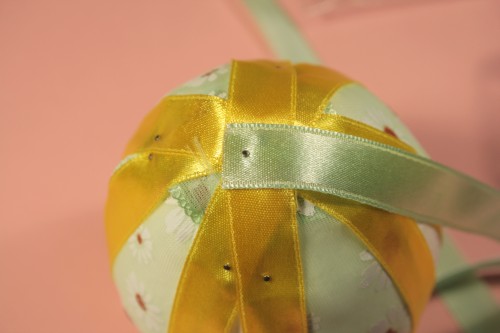 ... and I wrapped it down ...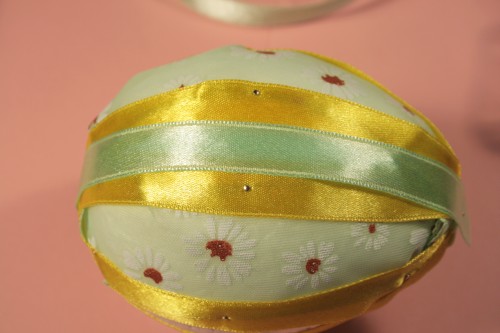 ... when the tape is at the top, we cut off the unnecessary part of the tape and fasten it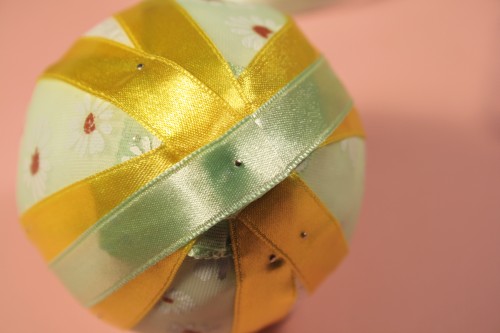 Securing the second episode of the same tape in parallel with the previous one.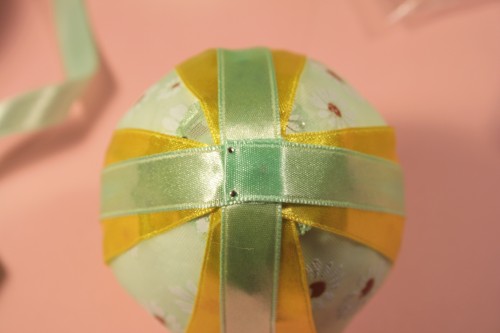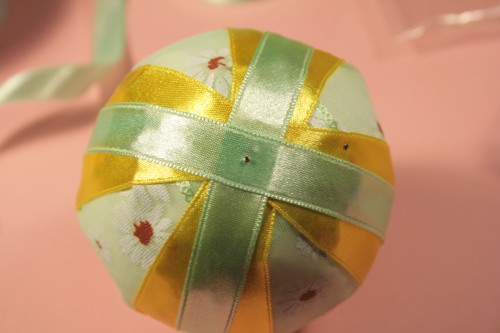 Now the egg looks like.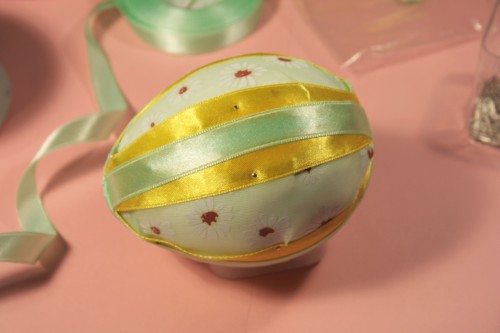 8. Now we are fixed on pins flowers and fasten them to various places on the sides tape, mounting tape + extra decoration.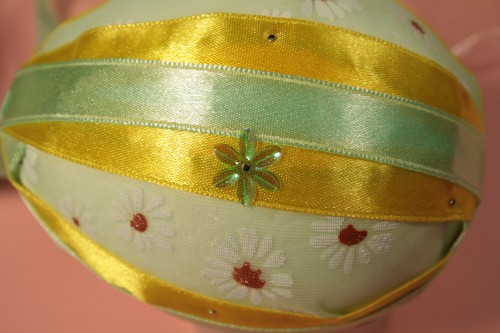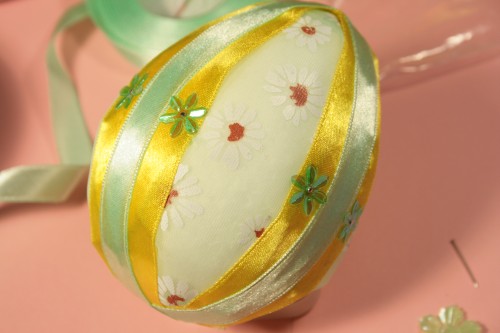 In other places we can attach satin colors: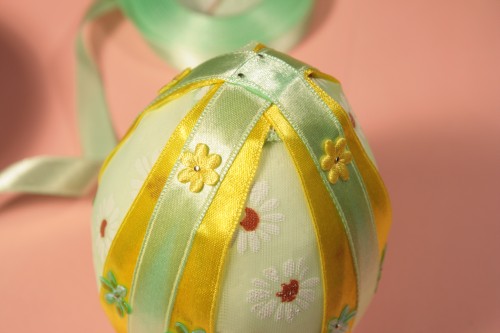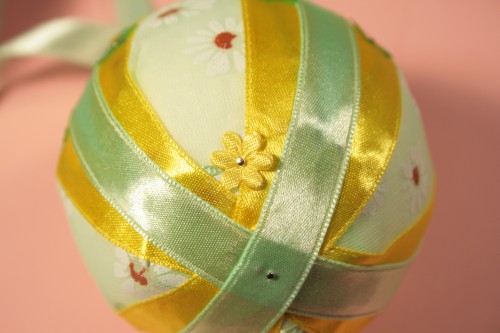 For spring eggs so I want butterflies.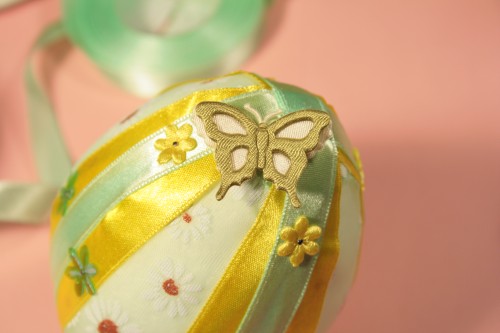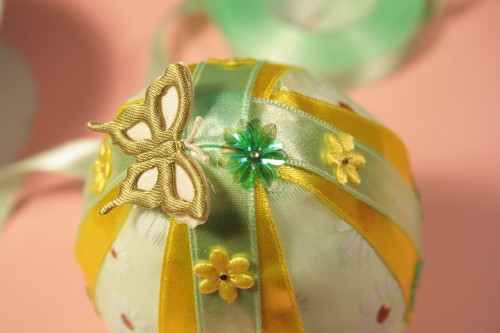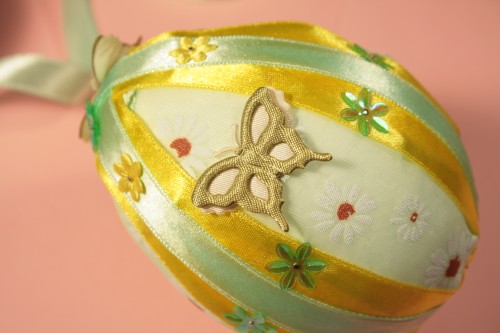 The finished egg looks nice as spring and it is a good decoration for the house for Easter.