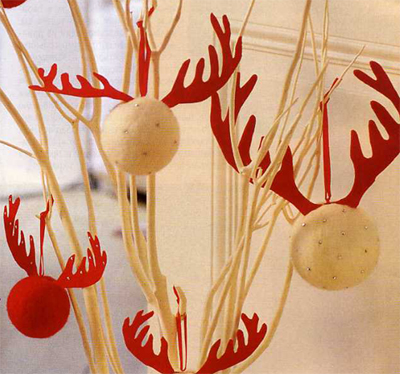 Christmas holidays are approaching. How to meet them? Want a New year to change something in your life and to change the usual interior of your home, to create a festive atmosphere, add magic and bright colors!
All the usual symbol of the New year, Christmas ball, you can make your own hands from a soft and fluffy felt for crafts, and even unrecognizable!
First, it is soft, very pleasant to the touch, secondly, it can be decorate in any way they wish, it can be rhinestones, beads, sequins, fashion sequins, you can sew or paste, apply pattern colors, add unique accessories, such as horns deer. Therefore, you can make Christmas balls with your own hands from felt with us.
Necessary accessories:
foam bead diameter 0.8 cm
felt white/red
felt sheet red
the rhinestones are Swarovski with a diameter of 3.2 mm
satin ribbon 6 mm red
fasteners
Execution:
1. In the foam ball dispensing strips of hair and pin them with a needle to felt along the entire surface of the ball.
2. A felt sheet and fold in half and glue together.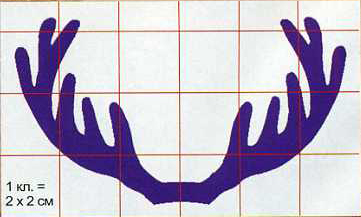 3.4 Pattern of horns to put on the felt sheet, cut around the pencil and cut.

5. To stick rhinestones on the horn or on the surface of the ball.
6. On top of the ball to make an incision of approx. Z see

7. Gently inserted into the incision horns.
8. At the center of the cut to set the fastener and hook tape. Tie at the base of the knot and make a loop.