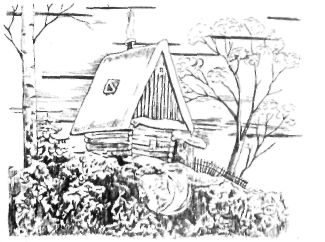 Little known, a new kind of painting that have appeared in recent years. Consider the basic techniques of performance.
The bark is cleaned from unnecessary layers from two sides, trying from the front side to save all the cracks, bumps, growths. Primer is not used, draw directly on the material, hence the choice of paints — oil.
Drawings can be very diverse trees, flowers, landscapes, architecture, animals, genre scenes, etc.