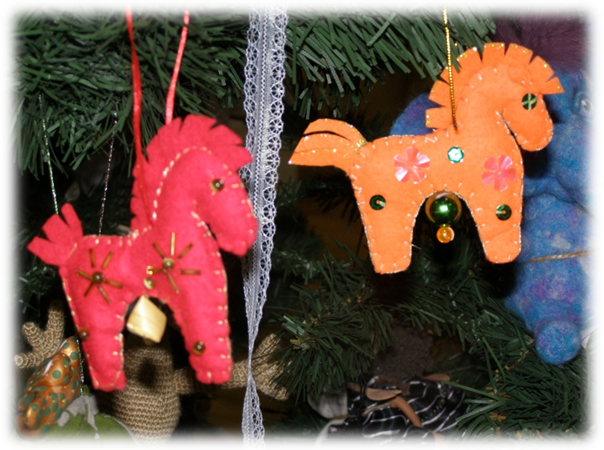 Materials.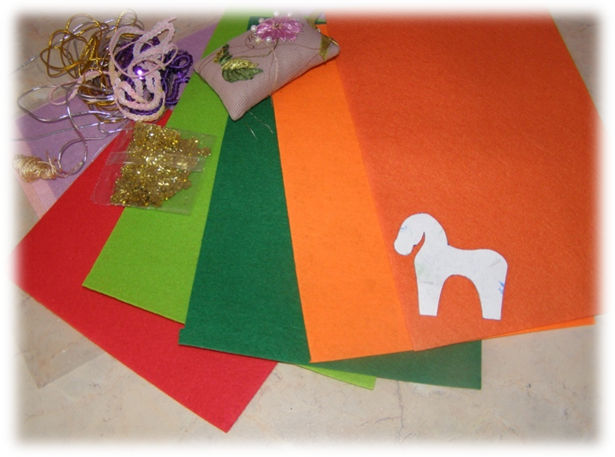 Options patterns.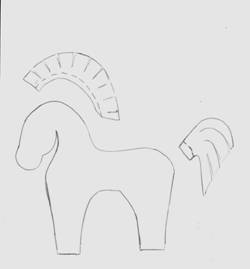 For making horses need: felt sheet 1 mm thick, any filler (cotton wool, tissue paper, etc.), beads, rhinestones, embroidery floss, cardboard blank horse, tail and mane, scissors, needle for beads,and harness Your imagination.
Step 1. Translate 2 figures of horses on a sheet of felt in mirroring.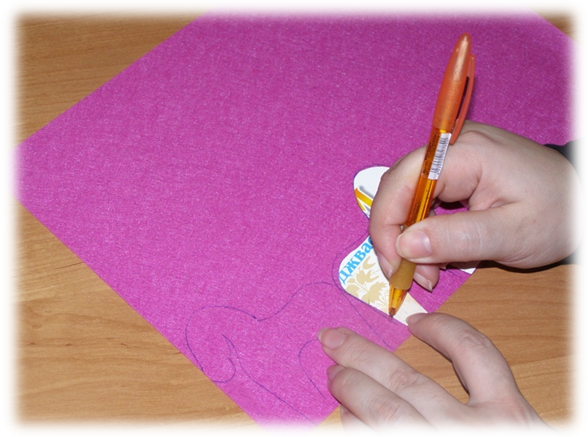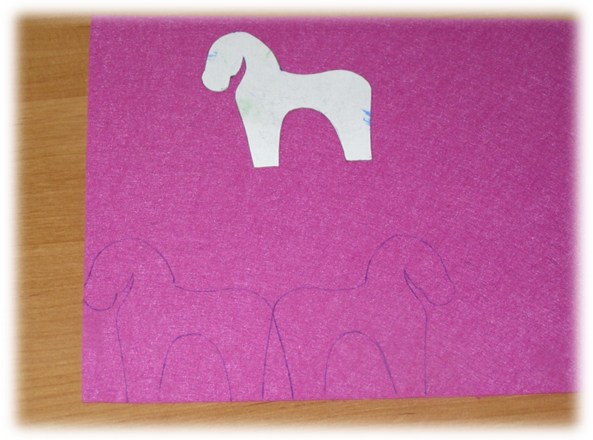 Cut out 2 figures, mane and tail.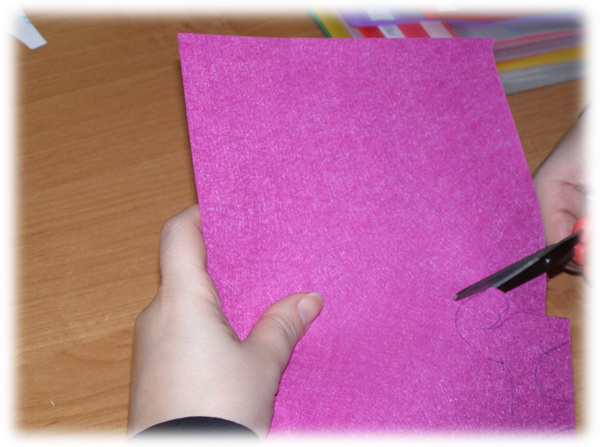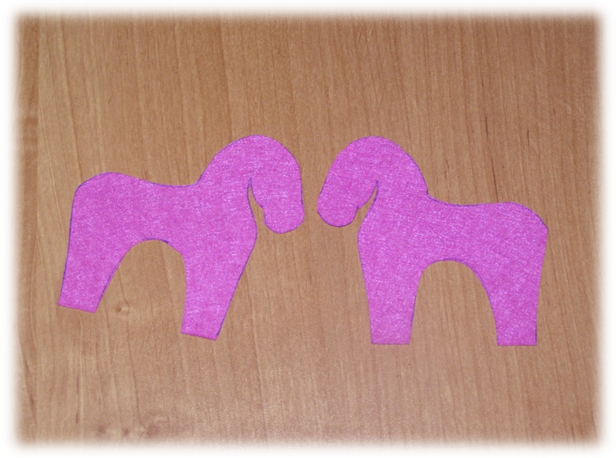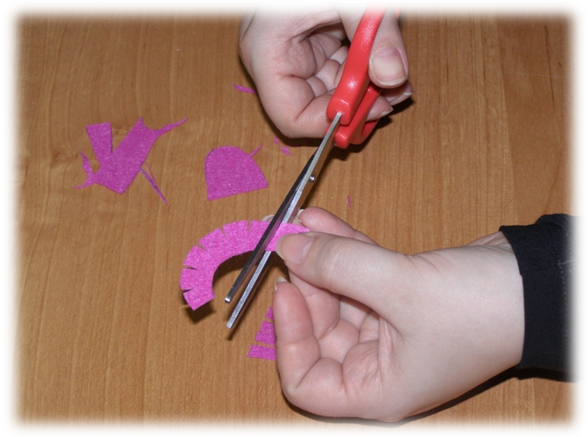 Such blanks.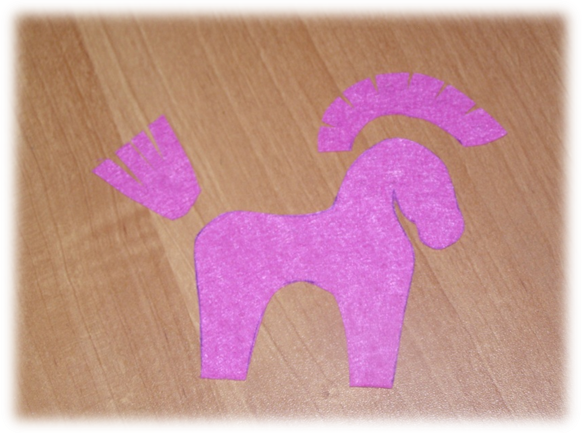 Step 2. Insert the mane between the two figures and sew all together a beautiful decorative stitch.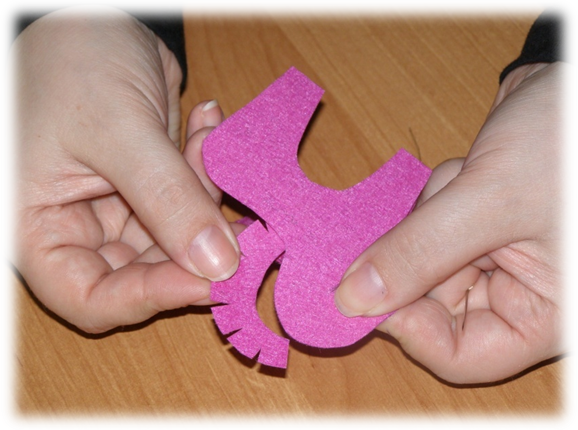 Dark horse to make it more decorative I'm using a contrasting bright thread with a Golden sheen.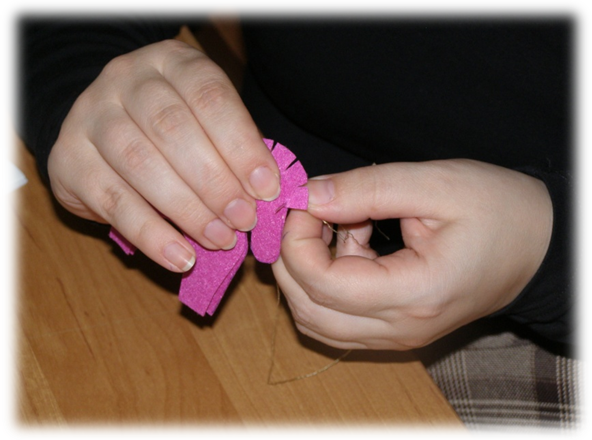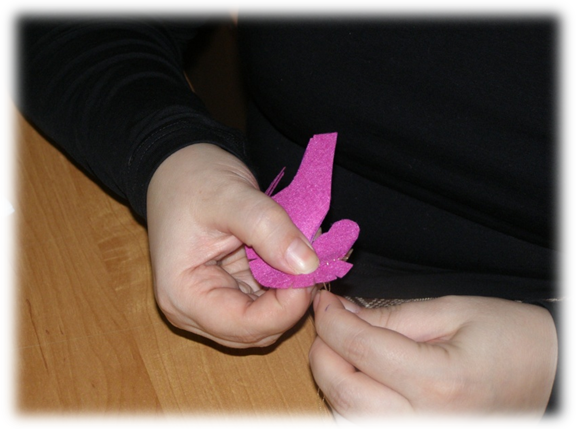 I have stitched the mane, the back, sewn-on tail and back legs. It's time to start to fill in the horse with cotton or other filler. It is important not to miss this moment, then it will be harder to fill. Filling wool already cut the head or the leg, lost form and structure of the felt.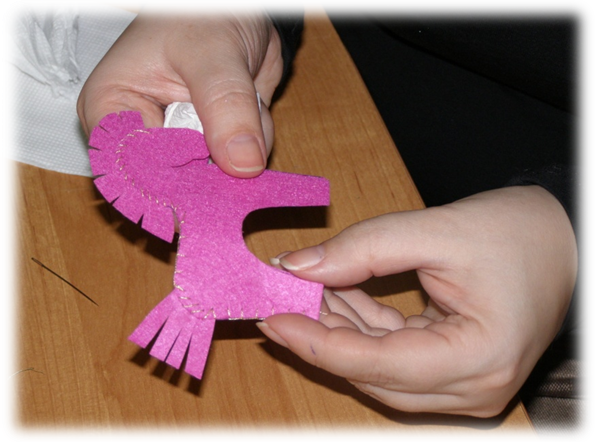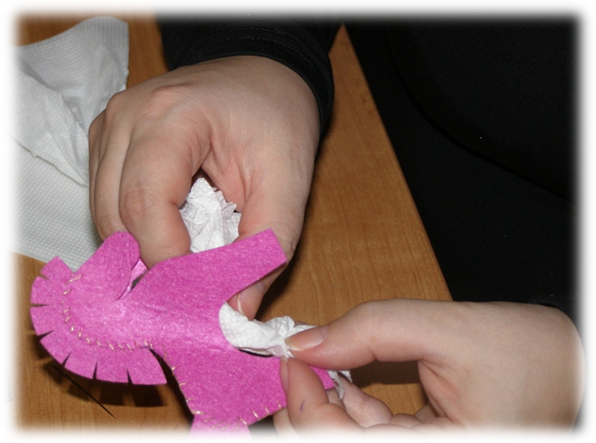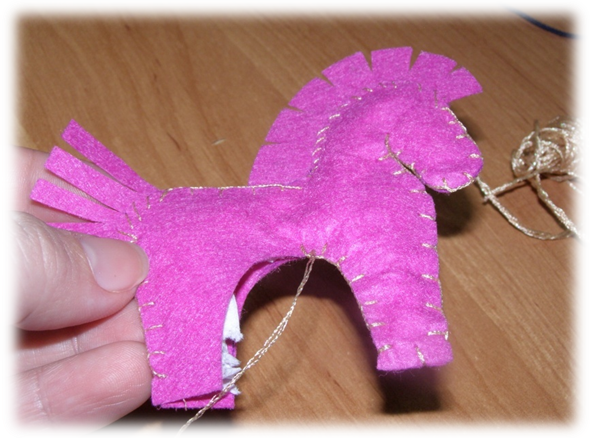 Replenish the horse, evenly picking up the volume of the body, but not too much. At the same time and flash the rest of the form.
Our horse is almost ready. Left to embroider with beads and sequins.

As floss, which is sheathed figure, light, for decorating the horses I chose pale pink and gold sequins flowers.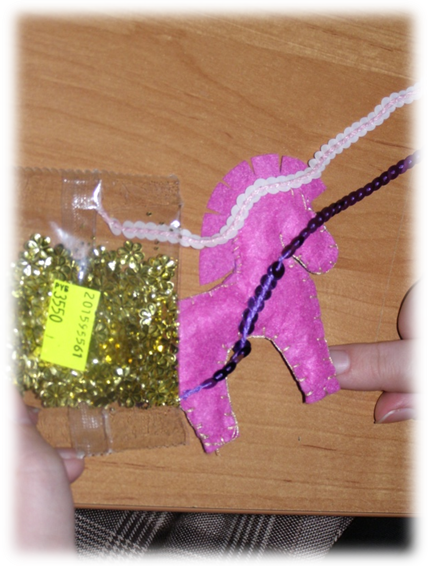 Step 3. Take a needle and thread for beads, enter it between the two pieces, masking knot. And derive in the place where you want to sew decor.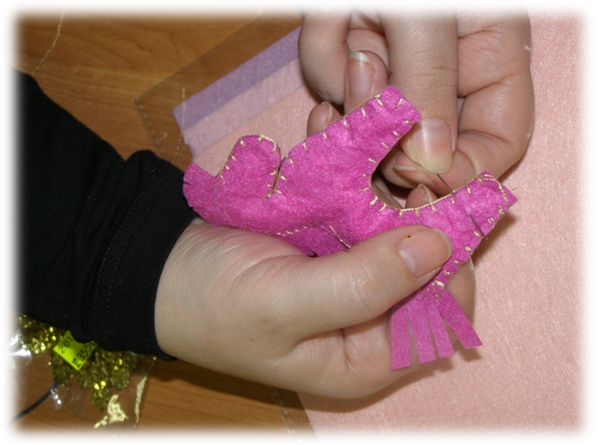 Sew sequins, holding the needle inside the horse, disguising the working stitches.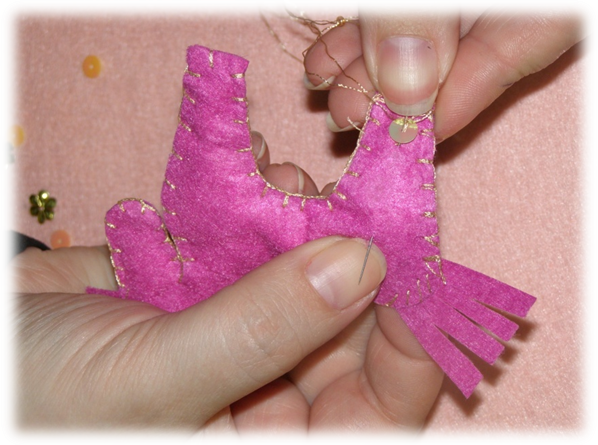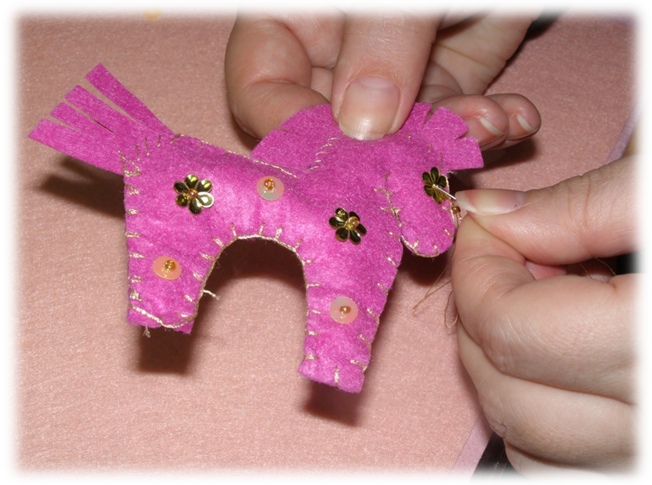 Ready. Left to lend a decorative harness and can be hung on the Christmas tree, to give as Christmas souvenir or add to a main horse a great gift.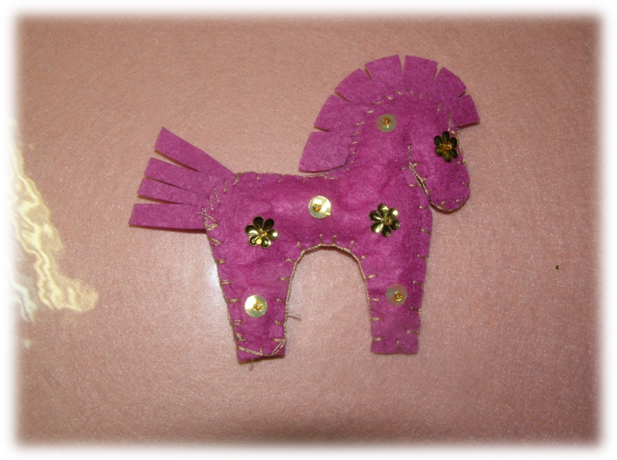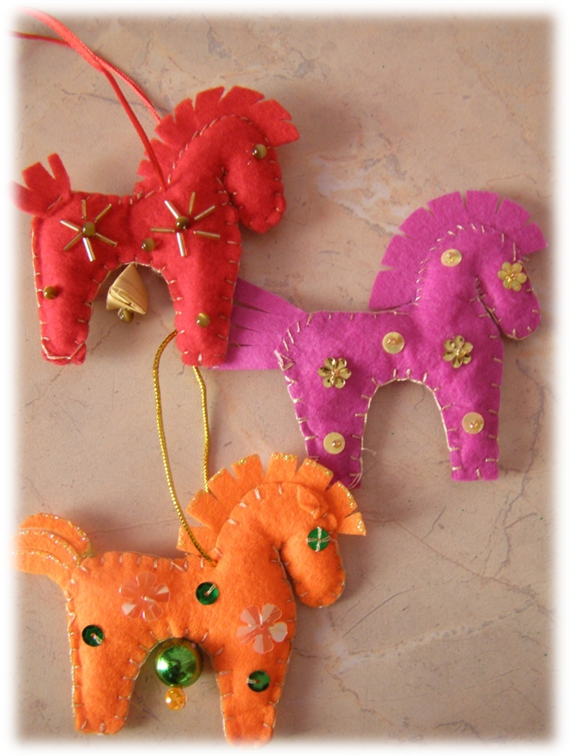 Creative success.